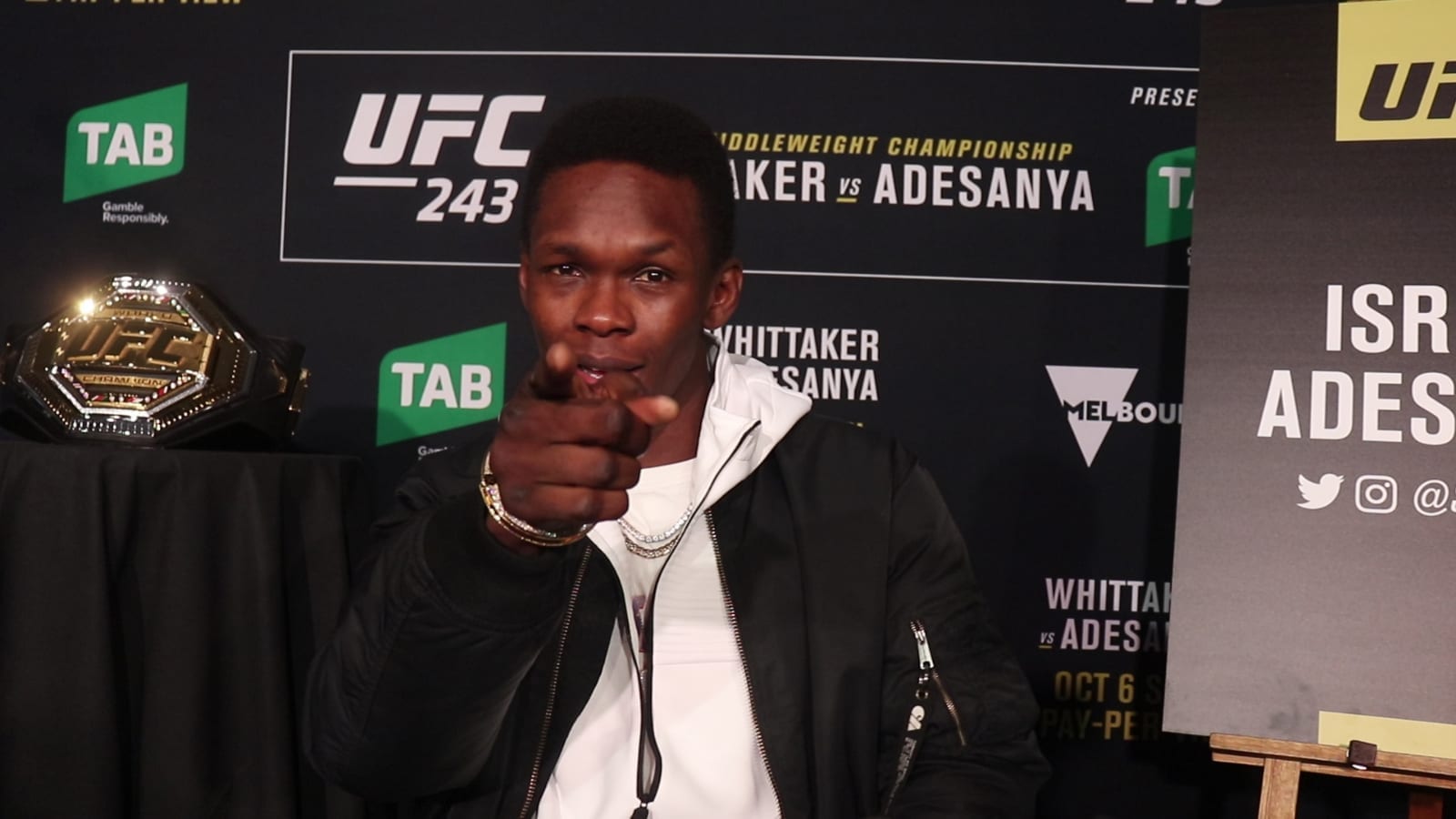 No fighter on the UFC roster has had amore impressive last 70 days or so than Khamzat Chimaev.
The Chechen-born Swede wracked up three wins in just 66 days — a UFC record — since making his debut on 'Fight Island' this past summer, absorbing a total of two strikes in his fights with John Phillips, Rhys McKee and, last weekend, Gerald Meerschaert.
Chimaev has thus far bounced between welterweight and middleweight and has signalled that he intends to chase world titles in both divisions, hinting that he doesn't see much danger in prospective matchups with Kamaru Usman and Israel Adesanya.
"Of course! Why not?" Chimaev said of taking on both champions, via MMANYTT. "I did hard work for that. I'm ready. Both divisions. If I do my hard work, nobody's a challenge for me. I'm going to stop both guys."
View this post on Instagram
Adesanya, though, doesn't see much of a challenge against the 9-0 Chimaev — despite not yet seeing him fight.
"I don't even know the guy, I haven't seen his fights yet," Adesanya said. "I saw the presser and he was just talking shtt. He was just casting his net. Have you seen him fight? Rat lip? Meh.
"Tim said he fought low level competition," he added. "So he thinks I'm an easy fight … that's interesting. I mean, everyone does this when they're coming up, casting the net wide. Yeah, keep casting."
Of course, any fighter between Adesanya and Chimaev appears to be something which could happen down the line — but not in the immediate future. Chimaev is linked to a fight with Demian Maia in a fight which would be a thorough test of his ground credentials, while Adesanya defends his middleweight title against Paulo Costa in Abu Dhabi this weekend.
Wins for both in these fights would certainly move a potential bout between the two one step closer but one feels there are several hurdles which must first be cleared to make this a possibility.
Comments
comments