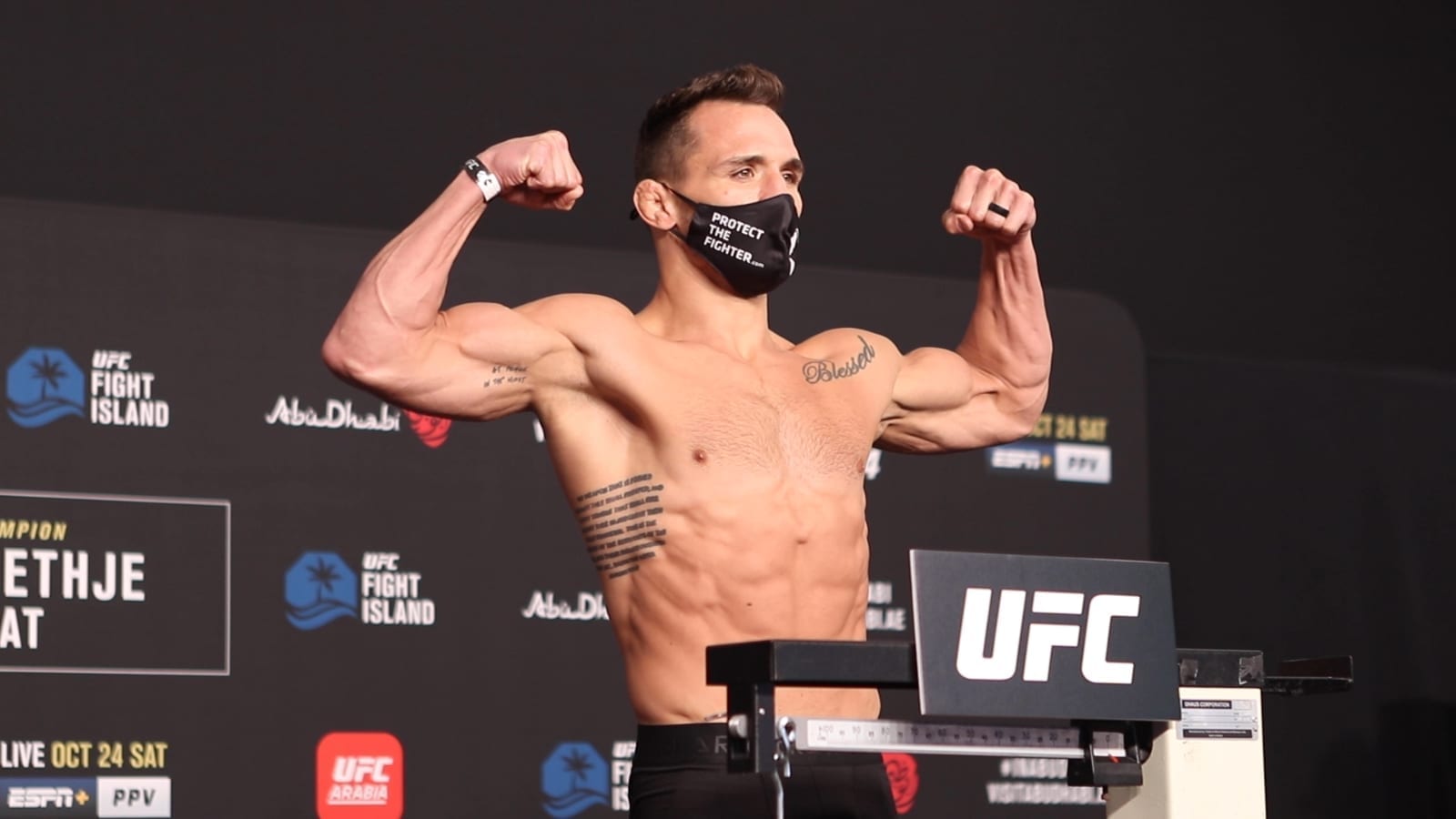 Dustin Poirier has his own immediate future mapped out when he faces Conor McGregor early next year, but the former interim lightweight champion has his own thoughts on the future of the division once all of the jigsaw pieces fall into place.
In addition to his high profile rematch with McGregor on January 23 next, Tony Ferguson is also booked to compete against the division's dark horse, Charles Oliveira, on December 12 and, as Poirier detailed to MMA Junkie, that leaves only so many other possibilities for the rest of the division's contenders.
One such fighter, the recent UFC addition Michael Chandler, recently intimated on social media that he was to begin a new fight camp this coming Monday, suggesting at the very least that talks for his UFC debut are at an advanced stage. But who will it be against?
View this post on Instagram
"I would think it would probably be him and Gaethje before him and [Dan] Hooker," Poirier said of Chandler's next fight. "If you're going to toss him into the top of the division and giving him this push, give him the former interim champ who jut came off a title fight. That's a great measuring stick to see where he's at."
Not only would this fight be a good measuring stick, as Poirier notes, but it would also push forward one contender towards title talk in a division with a growing list of contenders and a retired (but not yet stripped) champion.
Elsewhere, the likes of the aforementioned Dan Hooker and even Rafael Dos Anjos would seem to make sense for Chandler but given his particular brand of fighting style, the most fan-friendly matchup for him — for our money anyway — would be Gaethje.
Comments
comments