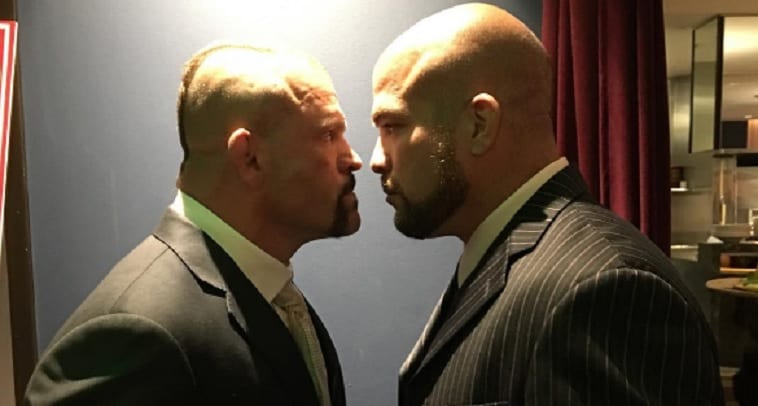 It was announced this week that MMA pioneers Chuck Liddell and Tito Ortiz are to meet for a third time later this year in Golden Boy Promotions' first foray into the world of mixed martial arts but will fans have an interest in seeing the 48-year-old 'Iceman' do battle with his 43-year-old opponent, particularly after Liddell won the first two encounters definitively?
Joe Rogan isn't so sure. While he admitted on a recent episode of The Joe Rogan Experience that he will watch the contest, he also said that he has his problems with the fight, per a report via MMA Fighting.
"If they want to compete, if it's because they want to compete, I wonder where it makes sense to tell them they can't or they shouldn't?" Rogan said.
"Because if they want to do it and they had money – what is it about it? Is it the motivation that bothers me? What is it about a fight like that? I think it's the motivation that bothers me, a little bit."
Liddell hasn't competed professionally since 2010 when he stepped away from mixed martial arts following a knockout loss to Rich Franklin — his third such loss in a row. Ortiz, meanwhile, has retired several times but has gone 3-1 in his last four bouts, all of which took place under the banner of Bellator and includes a submission win against Chael Sonnen.
"[Liddell] has been saying that he misses it. It was his favorite thing and he misses it. If we were gonna live forever, I'd say definitely don't do it because you're just gonna keep damaging yourself. But if you're not gonna live forever."
The third bout between the two is set to take place at a date yet to be determined later in 2018.
Comments
comments