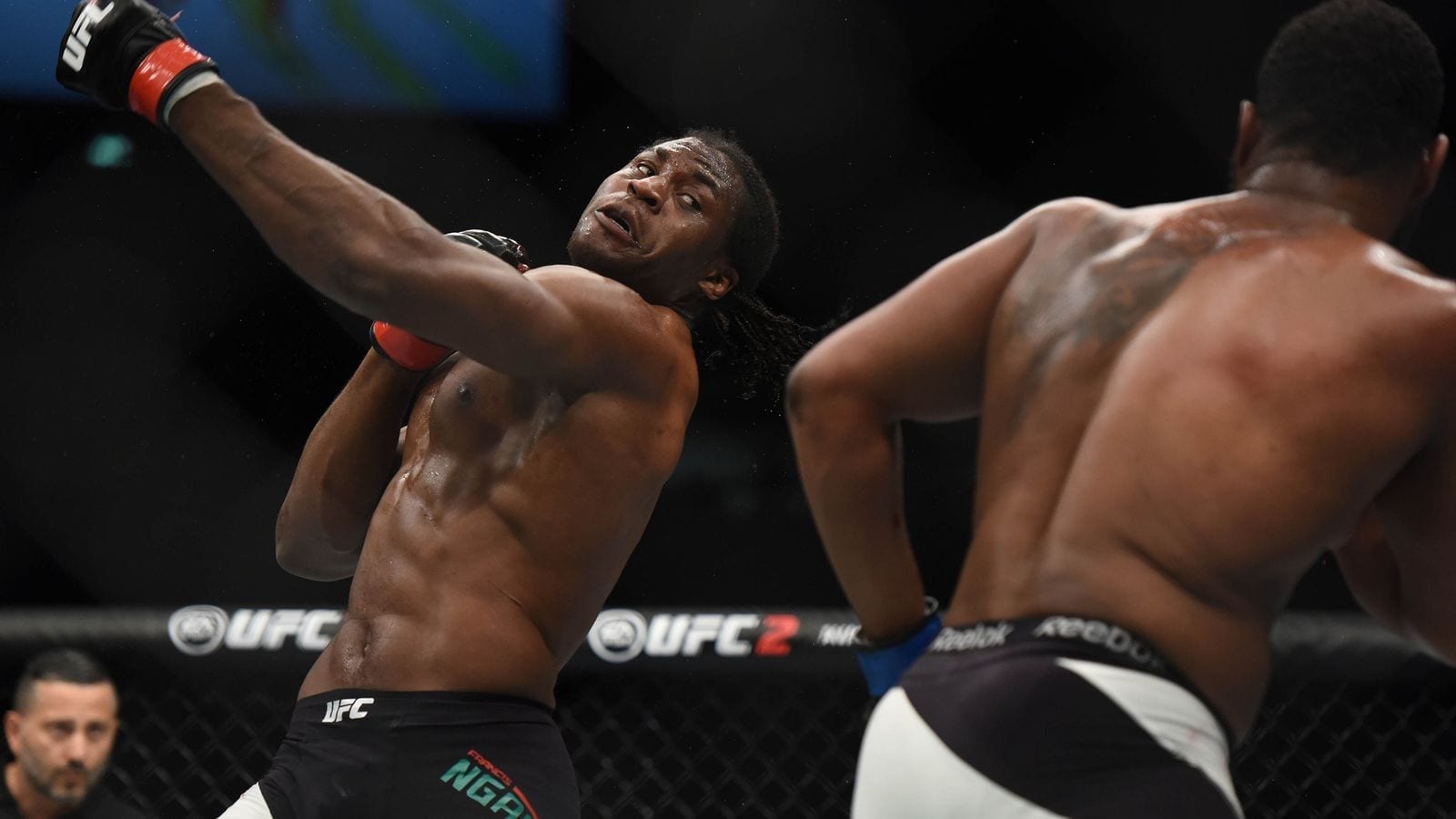 Amid recent career uncertainty which has seen top heavyweight contender restricted to just two fights in the past 18 months as he waited for the concluding bout in the Miocic-Cormier trilogy, Francis Ngannou has been left to spend time surveying the rest of the heavyweight fold — and he admits there is an interest in fighting the division's newest challenge, former light heavyweight king Jon Jones.
Jones announced his desire to compete at heavyweight last year, relinquishing the UFC's 205-pound belt in the process and Ngannou was among the first to indicate an interest in the fight even before Jones' divisions switch. That didn't come to pass (much to Jones' frustration at the time) but now he says that the path has been suitably cleared, and that Jones vs. Ngannou is a fight that any UFC fan would want to witness.
"It's obviously something that everyone would love to see," Ngannou said to MMA Fighting. "If I were to say myself, I would have liked to see that fight. I wanted it to happen. If this fight would have happened, I would have been active by now. If I have two positive things, which is fighting Jon Jones, who is probably the greatest of all time, the No. 1 pound-for-pound in the world in my opinion, but the main thing I would stay active.
"Because right now, right here, it's just lacking. I don't know where I am. I don't know what I am doing exactly. Having a fight is a good fight and having a big fight is a great thing. That's something I'm looking forward to."
View this post on Instagram
Ngannou has been in imperious form in recent fights, winning four straight inside the first round in total time of less than three minutes. Conventional wisdom suggests that he is ideally placed for his own rematch against champion Stipe Miocic but he indicates that Jones would be a more than acceptable stopgap.
"I think I match up pretty well with Jon Jones," Ngannou said. "He's gaining weight now. He seems really big and strong, but I think I match up pretty good. He has some good skills that he can match my power. It's going to be different."
And if Jones wins, logic dictates that he would skip Ngannou's place in the line for a title shot — but the Cameroon native isn't concerned about that happening.
"Why should I be worried?" Ngannou declared. "No, I'm not worried."

Comments
comments