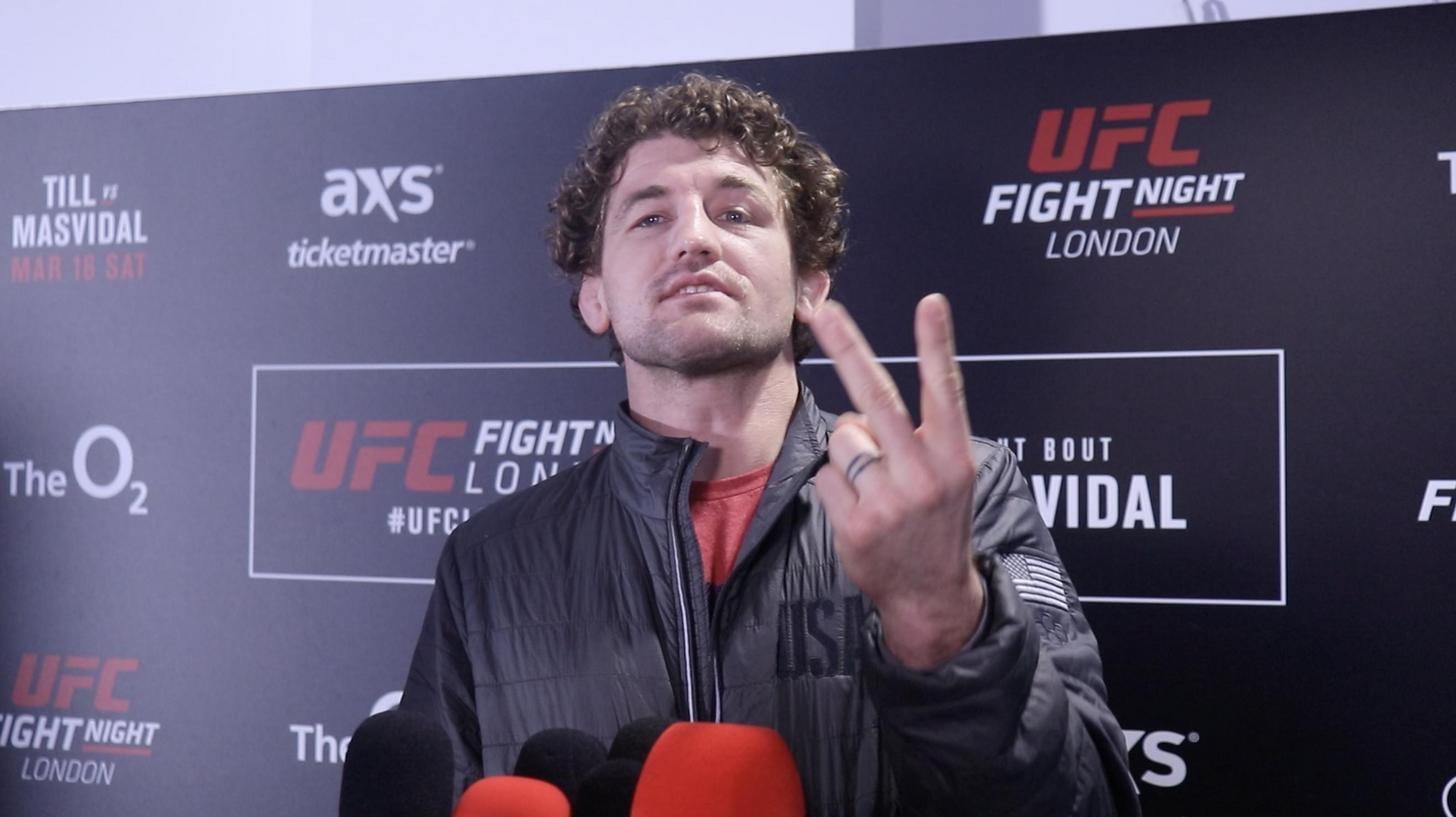 One could be forgiven for wondering how exactly Ben Askren thinks of old foe Jorge Masvidal nowadays following their incredibly brief but equally decisive meeting inside the UFC cage earlier this year, but apparently he is looking forward to the Masvidal vs. Nate Diaz bout on November 2 just as much as the rest of us. 
Askren's role in the newly-instituted 'Bad Motherf**ker' title shouldn't be understated, though perhaps for reasons that the Olympic wrestler mightn't appreciate, as the flying knee which cracked into his temple in July played a large part in Diaz and Masvidal seeking each other out.
You could be forgiven for assuming that Askren resents how all of this turned out but in an interview with MMA Fighting he says that his feelings about the fight are just the opposite. Well, mostly.
"Honestly, I think it works from a marketing angle," he said, as noted by Damon Martin. "I don't love either one of the guys, but I think it definitely works from a marketing angle. They pitched it correctly, and I think it makes sense."
View this post on Instagram
Askren will have an opportunity to rebound from the first ever blemish on his record when he tangles — in their case, perhaps quite literally — with the welterweight division's resident grappling ace Demian Maia, something which promises to be a fascinating clash of two contrasting ground philosophies.
"What I said explicitly was I wanted to come back to see if I was the best in the world," Askren said, reflecting on the past's role in defining his future. "In that five seconds, we didn't find that out. We found out Jorge has a fantastic knee and that I'm not invincible, but we didn't find much else out. I think I can bounce back from that pretty quickly and hope that it happens."
And if everything goes to plan, perhaps a second bite at the only man to ever defeat him in mixed martial arts competition?
"That would be really nice. Again, we'll see where the division goes and where I'll be, but I hope so."
Comments
comments