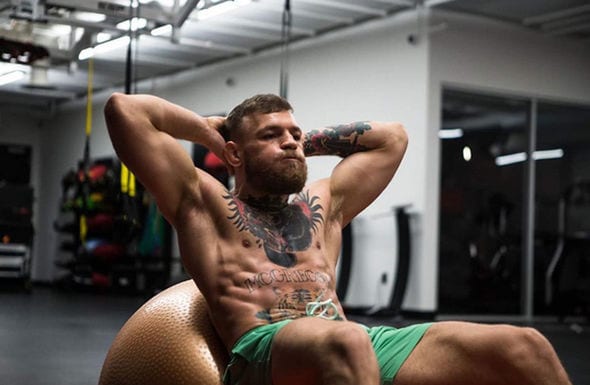 We can sometimes lose track of the fact that your brain is the most dominant muscle in your body.
Forger your biceps, your back or that washboard stomach you have been chasing. None of those can be suitably and effectively trained without your mind first being on board but sometimes your brain can be your own worst enemy as it generates a cavalcade of reasons why you can skip today's session or to forgo the healthy options in your fridge for a takeaway on the way home from your office.
This scenario can make it much more difficult to achieve our aims, particularly when we seek advice on the matter from personal trainers or professional athletes, aka people who have already become accustomed (read: addicted) to the endorphin rush which courses through your veins after a good workout.
Getting motivated is one thing but understanding exactly how to do it is another and we all have to learn at one point or another that it is the more subtle motivations which can often do the trick, compared to the life-altering, time-killing alternatives you will often come across.
Learn how to set goals
Goal-setting is a fundamental part of working out. Without working towards something, going to the gym can feel like a laborious exercise but conversely, setting goals too lofty can lead to disappointment and a potential barrier to you working towards something. The trick here is to not be overly-ambitious when identifying what you want to actually do. The more achievable your goal is, the easier it is to improve.
Practice something you're not good at
Are you not as limber as you would like? Learn to stretch properly to improve your flexibility. Struggling on the treadmill? Increase your runs by incremental distance and notice the improvements over time. This way the reward comes from the activity itself, rather from just getting through it.
Find new ways to motivate yourself
This may seem hard to some but a good way to add motivation is to disallow yourself from something you were looking forward to if you don't hit your goals. Going to the movies on Friday? Sure, but only if you hit those two sessions you had planned hard. This type of discipline can be difficult to introduce but it is entirely effective if you allow it to be.
Learn how much time it takes
Do you spend 45 minutes in the gym? What about the traveling there and back? And the shower afterwards? If you can isolate your gym-going into one all-inclusive block it is far easier to insert into your lifestyle.
You don't always have to 'feel' motivated
The art of being motivated is to understand that it comes in different shapes and sizes. One day you can feel like a million bucks and on another you can be bleary-eyed and overworked but if you go to the gym on both of those days, who is to say that there is any discrepancy between your levels of motivation on both of those days? Gyms won't check your motivation levels at the door, it is something that you define yourself.
Comments
comments