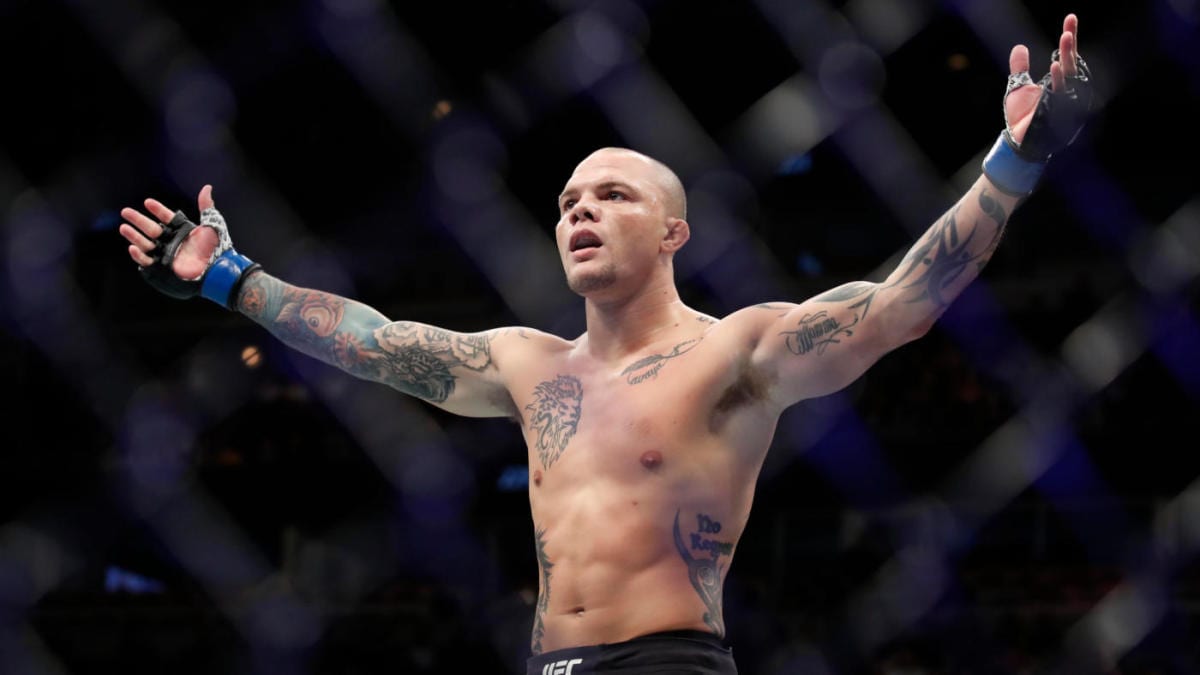 At least in one sense of the word, 2020 has not been kind to Anthony Smith. 
The former light heavyweight title challenger has lost his two outings in the UFC Octagon this year, a brutal fifth-round TKO against Glover Teixeira in May and, last Saturday night, by three round decision to Austria's Aleksander Rakic — with all of this coming after a home invasion incident experienced by Smith in April, when he was forced to tackle a violent intruder in a prolonged incident.
Smith hit with a series of leg kicks throughout the main event fight with Rakic inside the UFC's Apex facility in Las Vegas, and was also dominated on the floor whenever the fight found its way to the canvas.
The two defeats though, particularly coming after a submission win against former two-time world title challenger Alexander Gustafsson a little over a year ago, have led to Smith saying he needs to take some time to evaluate his position in the UFC's light heavyweight fold.
"I stayed in kicking range at the beginning, which was obviously stupid now," Smith said afterwards. "He just beat up my lead leg and then we got in our clinch and grappling exchanges, which I felt okay in. He was so strong, so big. So I just ended up in some bad spots and it wasn't really bad spots, he was just so tight on top, I couldn't make any space. I guess just my biggest takeaway is that he was so big and so strong.
"I did everything I wanted to do in those positions but I just wasn't able to finish some of them. I got to the clinch against the cage, I was able to get to his legs, it was just when I tried to return him to the mat, he was just so strong. I couldn't get him bent over at the waist to get his weight on his hands. That's what I keep going back to. I just felt like we were in two different weight classes."
View this post on Instagram
Smith, a former middleweight fighter, earned three sensational wins against Mauricio 'Shogun' Rua, Rashad Evans and Volkan Oezdemir upon making his 205-pound debut in the UFC in 2018 but after witnessing the size and strength of Rakic on Saturday night, he says he must figure out his ideal fighting weight.
"I've never been one of the guys that is out here pining and calling for more weight classes but my last couple fights, it's kind of where my brain goes," Smith said. "I'm just too big for 185 and you start getting to these bigger, stronger, taller, longer guys, they're just so strong. He wasn't passing my guard. He wasn't putting me in danger on the ground. I just couldn't get up.
"I couldn't get his hands apart. I couldn't get his head off my chest to make any space to do anything. He wasn't overly offensive. I even was releasing posture on his head to hope that he would posture up to punch so I could at least make some space to get up. Listen, he fought a great game plan. He did everything he had to do to win."
"I think I've got some big decisions to make in my career and figure out where we go from here," Smith said. "It's super frustrating to lose to a guy that you feel that you can beat.
Comments
comments