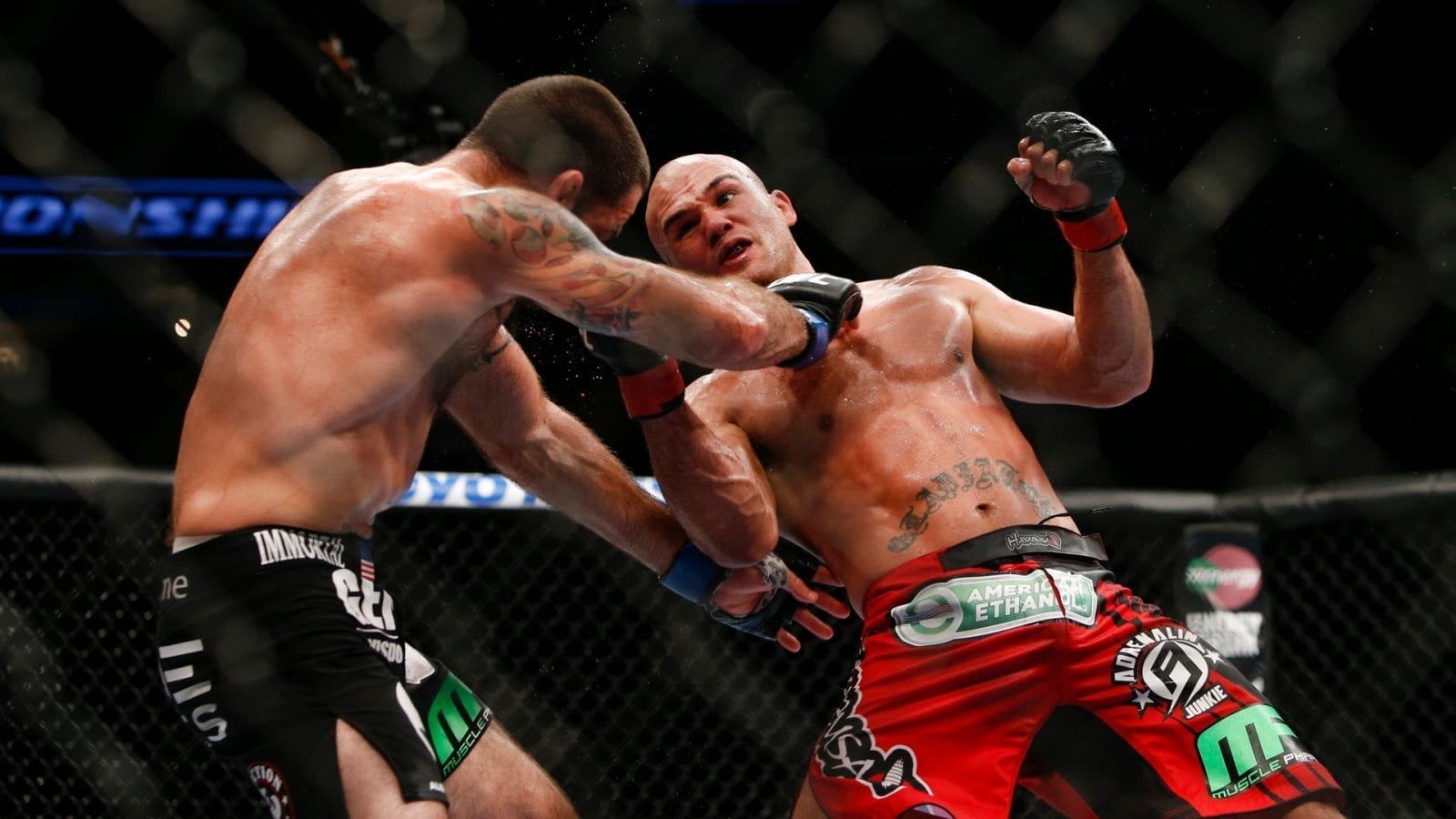 If you were to do a survey in the locker room of any given UFC event, you'd be hard-picked to find anyone who has fought professionally who doesn't respect Robbie Lawler.
The former UFC welterweight champion fights this weekend where he replaces Geoff Neal on short notice against Neil Magny in a hastily-assembled co-main event of the latest card to be held inside the UFC's Apex facility in Las Vegas — and despite a recent run which has seen him drop four of his last five fights, the 38-year-old veteran says that it isn't near time to step away from the cage just yet.
I don't really think about (retirement) at all," Lawler said. "I'm just training and trying to get better, trying to get my training partners better, and just keep giving back to the sport that way. These guys are keeping me young and pushing me."
View this post on Instagram
A win against the durable Magny this weekend would, one assumes, extend Lawler's career within the organisation's welterweight division, and for a man who was once the standard-bearer in the UFC's 170-pound fold, Lawler says that he is happy to fight without pressure on his shoulders.
"Everyone knows if I turn it up, I can do great things and put on a show, so obviously he's going to have to get ready for a guy who's going in there to take him out and get a knockout," he added. "I'm just trying to bring joy back into fighting and go out there and have some fun."
And if there's one bankable truism that we can rely on in mixed martial arts, it is that if Robbie Lawler is having fun it almost always guarantees as exciting fight.
Comments
comments