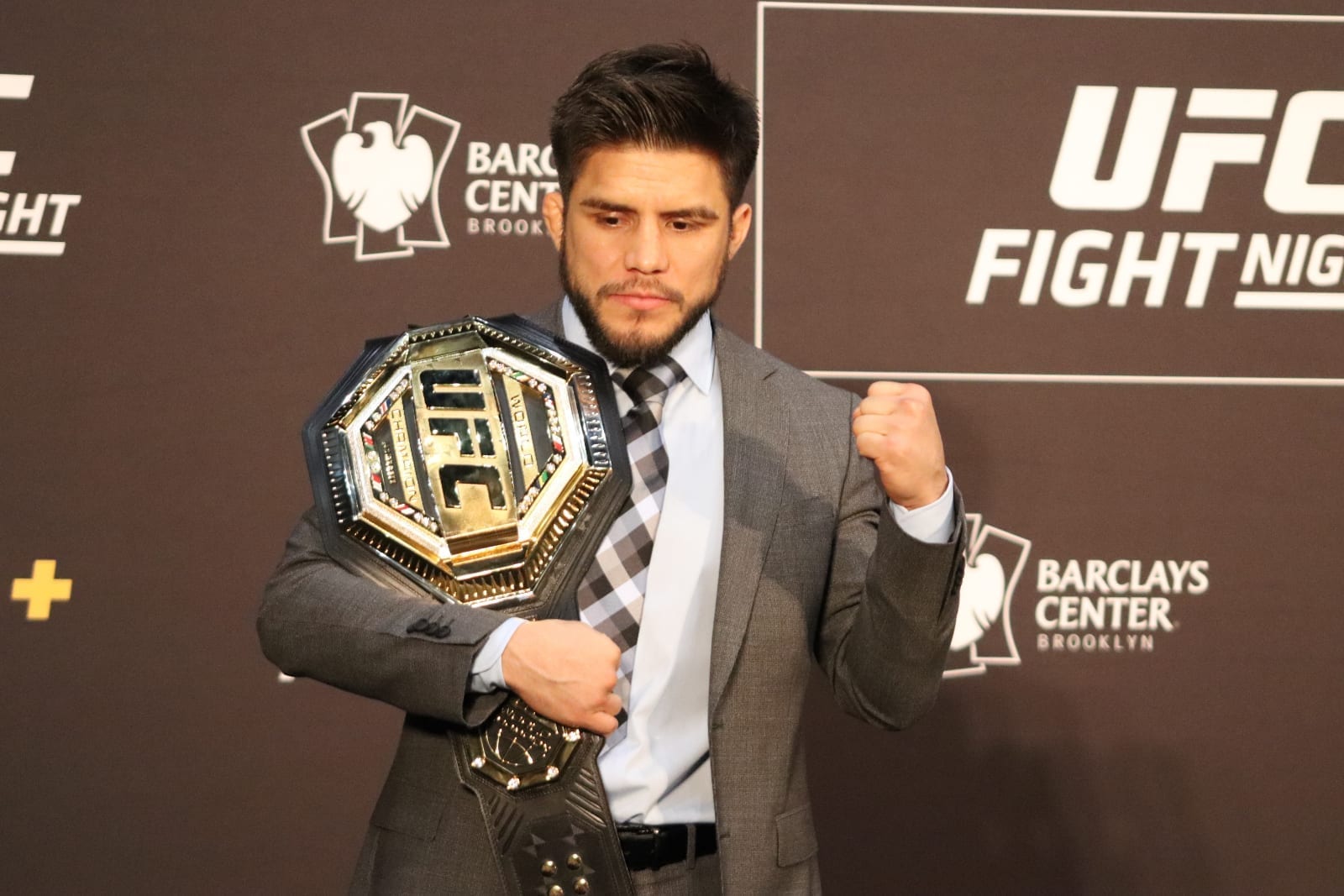 It has often been noted on these pages that mixed martial arts retirements are often temporary, and it appears this may be the case with Henry Cejudo.
The former UFC flyweight and bantamweight champion announced that he was stepping away from the sport following his win against Dominick Cruz at UFC 249 a little over a week ago, surrendering his 135-pound title in the process. It was an unexpected move for the 33-year-old Olympic gold medalist, who had spent much of the previous months picking fights with opponents in multiple weight classes — but according to his manager, Ali Abdelaziz, Cejudo's announcement may have been premature.
First of all, people understand my relationship with Dana White and the UFC. I don't (talk) about money publicly," Abdelaziz said. "I think Dana's right: I think Henry's been talking about retirement. Do I think Henry's gonna retire? Absolutely not. I don't think Henry's gonna retire.
View this post on Instagram
"These guys, they're at their prime. Henry's gonna be coming now into his prime. How you gonna retire in your prime, and the (UFC 249) pay-per-view did so well, and you've gotta make some money? Could things be changed a little bit? Yes, of course. But at the end of the day, this is between us. It's between me and Henry and the UFC. I don't think the media should know about this stuff, because people's egos get big.
"Henry's got everybody on their knees right now," Abdelaziz said. "I don't think he's gonna retire. You're gonna see him fight by this summer. This is what I think."
 Cejudo was in the midst of an impressive win streak upon his retirement announcement, wracking off successive wins against Cruz, Marlon Moraes, T.J. Dillashaw and Demetrious Johnson. He had forecast a pursuit of a world title in third weight class against featherweight champion Alexander Volkanovski, a fight which will no doubt have renewed speculation behind it should the rumours of Cejudo's emergence from retirement be accurate.
Until then, we wait.
Comments
comments