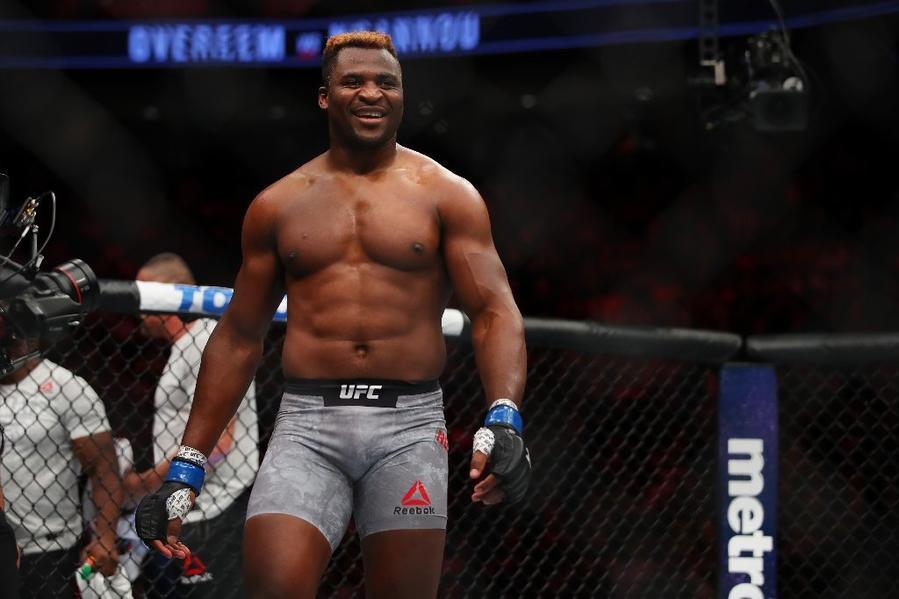 UFC light heavyweight champion Jon Jones has teased a potential move to heavyweight on several occasions in the past, and reignited that talk following Francis Ngannou's 20-second defeat of Jairzinho Rozenstruik last week. 
Jones has previously teased moves to heavyweight to fight the likes of Stipe Miocic and Brock Lesnar but those forecasts have yet to come true. Instead, since returning from an extended suspension Jones has remained within the UFC's light heavyweight division where he has earned successive wins against Alexander Gustafsson, Anthony Smith, Thiago Santos and, most recently, Dominick Reyes.
However, due to Jones' near-decade of dominance at 205-pounds, many fight fans are curious to see how 'Bones' would fare in the UFC's heaviest weight class — and he stoked those flames again following Ngannou's win, claiming that the Cameroonian fighter's much-vaunted power wouldn't be an issue in any hypothetical fight.
"Who would you guys consider the quicker and more technical striker Thiago Santos or Francis? If you guys think I wouldn't take this fight you're insane," Jones wrote on social media. "I have absolutely nothing else to prove as a light heavyweight. I'd love that big money fight right around now. Send the deal."
Dana White, though, remains a skeptic. The UFC president told the assembled media in Jacksonville following Saturday's fight card that the comments made by fighters in public are sometimes betrayed by what they say in private, and that he wouldn't be surprised if that was the case this time around.
"Yeah, I mean anything is possible," White said of the hypothetical matchup. "I mean I don't know if those guys really want that fight. You know what I mean? But let me tell you this, and I'm not saying that this is the case with these two. But, you see a lot of talk online and whatever in my opinion. But actually making fight is a whole other ball game."
Comments
comments