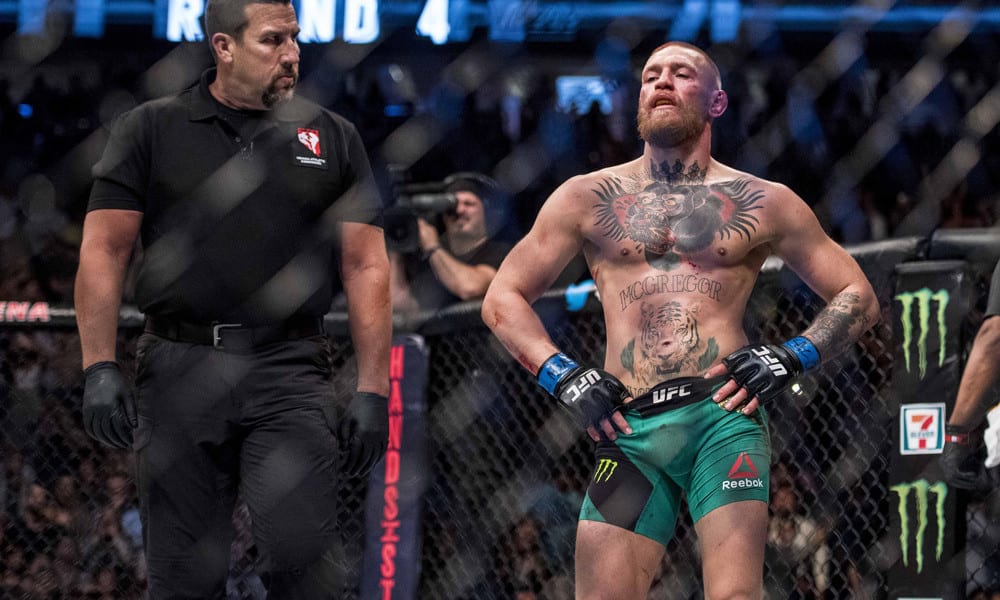 A potential bout between Conor McGregor and Khabib Nurmagomedov would be "the biggest fight in the sport's history" according to ESPN analyst Ariel Helwai.
Speaking on a new episode of his ESPN show Ariel and The Bad Guy with Chael Sonnen, Helwani said that the bout between McGregor, the first simultaneous two-time champion in UFC history and the undefeated Russian would surpass anything that has come before it in mixed martial arts history.
"These two are on the greatest collision course in the history of this sport," Helwani said. "I think that this fight could sell over two million PPVs. I think this will be, if promoted correctly and if they don't mess it up, the biggest fight in the history of the sport certainly from a business standpoint.
"This fight continues to get bigger and bigger. It feels real, it feels like a war."
While all of the specifics must be ironed out before this fight can even come close to being a reality, Helwani suggested that the UFC are looking at an October or December date for the pivotal fight.
"I heard that the plan as of right now is October 6th in Las Vegas or December 29th in Las Vegas", he said.
Comments
comments