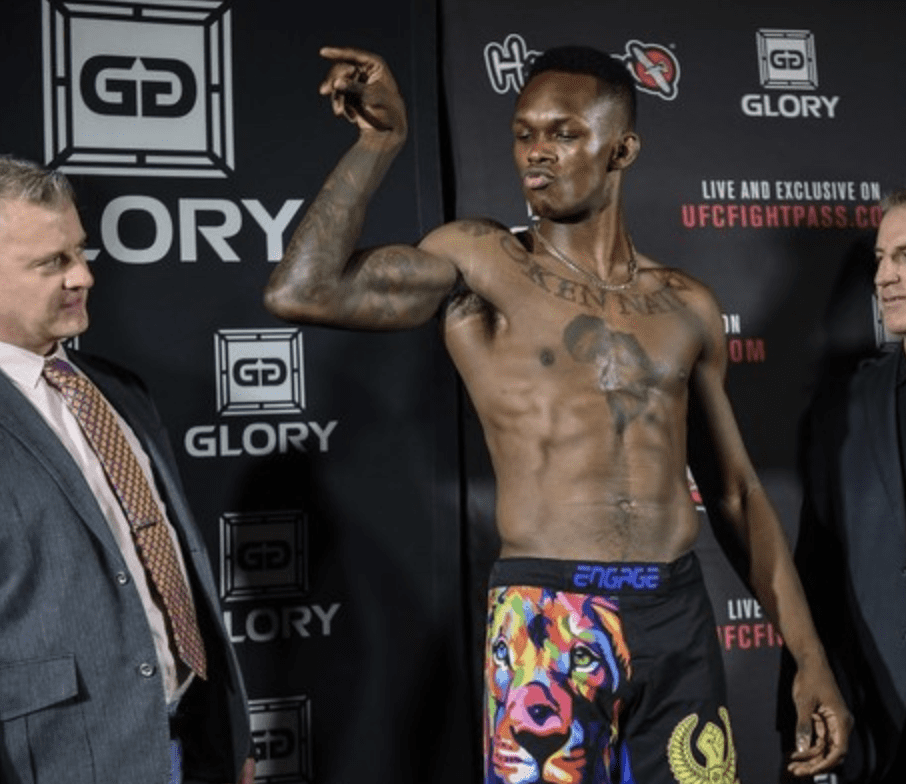 Israel Adesanya has been anointed as the UFC's 'next big thing' by most, but former middleweight champion Michael Bisping doesn't seem to quite get it.
Bisping, who retired following successive defeats to Georges St-Pierre and Kelvin Gastelum, is now concentrating on his post-fight career as an analyst and podcaster but, on the latest episode of his 'Believe You Me' show the Brit outlined exactly why he thinks he'd have his way with Israel Adesanya had they ever met in the Octagon.
"Israel is an entertaining guy," Bisping explained of the New Zealander of Nigerian descent, transcription via MMAFighting. "He was talking about the fight with Anderson (Silva) and how he looks up to him and he doesn't want to kill his hero but that's what he's gonna try and do. I don't know if it's that simple. Anderson is very capable and Israel said as much.
"We'll see what happens. I think Anderson knows his back is up against the wall. For him to have any kind of career after this fight, he has to win this fight, he has to look good. Of course, he had the whole thing with steroids as well, so Anderson has a lot to prove right now. So I wouldn't be running out there and putting the money on Israel Adesanya just yet."
Silva, once the irresistible force at 185-pounds, is certainly reaching the tail end of his career and if he expects to continue his run towards the summit of the UFC's middleweight frame it seems that he will have to do it at the expense of Adesanya.
"I like Israel Adesanya but I'll tell you something, if there's one person if you asked me who I want to fight right now, it would be Israel," Bisping said. "When I look at him – listen, he's good, he's great, but I'm sorry, I'm not buying it. I'm not saying I'm not impressed. I'm on the hype train.
"He's good, he's beating people. He's beating the Marvin Vettoris of the world. He had a good win against Derek Brunson but Derek Brunson looked like shit. He was terrified.
"I think I would have an easy time with him. Just saying, just throwing it out there."
Comments
comments