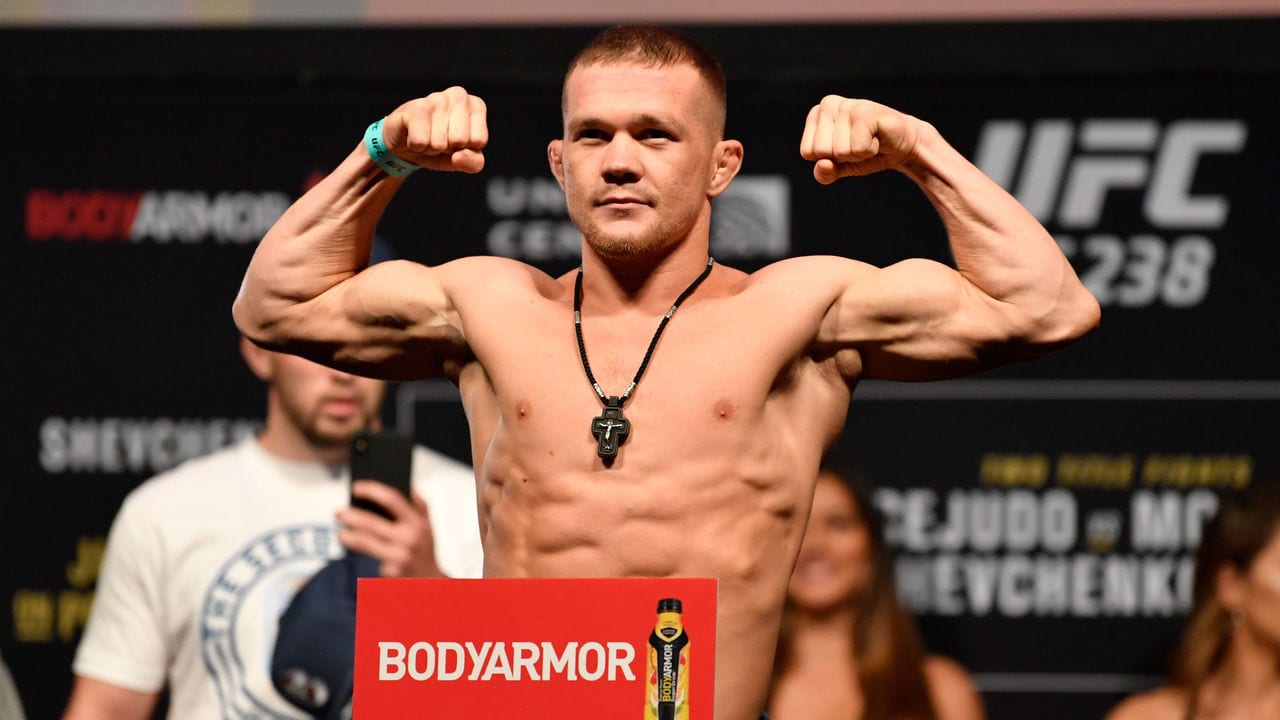 Much to the chagrin of UFC bantamweight contender Petr Yan, as well as another 135-pound standout Aljamain Sterling, Jose Aldo was recently named as the top contender for Henry Cejudo's title. 
This is despite the Brazilian legend coming into the May 9 clash in Sao Paulo on the back of successive defeats to Marlon Moraes and Alexander Volkanovski (at featherweight), causing an eyebrow or two to be raised in the direction of the UFC matchmaking staff.
Yan, though, has been given another task: he will next face Moraes, the man who handed Aldo defeat back in September. A win in that particular bout will serve to underscore Yan's title credentials and, as far as he is concerned, he will have to force Cejudo's hand into fighting him.
"I can't say I was expecting to fight for the title and I can't say that I'm upset that Jose got his shot," Yan said to MMA Fighting's Eurobash podcast. "If I need to prove to everyone and to the division that I deserve to fight for the title, I can do it with my actions. Like I've said before, if I have to clean out the division to get this title shot I will do it no problem."
View this post on Instagram
Yan has been in impressive form since the former ACB champion made his UFC debut in the summer of 2018, with his most recent victory — a head kick KO of UFC vet Urijah Faber — being perhaps the most impressive. It is of little surprise, Yan suggests, that he see Cejudo as unwilling to fight him.
"If you look at Cejudo as a champion, he won the flyweight title and never defended his belt," Yan explained. "He was holding up the division and the division was [called into question]. After he won the bantamweight title he also didn't defend his belt for a long time and was hesitant about his next move and was holding up the division too. I can't say I dislike him, but I want to beat him up and I think he doesn't have balls."
Yan also suggests that the 'King of Cringe' persona that Cejudo has cultivated of late isn't a concern to him, nor are the array of insults that have already been levied towards him by the champion, after he recently referred to Yan as a "communist potato".
"For me, it's mainly a sport interest. He's got what I want and that's why I want to fight him. He'll have to try harder. By him saying that he wants to fight Aldo because he's coming back from injury, I think it shows that he's not confident in himself. He's saying I beat up a 41-year-old skateboarder, but that was a guy that he was calling out too. I don't get him."
Comments
comments