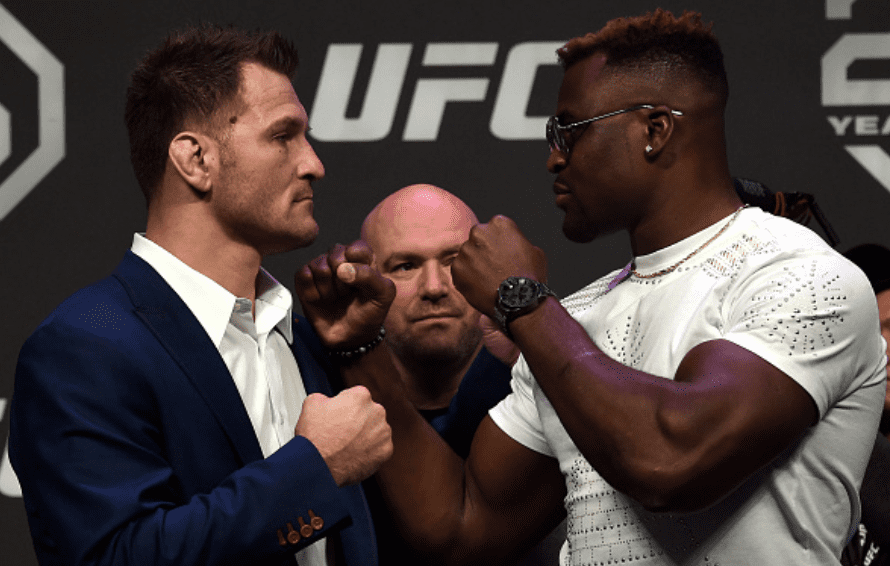 You'd have to think that Francis Ngannou had more than a few sleepless nights after his five-round world title defeat to Stipe Miocic two and a half years ago.
Up to that point in his UFC career, Ngannou had been near perfect — a thunderous striker with a physique as if carved by granite. Miocic, though, was different to the fighters that Ngannou had scythed through in his brief but furious UFC tenure. Rather than wade carelessly into a shootout, Miocic picked his opportunities wisely. He scored points when they were there, he avoided damage when it came wining his way and generally out-hustled the Cameroonian fighter for twenty-five minutes.
The hangover affected Ngannou going into his next fight. Against Derrick Lewis, the knockout artist appeared gun-shy and barely threw double digit strikes in a fight which more resembled a high-stakes staring contest.
But since those two blemishes, Ngannou has significantly rehabilitated his reputation. Four first-round knockout wins have followed, with the longest of those fights being 71 seconds in duration, and with this title credentials firmly re-establish, the man who he aims to take the gold from, Miocic, says that he has seen all of this before.
View this post on Instagram
"Ngannou has definitely shown a lot better stuff since the first fight. He's knocking everyone out in the first round. He's just on a tear," Miocic told ESPN of Ngannou's current credentials, before admitting that the recent entry of Jon Jones into the heavyweight fray could tempt UFC matchmakers to move in a different direction.
"I don't know," Miocic said. "[Jones has] got a great résumé. But other guys have worked hard to get where they need to get. I'm not the matchmaker, so I can't really say anything. I fight. If I was a matchmaker, I wouldn't be fighting. I'll do what the UFC decides."
Ultimately, though, Miocic says he is just waiting to be informed of who he fights next — and if indeed it is Ngannou, he expects rounds six through ten of what he started way back at UFC 220.
"It doesn't matter," Miocic said. "The same thing is gonna happen. Same result. There's no difference that's gonna happen. I'm gonna win and dominate."
Comments
comments