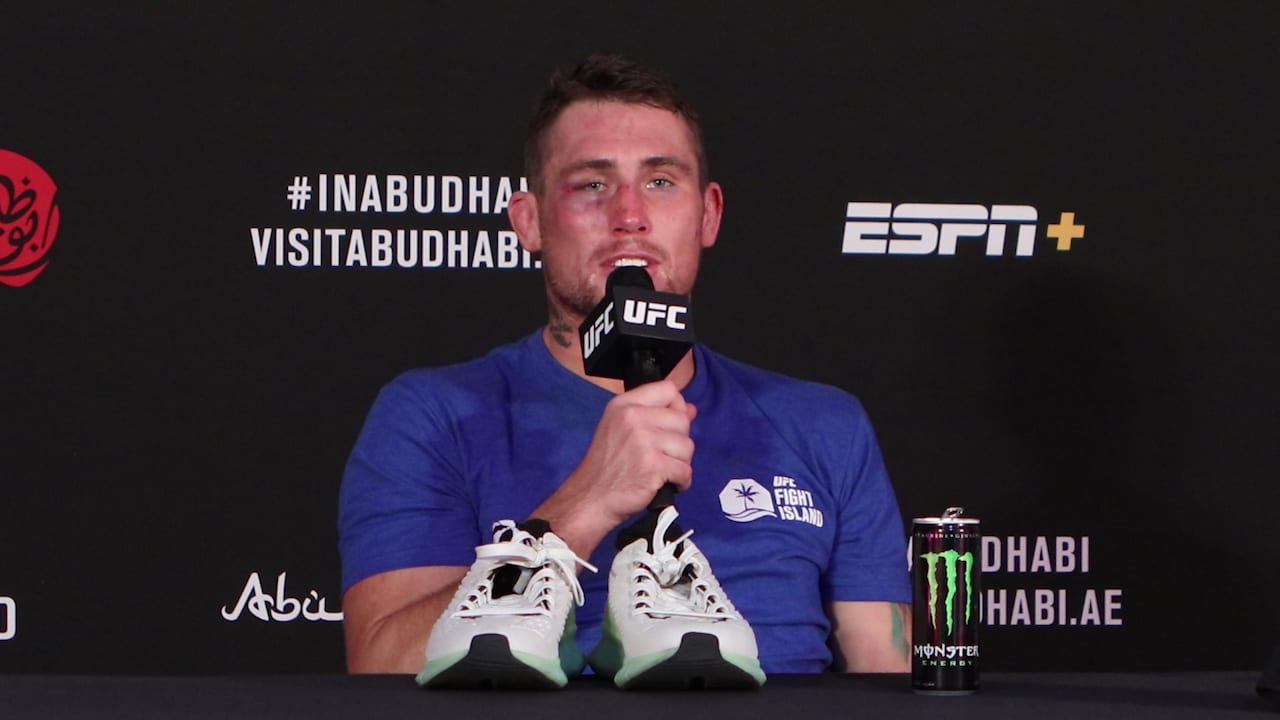 Darren Till thinks Sean O'Malley might be a future champion, but wasn't impressed with the bantamweight's defeat — and subsequent reaction — to Marlon 'Chito' Vera.
Speaking to Michael Bisping on the ">Believe You Me podcast, Till revealed he was left confused by O'Malley's sour reaction to Vera's win, after the American claimed it was a fluke victory that vera shouldn't be celebrating.
"I really like Sean and I think he's gonna be good, but you got beat, man. Take your loss, have respect, you will be a champion yet in the future, but don't start calling the guy who just beat you a journeyman," Till said.
"I'm not throwing disrespect at him. I think he's a good fighter, but there's two things that stuck out in my mind. One, is the way that he lost [with his ankle] and it just makes me think that I fought three complete rounds with a torn MCL. My knees are fucked. I know what I had to fight with for those three rounds. I couldn't use what I'm best at. I'm a master of movement and I couldn't do it. I was there. There was no way I was going. Even when Rob took me down, I was in so much pain and I was like, 'Get back up, get back up, get back up.'
"Number two, I just think the way he's handling it after the fight, 'Oh, he's a journeyman, I'm gonna be a champion,' mate, just take the loss. Give the respect and you'll be a champion. Just forget all of that."
–
Comments
comments