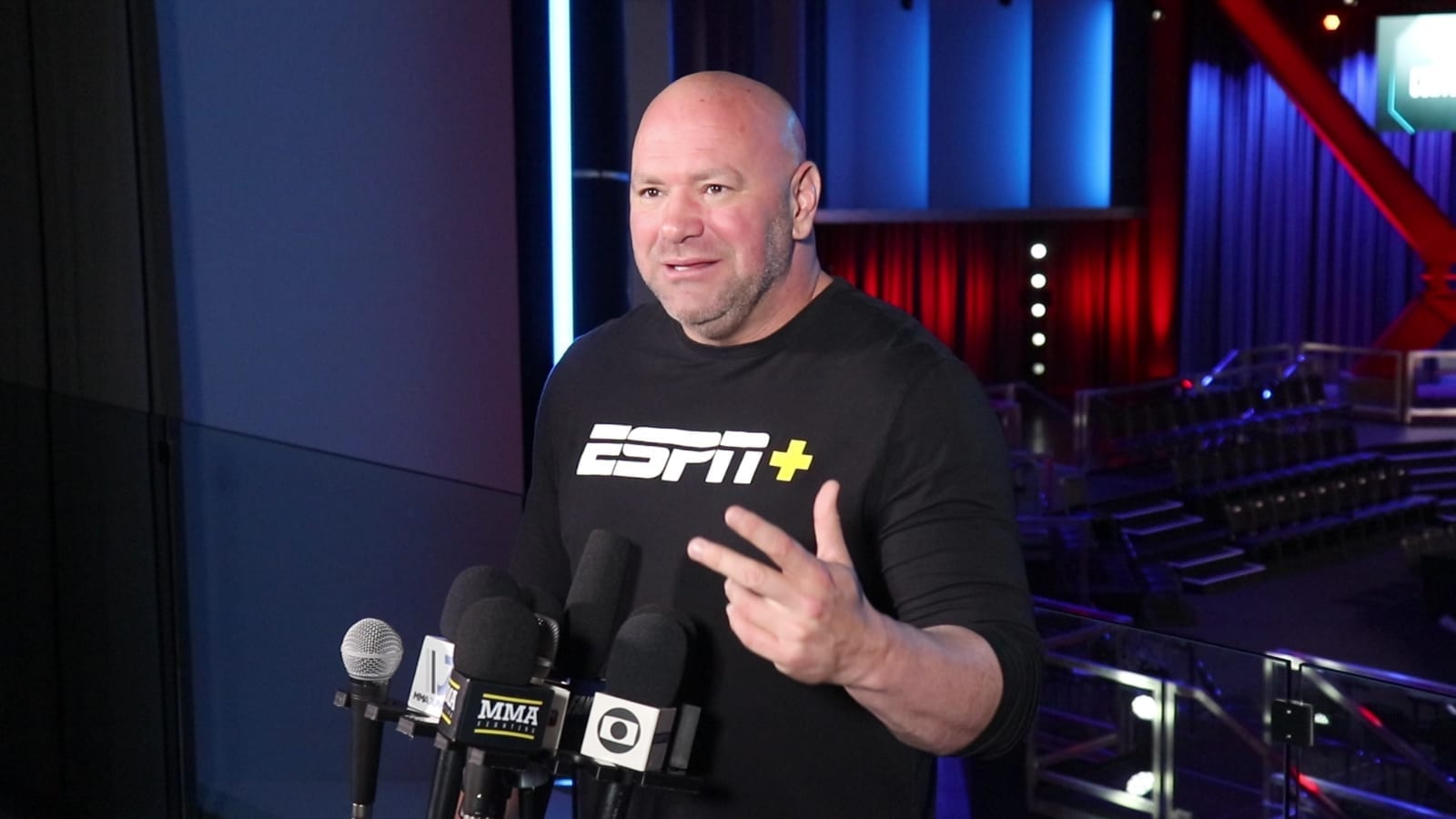 After seeing his efforts to hold UFC 249 this weekend ultimately fall short following pressure from ESPN and Disney executives, UFC president Dana White remains steadfast in his stance that future UFC events will go ahead as planned. 
White revealed plans for a UFC event to take place on May 9 to headlined by three title fights and topped by the interim lightweight champion bout between Tony Ferguson and Justin Gaethje which was intended originally intended to take place this weekend, and comes while most other major sporting bodies in the world have suspended activities due to the coronavirus health crisis.
"I was supposed to go this Saturday at Tachi Palace in northern California. I got it done. We could go," White said on Sirius XM NASCAR Radio via MMA Fighting. "I was asked to not do the event from my partners [at ESPN], who I respect, so I did it. I gave them the weekend off and I'm actually at the office right now. We're back in here. We're working. I have a date now for May 9."
Despite the cancelation of this weekend's event being somewhat mandated by ESPN, White said that any future issues are resolvable and all parties are happy to move forward.
"Listen I'm not stopping," he said. "I have this thing figured out. The reality is can it be done? Yes, it can be done. It's just very expensive. It's very expensive and I'm willing to spend the money to do it.
"I don't sit around and wait for somebody to tell me it's time to do this, it's time to do that," White said. "You've got to look ahead at what's happening out there. My commitment is to my employees and to my fighters. I don't want lay anybody off and I don't want fighters sitting around for a year not being able to make money but I want everybody to be safe.
"Instead of hiding from this thing, how do you get out there and figure out how to function yet be safe about it. My biggest problem with this whole thing is misinformation. You read one thing here, you read something different over here. Nobody really knows what's going on. It's been a very strange thing to deal with."
Comments
comments