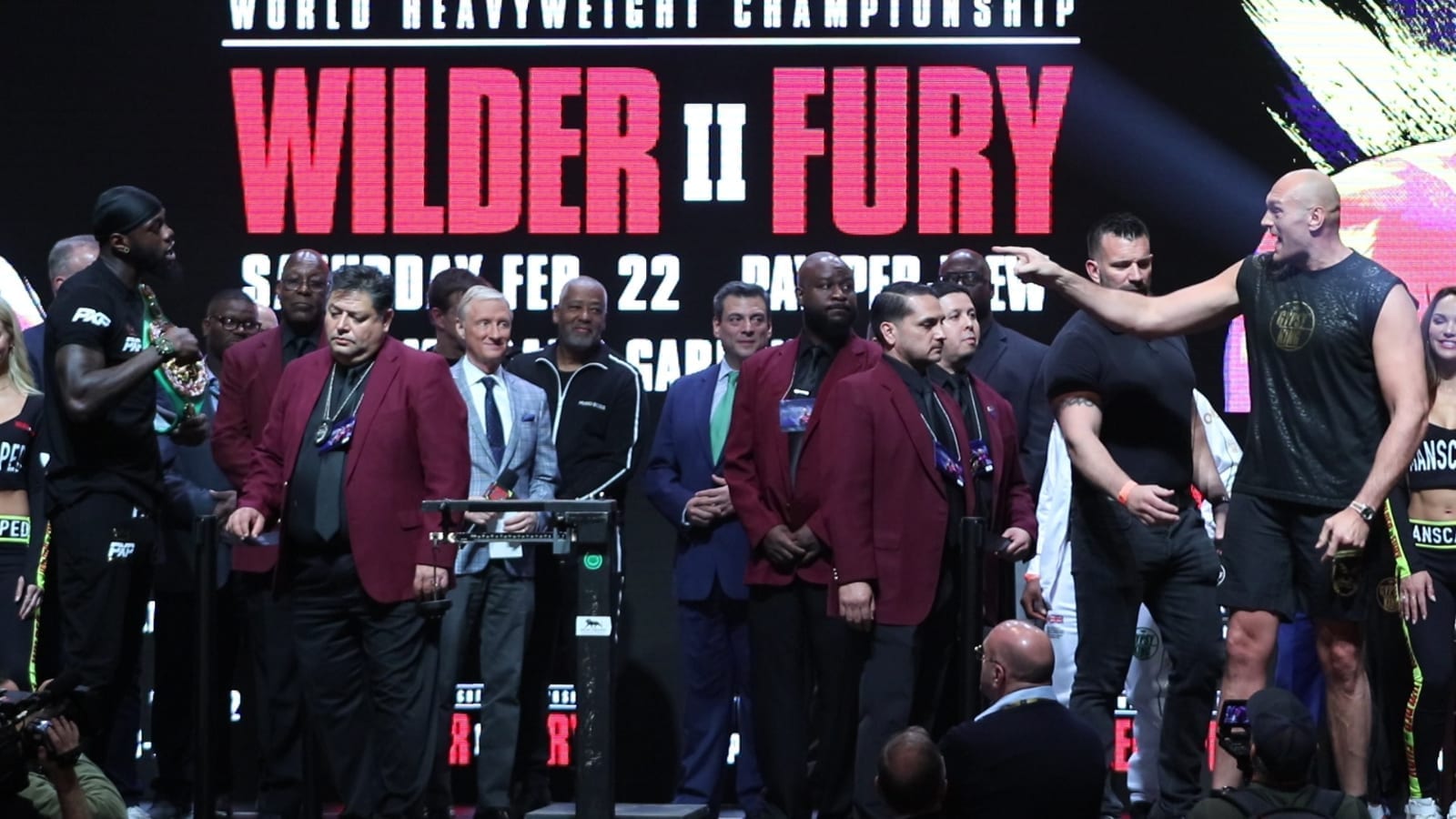 Deontay Wilder says that Tyson Fury has to defeat him in their trilogy fight before Wilder will really consider him the new champion.
Wilder and Fury are set to meet for a third time later this year after Fury defeated the American to claim the WBC world title in February. While Fury's performance was regarded by many as spectacular, Wilder has claimed a number of other reasons were to blame the result, although he's now deciding against saying quite what affected him so badly.
"Everything that happened happened the last 15 minutes into the fight. There were a lot of things that went on. There are a lot of things that I don't even want to talk about at this moment in time," Wilder said, speaking on a PBC podcast. "I'm still reflecting on certain things. And I can't believe the things that happened happened to me at that point in time in my career. Maybe I'll come out with some things later on as things unfold and I get into camp."
Wilder had previously pointed fingers at his heavy entrance costume, claiming it had sapped the energy from his legs before the bout had started, although he's now seeming to suggest there were other things at play.
"It's easy to understand what type of person Deontay Wilder was in that moment in time," Wilder said. "Even when I took off the mask, the things that I was doing … I've been in this sport a very long time, and people that have seen me fight all over the world for a very long time, so people automatically know how I am, and how I seemed okay.
"People that know boxing know that wasn't Deontay Wilder that night. I can't talk about a lot of things. But that wasn't Deontay Wilder that night. You could see from the mask and my reaction, and certain things that I was doing in the ring from the first fight to the second fight."
Contrasting with their first contest, Fury came at Wilder from the opening bell and had him on the backfoot for the entirety of their seven-round affair. Wilder says that, while it was a learning experience, fans know it wasn't a fair representation.
"You don't go backwards, you more forwards, and that night, I wasn't myself. There's a lot of things I can't say. We can only get stronger and learn from situation and get better. In my eyes, I don't see Fury as a champion. It's still going. He ain't the champion yet. We still got one more fight left," Wilder said.
"There's going to be a time and place when I'll come out. Looking at the fight, he knows that wasn't me. I know that wasn't me. Everyone in boxing knows that wasn't the real Deontay Wilder."
Comments
comments