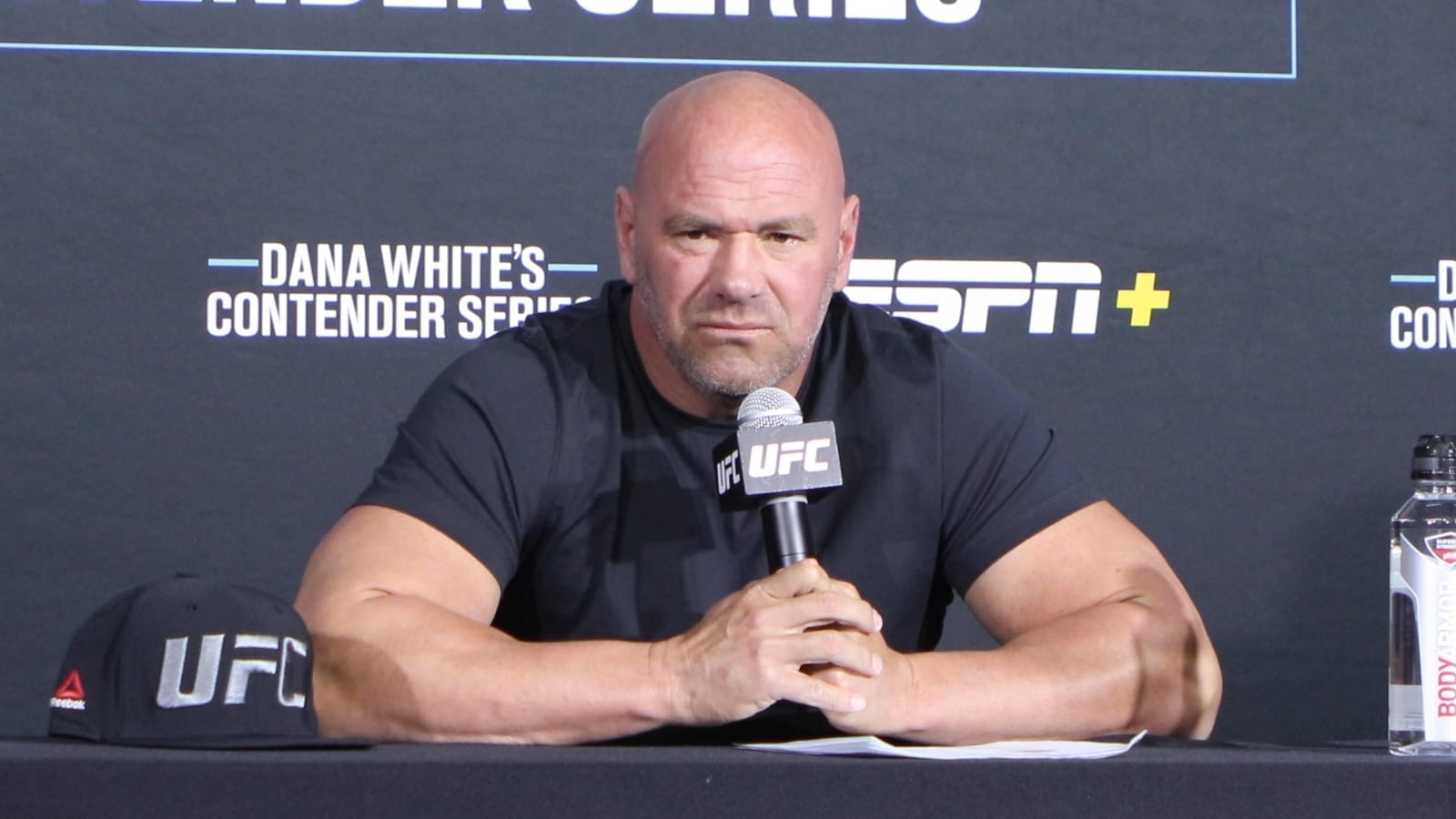 Last Saturday's night's UFC Vegas 9 event in the organisation's Apex Facility tied the all-time UFC record for FEWEST cards on a fight, where just seven bouts were featured on the night — the fewest since 2005.
This came as several fights dropped off the card on fight week as positive Covid-19 tests were confirmed, something which has happened with relative regularity amid the ongoing global pandemic and as the UFC introduced a battery of tests which must be conducted in the days leading up to an event.
And despite the ongoing uncertainty, Dana White says that he is rolling with the punches.
"Look at the history here," White said to the media, including The Mac Life, this week. "Look at what we've done and how it's all worked out. One of the things that we're not doing that other sports are doing is there's people that keep testing positive but they have no symptoms and they're not contagious. They're letting those guys play, whether it's the NBA or Major League Baseball. We're not. That's the difference.
"We just had a situation last week where they tested negative, negative, then tested positive," White continued. "This thing is f*cking wacky and you do the best you can. We're doing everything the right way and, who knows with this thing? Nobody has been able to get this thing figured out yet. We've been solid."
White, though, isn't one to let the potentially deadly virus affect him. He has drawn criticism from some quarters for not wearing a facemask during weigh-ins, or for regularly shaking hands with fighters — something which public health guidelines currently advise against.
"Think about me: I've been there, I shake their hands, I do all this other stuff and I haven't had COVID," White said. "I will shake people's hands until the day I die."
Comments
comments