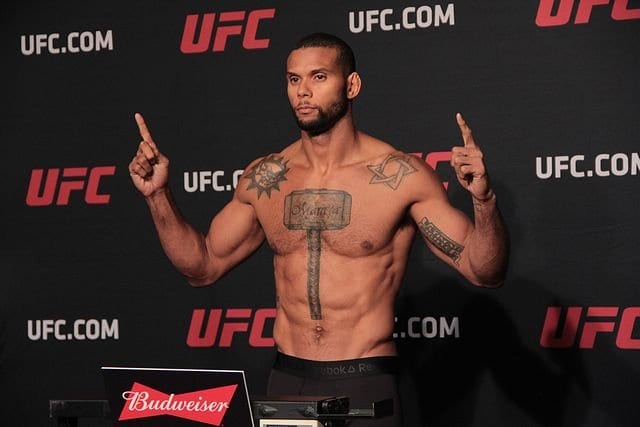 It took Thiago Santos just three rounds to firmly stamp his name as a new contender in the light heavyweight division tonight in Prague.
Santos met Jan Blachowicz in the main event of UFC Prague, with the winner looking to be touted as one to watch in the 205-pound division after the return if Jon Jones. Early in the third, Santos landed with a crashing left that sent Blachowicz hurtling to the canvas, after which around ten seconds of follow up hammer blows brought proceedings to an end.
And afterwards, Santos wasted no time in calling for his shot, announcing his intention to travel to Las Vegas next weekend to watch Jones vs. Anthony Smith.
"The fans will tell who has to be the next challenger," Santos said. "I'm going to Las Vegas to watch Anthony Smith against Jon Jones. If it's Anthony Smith, I'll beat him again, and if it's Jon Jones, I'll beat him too."
Comments
comments