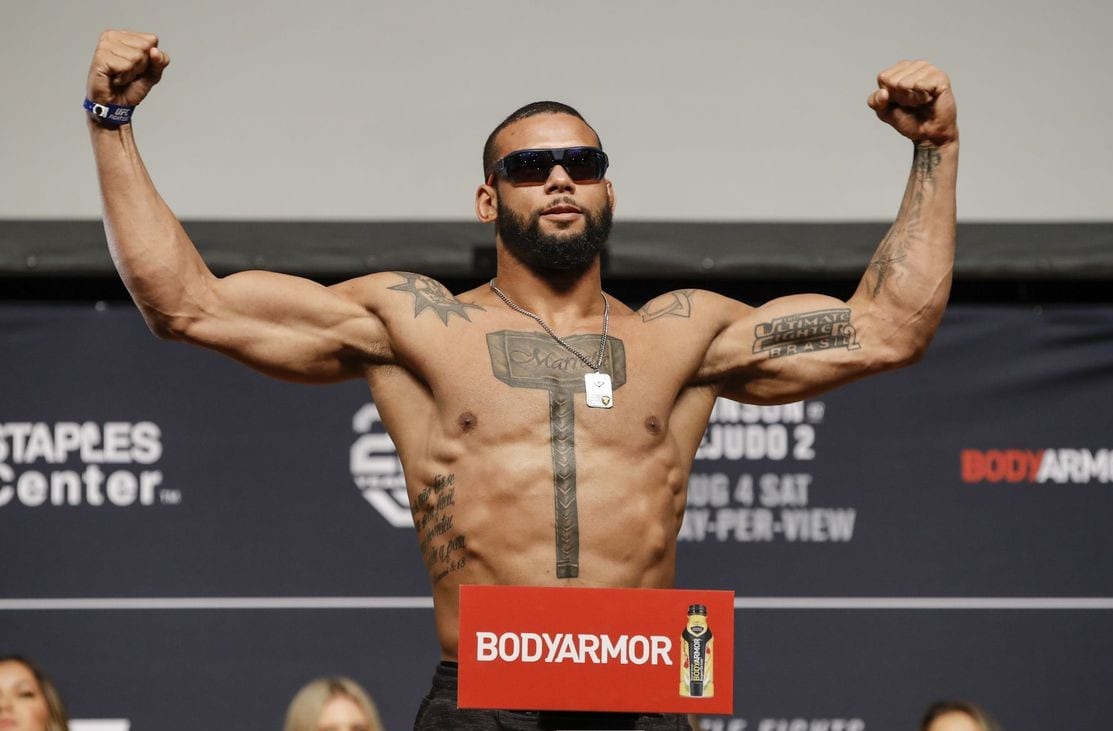 Thiago Santos tore every ligament in his left knee, along with the meniscus during his fight with Jon Jones at UFC 239.
He also sustained damage to his right knee, meaning the Brazilian challenger could potentially require surgery on both legs. The news was first reported by Combate.
Santos took Jones five rounds on Saturday, earning a victory in the eyes of one judge and causing plenty of fans to go online to declare him the winner. Bearing in mind he tore his knee early on the contest, Santos' effort has to be considered remarkable.
Despite the close defeat, Santos refused to be dissatisfied at the post-fight press conference, telling the gathered media that he felt the fact he went the distance with Jones while handicapped gave him a source of pride.
"The fight was going exactly as we trained," Santos said. "It was a good fight. I was seeing everything, all of his strikes, and was conscious during the fight. My knee really bothered me during the fight. I did everything I could in the conditions I was. It's a fight. We're never 100 percent sure that we will win, but I'm satisfied. I left everything in there even after injuring my knee in the first round.
"I fought four rounds on a southpaw stance, unable to move like I usually move, unable to throw the strikes I usually throw. I didn't shock the world because of those circumstances, but I did what I could do in those conditions and I'm satisfied."
"I think the fight was really close. I think I hit him more than he hit me, but I don't know. In the end I was very disappointed for what happened with my knee and that I wasn't able to give my 100 percent."
–
Comments
comments