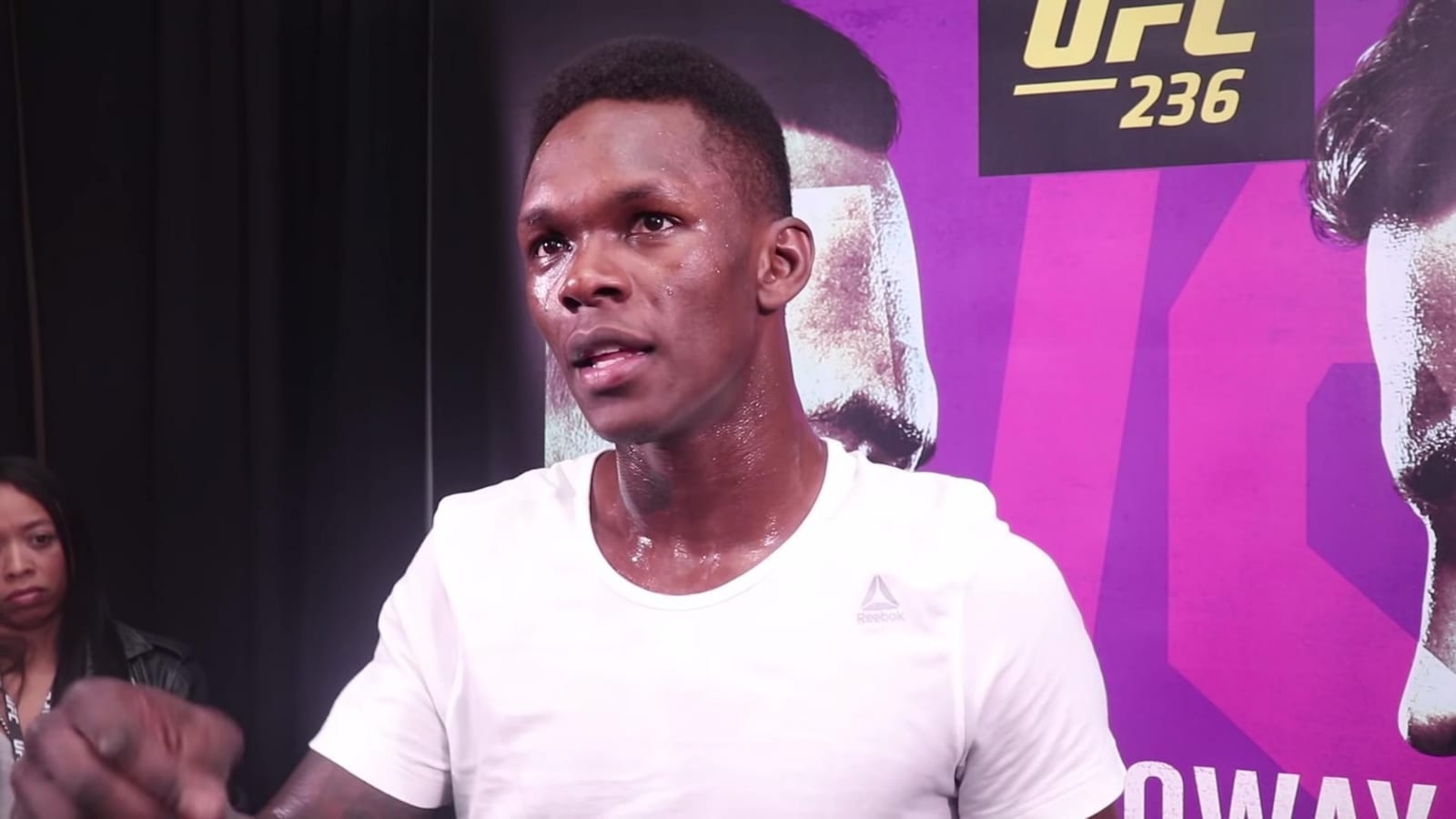 Israel Adesanya believes Jon Jones is no longer the impressive phenomenon he once was, and is starting to fade in ability as he gets older.
Adesanya was in attendance at UFC 239 on Saturday, where Jones defeated Thiago Santos via split decision after a close fight that saw him come closer to losing his title than he has in years.
And according to Adesanya, Jones looked far away from the unstoppable force he's considered, and the opportunity to watch him fight live left Adesanya walking out of the T-Mobile arena confident should they ever meet in the Octagon.
"When you see someone fight live — something happens with the filter of the TV. Either makes me shorter or whatever — but when you see someone fight live, they look faster or they look slower," Adesanya said, speaking to Ariel Helwani MMA Show. "And homeboy, that's just not it. He didn't have it. Yeah my first time ever seeing him in real life. That's not it. He was fighting a former welterweight and his last fight was against a former middleweight. Again, meh. And he keeps having the same excuses. Meh, meh.
"There's nothing to write home about. Jon Jones, one thing is he's been in this game a long time. He's been in the UFC a long time. He's getting old. I'm fresh, I've only been here just over a year. I'm the new kid, the new dog in the yard. I'm a sophomore, freshman. He's the senior and that's why he's a little bit jealous.
"I saw him live. I've seen him. He doesn't have it, he doesn't have it. He was great when he was fighting and USADA wasn't around but man needs to get back on the picograms if he wants to be great again."
"Meh"@stylebender says Jon Jones' performance at UFC 239 was nothing to write home about (via @arielhelwani) pic.twitter.com/wmptzm7HWn

— ESPN MMA (@espnmma) July 8, 2019
–
Comments
comments