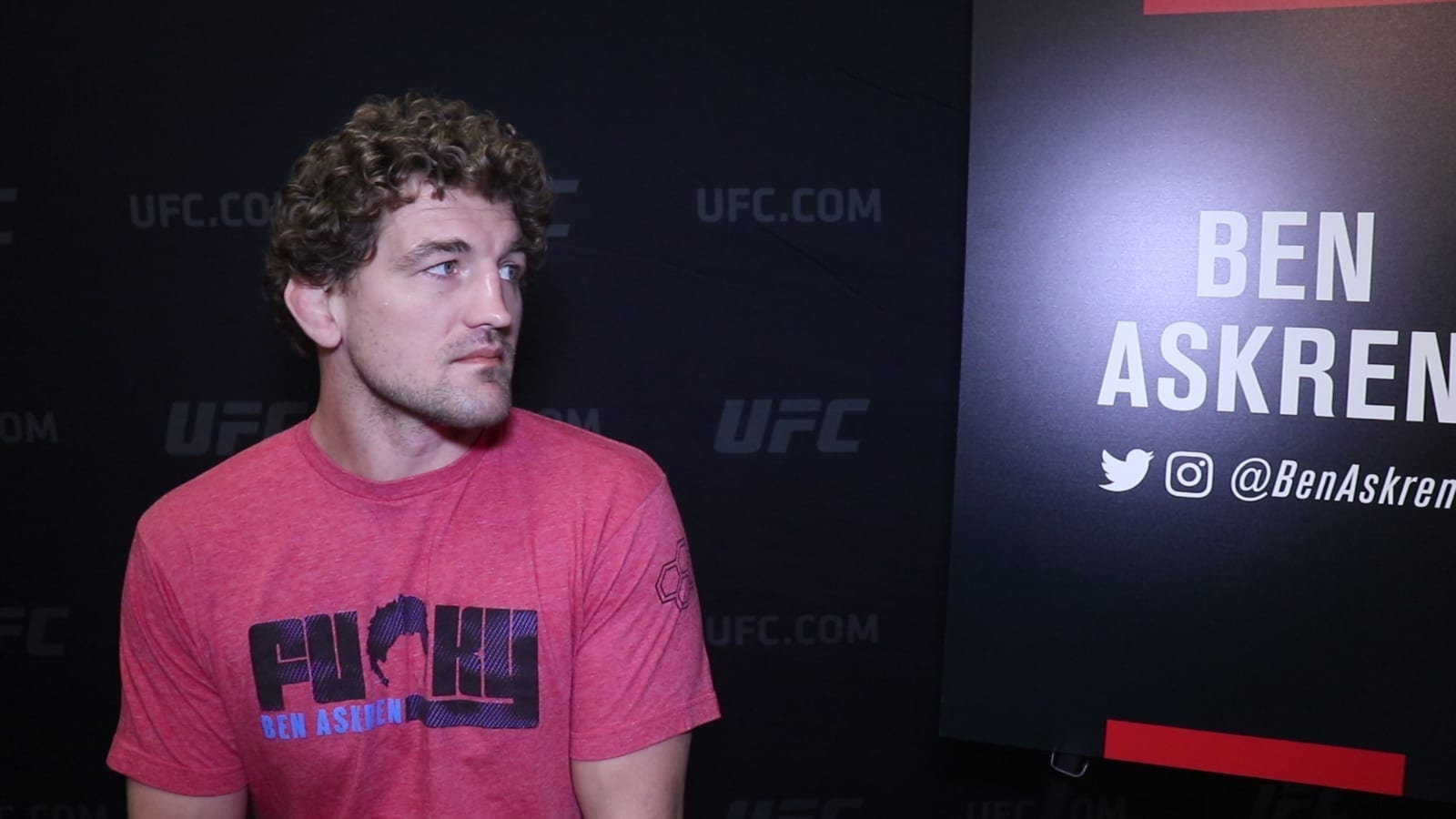 Ben Askren might not like Jorge Masvidal, but he's giving him credit for the stunning flying knee that ended their UFC 239 fight in just five seconds. He's also not holding a grudge for what some perceive as extra punches after the knockout blow.
Askren, who was given the complete all clear by hospital doctors on Saturday night, is well aware of Masvidal's negative feelings towards him — indeed, he feels similar towards Masvidal himself — and so any extra violence was somewhat expected.
"I antagonized the shit out of him," Askren said, speaking on the Ariel Helwani MMA Show. "That was on purpose. I was trying to first get him to accept the fight, second then make him mad. Like those extra punches, it's fine. It's probably what should be expected in a scenario like that."
The defeat marks the first of Askren's professional career. And, after years of talking trash, he's fully wiling to accept the large amount of mockery he's receiving online.
"I feel like I probably deserve it," Askren said. "I've been antagonizing people for almost a decade now, and it never came up on the end of the stick. Now, I'm not reading everything they're antagonizing me with. I'm just scrolling through it. I don't want to dwell on that. But fair enough. I always figured that when this point happened, I'd get lit up. I'm not paying attention to it, but I'm sure I'm getting lit up."
–
Comments
comments