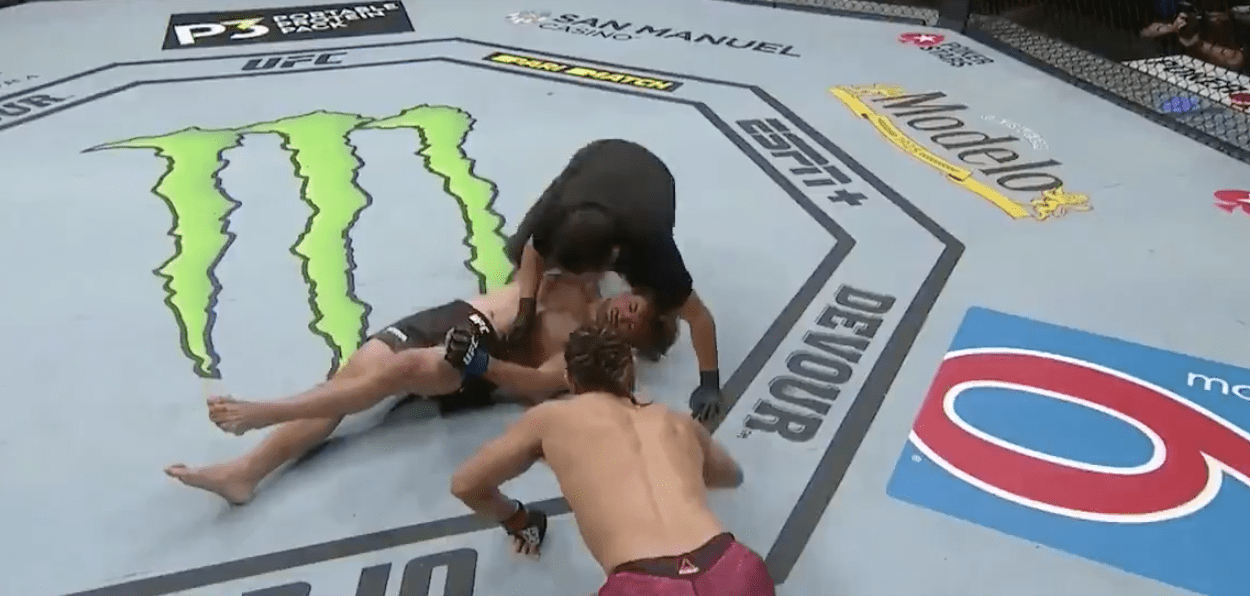 For more than 13 years Duane Ludwig was the only person on the planet who could claim to have ended a UFC fight in six seconds.
'Bang' is known to most fans nowadays as the ex-Team Alpha Male coach who became embroiled in on the sport's more soap opera-like narratives to emerge from the sport in recent years, being central as he was to T.J. Dillashaw's acrimonious exit from the Urijah Faber's Sacramento fight team. Long before that though, Ludwig competed with some of MMA's biggest names like B.J Penn, Dan Hardy, Takanori Gomi and Paul Daley (among others) but it was his fight with Jonathan Goulet at a January 2006 event in Las Vegas which created his own slice of history.
Ludwig defeated the Canadian figther by knockout in just six seconds, launching a new record into existence which survived until Jorge Masvidal's destruction of Ben Askren at UFC 239 last weekend. Masvidal's win was officially clocked at five seconds, though could easily have been quicker as Askren appeared 'out' from two seconds into the fight.
Nonetheless, Ludwig was impressed.
"It's how I assumed my record would be beat," he said to MMA Junkie. "Just like Kid Yamamoto when he did the jump knee years ago in four seconds. I thought if someone was ever to beat that record they would go right out and do a jump-flying knee and end the fight. It finally happened.
"For it to be Masvidal against such a high-level opponent for the title shot contention and all the stakes on the table, it was good that it was at this level of a fight rather than having it end by someone who hasn't put in as much time or effort in the game," Ludwig added. "It's nice to have it be someone who has a worthy resume like Jorge.
"He did an awesome job. Congrats to him. I was picking him for the win, and it was cool to see that. I like him personally and as a fighter, so it was very nice. Hopefully we'll see more in the future from Masvidal. I would like to see him get a title shot."
The next question is whether Masvidal's new record will *ever* be beaten? Only time will tell on that one.
–
Comments
comments