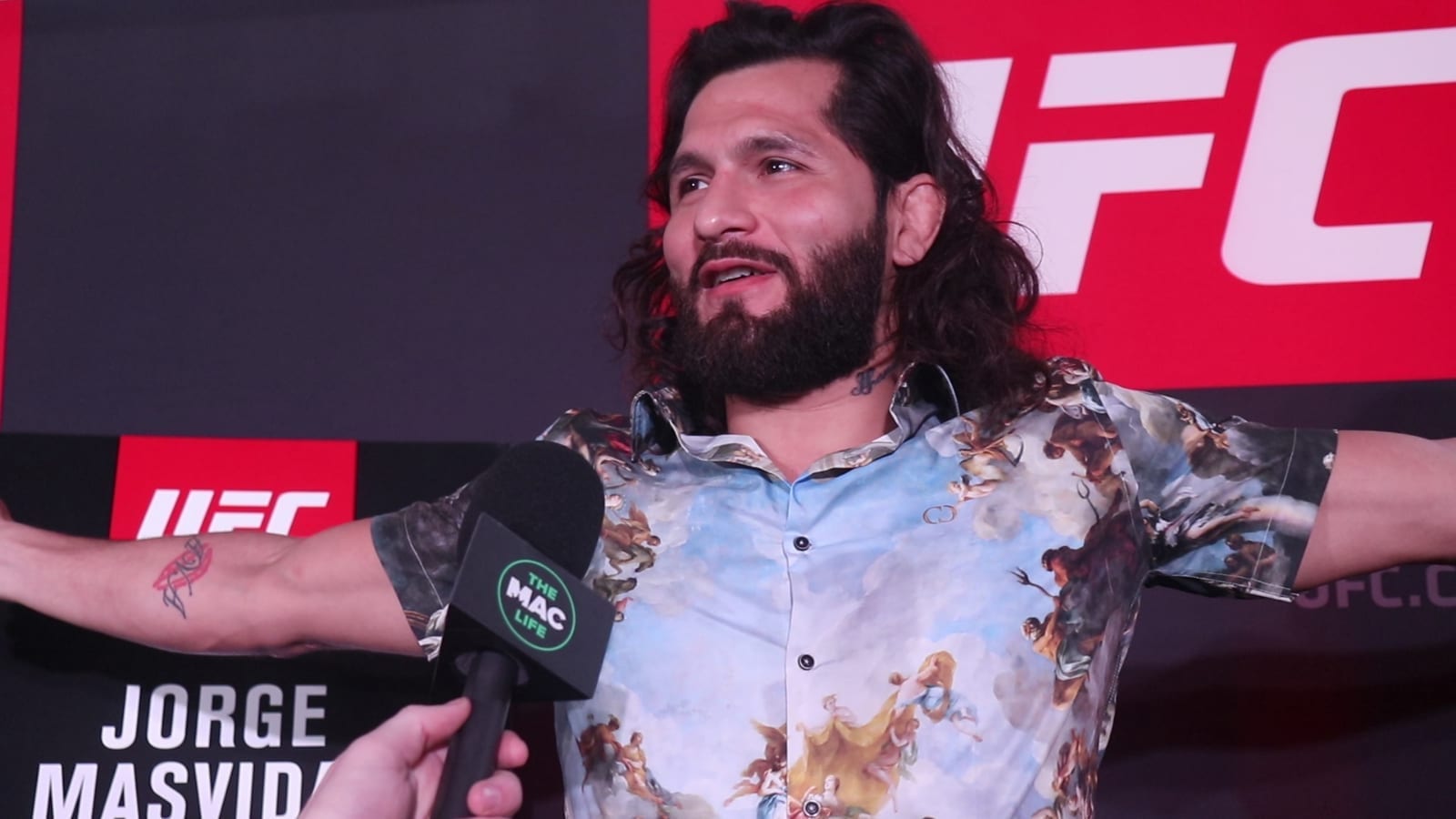 When Jorge Masvidal knocked Ben Askren out, he put a decisive stamp on a rivalry that had been brewing between the pair over the past few months. And, after weeks of talk from Askren, Masvidal made sure he enjoyed the moment, taunting Askren's prone body as he laid unconscious.
He's not sorry he did it.
"There's not too many people that I've disliked, I have over 50 pro fights, and he's one of them," Masvidal said, speaking at the post-fight press conference. "He talked about my manhood, talked about my culture, my ethnicity, where do we draw—Why do certain people get to do stuff online? So you can do anything, everything is cool before a fight, you're allowed to do and say whatever you want… talking about people's religions, wife, even kids, that's cool? But after a fight I'm not allowed to showboat and rub it in your face so you and guys like you can see it and be like, 'Maybe I don't talk so much shit because when I cross one of these real motherfuckers, they're going to make me pay for it. They're going to embarrass the shit out of me.'
"And it's not over for Ben either. He still has to deal with me. If I see him at Whole Foods, I'm a still slap that dude up, 'coz I don't like him."
Despite the harsh words, Masvidal maintains there was nothing personal he had against Askren, it was just a matter of dislike.
"It wasn't personal," Masvidal said. "I just don't like the dude, I knew how to get inside his head and that's it. It's nothing personal for me, it's just business. I'm here to get these checks, get paid, and make sure that I put enough money away for my kids to go university, so that belt is what's next. I'm glad I got to end that dude."
–
Comments
comments