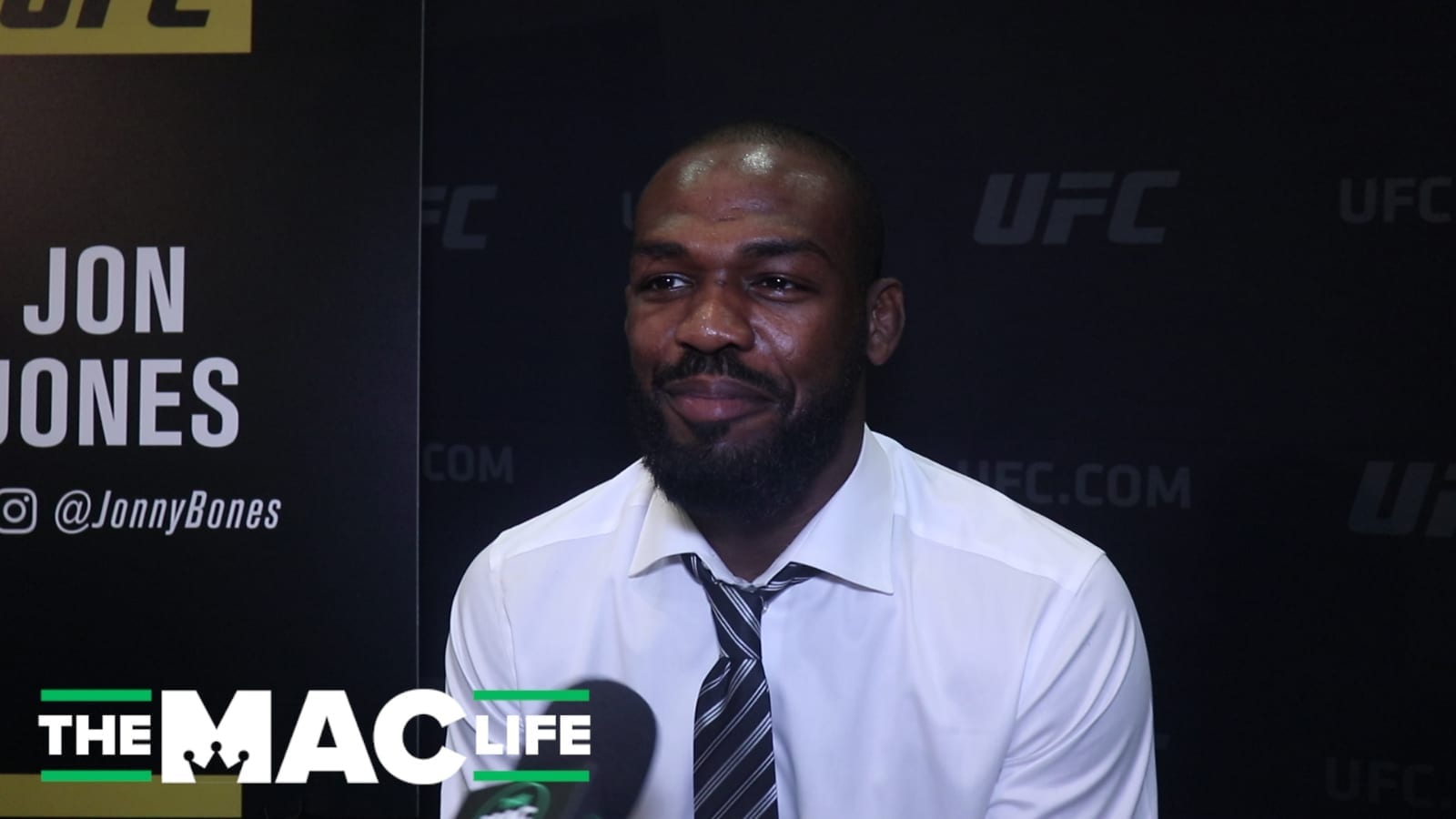 Jon Jones enjoys playing coy about his future goals, particularly when they relate to fighting rival Daniel Cormier, but following UFC 239, the UFC light heavyweight champion was adamant he'd be open to facing the winner of Cormier's bout with Stipe Miocic.
At the post-fight press conference, Jones was asked if he'd entertain moving up in weight to meet whomever would be the heavyweight champion following UFC 241 in August. His answer? As long as it's made worth his while.
"Absolutely," Jones said about being interested in the fights. "Me and Daniel, we're both speaking the same thing. It's gonna be a super fight and the only reason why it hasn't happened is because I think the UFC's scheduling.
"When the UFC's ready for the fight, they know they have two guys who are willing and able and they'll approach us. They'll say 'hey this is what you guys are going to get paid' and I'm sure me and Daniel will be happy.
"Absolutely I'd be willing to fight Stipe as well," Jones continued. "I would rather fight Daniel because I feel like I have his recipe but I'd fight Stipe, too."
–
Comments
comments