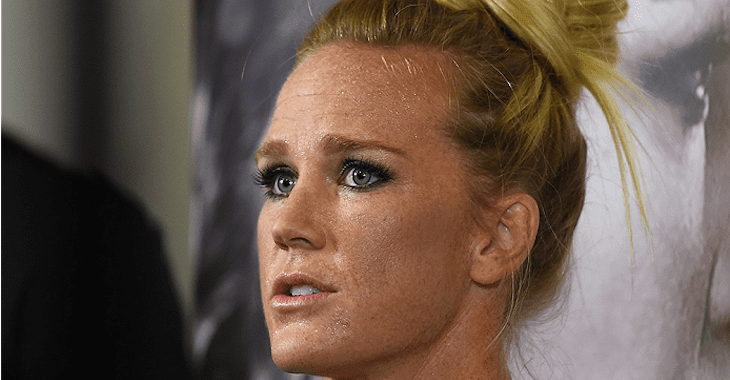 At UFC 239, both Luke Rockhold and Holly Holm fell victim to big knockouts, losing to Jan Blachowicz and Amanda Nunes respectively.
According to UFC president Dana White, it's about time both fighters considered making sure they don't get beaten in similar ways again by bringing an end to their fighting careers.
"I think Luke Rockhold should talk about hanging it up," White said, speaking at the UFC 239 post-fight press conference. "He broke his jaw tonight. So that's the second broken jaw. He's been knocked out viciously a few times here. Shin is all banged up. He had to skin graph and all kinds of stuff.
"He's had a good career. He's been a great fighter. I'd like to see him hang it up."
For Holm, walking away could seem a bit drastic considering she just fought for a world title, but in her bosses eyes, at her age it's worth at least the conversation about her next steps.
"Listen, I don't want to start going retirement crazy in here but she's had an amazing career," White said. "She is one of the sweetest human beings you can ever meet and if you follow her on Instagram, she trains like a beast. She's almost 40 years old and she's in ridiculous shape. The things that this woman can do physically with the rings and gymnastics and all that stuff is phenomenal.
"She's an incredible athlete, an incredible human being. I don't know. I think she needs to take a look at what's next for her."
Comments
comments