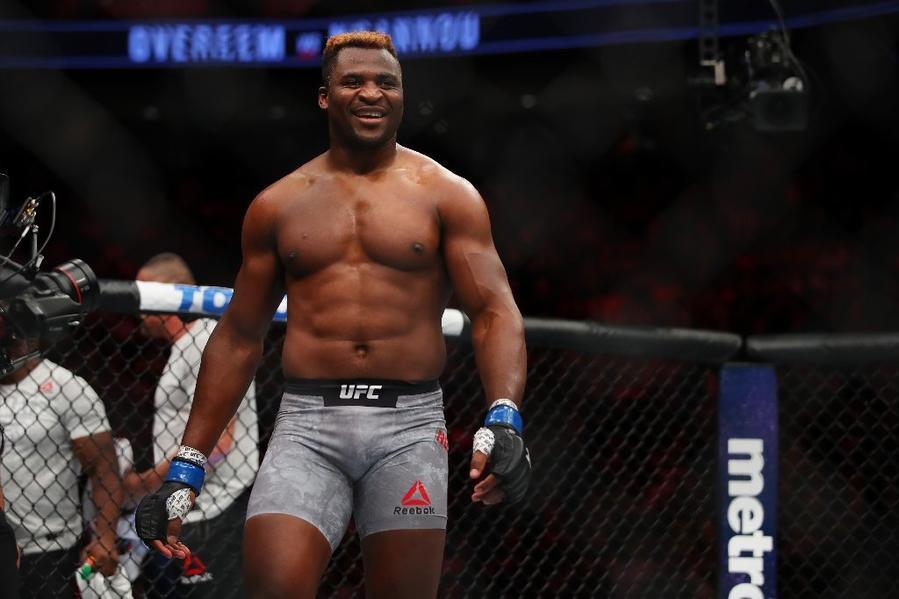 What's worse than being punched in the face by Francis Ngannou?
The answer to that one is pretty straightforward: being punched in the balls by Francis Ngannou.
Recently we brought you news that UFC heavyweight champion Ngannou will feature in a cameo in the upcoming Jackass 4 movie, where he unleashes his power on some poor unfortunate man's nether regions — and after hearing this news, Michael Bisping was about as confused as the rest of us.
"This is ludicrous. This is crazy," Bisping announced on his 'Believe You Me' podcast, as noted by MMA Fighting. "They're going to let Francis Ngannou punch them in the balls as hard as he can. Punch them in the nuts for Jackass 4. That's insane. There's just no way…. (That's like) a Toyota Prius going at a healthy pace.
"Your Uber driver takes his eye off the road for a split second and where does he hit you? Right in the balls. Listen, I don't know man. How much money would they have to pay you for Francis Ngannou to punch you in the balls as hard as he can? There's no way! There's no amount of money! That would explode a testicle!
"Francis Ngannou will pop your balls. They will explode like a balloon." Bisping predicted. "If he punches you with bare knuckles to the testicles, it's a bad day at the office. Simple as that.
"Your testicles are going to explode. They really are. They are not designed to withstand that impact. I don't know what's the hardest you've been hit in the balls, I don't know what mine is either but still, it's not that hard. It doesn't equate to a Francis Ngannou death punch but whatever it was, it god damn hurt."
Comments
comments