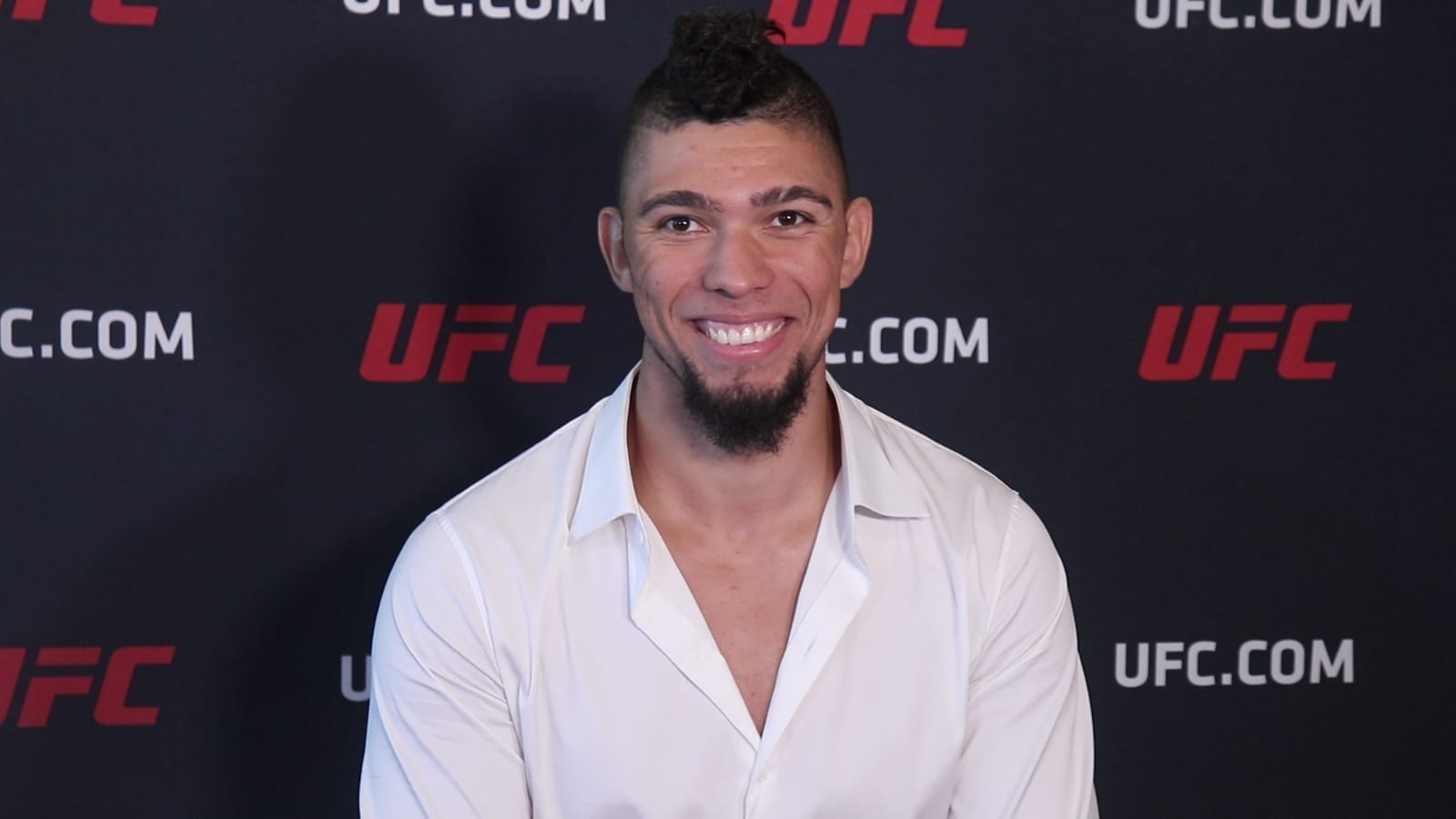 Johnny Walker has an opportunity to make a statement this weekend when he takes on Thiago Santos in his maiden UFC main event.
The Brazilian fighter has been training under the tutelage of John Kavanagh and others in SBG Ireland for much of the past two years and ahead of this weekend's clash with compatriot (and former title contender) Thiago Santos, Walker has spoken of the "hell" he has gone through in order to prime himself for combat.
"I was in hell in this camp in training," said Walker to Ariel Helwani on the MMA Hour. "They were really bringing me to hell. I hope Thiago brings me to hell, because I want to feel at home. Because hell was my home. I've been there many times and I want him [to take me] out of my comfort zone. If he brings me there, I'm going to be [saying], 'Thank you, my friend,' because I am ready for this, because I need it.
View this post on Instagram
"I trained so hard and I'm really ready for this, so I don't want to finish the fight so quickly. I hope I can show a really good show for the people, show my heart, my technique and everything. … I hope we can do a really great show and [have] the Fight of the Night, maybe a Fight of the Year."
Walker added that he wanted the feeling of "blood in [his] mouth" during the fight as he looks to serve notice on the rest of the light heavyweight division that his time has come to make a run at the title.
And speaking of the champ, Walker says that he isn't overly-impressed by Jan Blachowicz.
"Jan, he's tough, he's good, he's the champion — but I can beat him, 100 percent," Walker stated. "He's not really skillful. He's strong, he's tough. I respect him. He's the champion, right? He beat Adesanya, he kept the belt, he's doing great. But I can do better."
Comments
comments