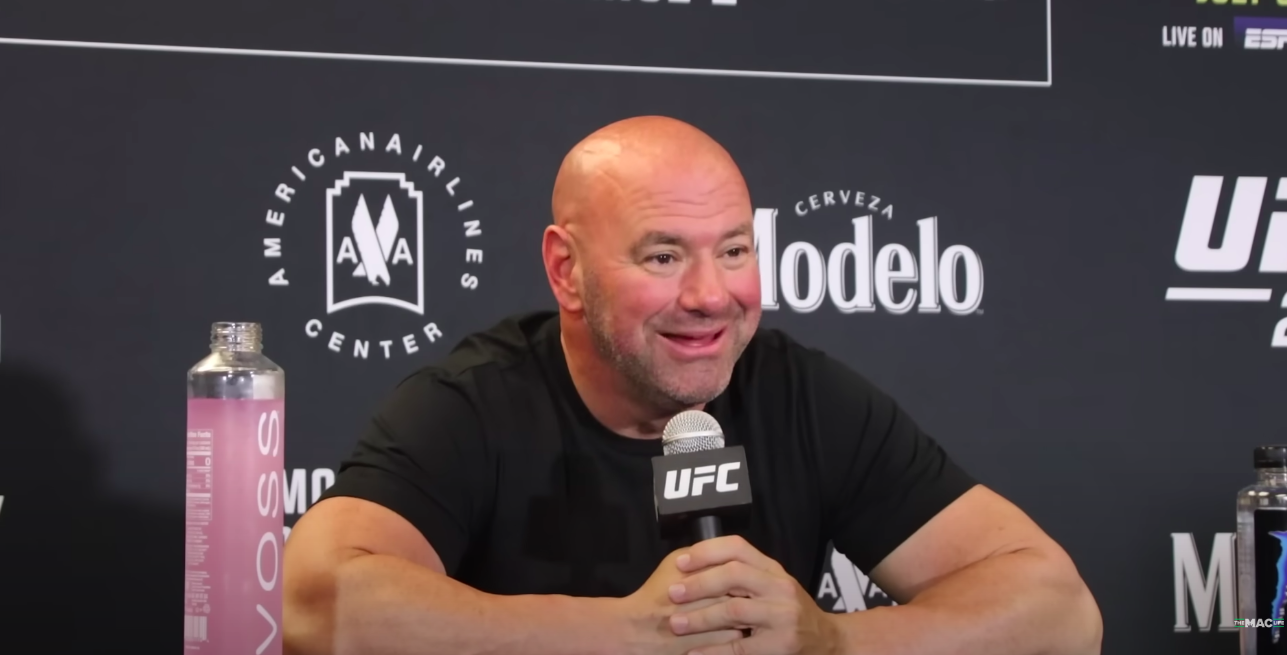 Dana White and Jake Paul don't particularly see eye-to-eye, so it shouldn't really come as much of a surprise that White took something of a victory tour after the cancellation of Paul's fight with Hasim Rahman Jr just a week out from the contest scheduled for Madison Square Garden.
Paul announced online that he was shelving the contest due to a weight disparity between he and Rahman Jr — something which Rahman vigorously disputed online, saying that this was being used as an excuse by Paul and his team, Most Valuable Promotions, to get out of the fight.
And speaking to the media, including TheMacLife in Dallas on Saturday night, Dana White wasn't buying the listed excuse either, and said that the real reason was down to very poor ticket sales.
"I think they sold under a million dollars in tickets, and it costs $500,000 to turn the f*cking lights on at MSG," said White. "That's what I think. Not to mention hotel rooms in New York and transportation and everything else is very expensive."
However, White then struck a conciliatory tone: "I'm not going to sit up here and be happy or gloat that their fight fell out. Both those guys I'm sure put in a lot of hard work and a lot of training to get ready for this fight, spent money to get ready for this fight."
White also reserved a shot for MVP's Nakisa Bidarian, a key business partner of Paul who previously served as Chief Financial Officer at the UFC.
"I will say this, just because you were an accountant here doesn't mean you know what the f*** goes on here," said White. "I think that Jake Paul probably needs to get some different people around him. If he's going to stay in the sport, he needs to be with guys that really know how to put on fights."
Comments
comments