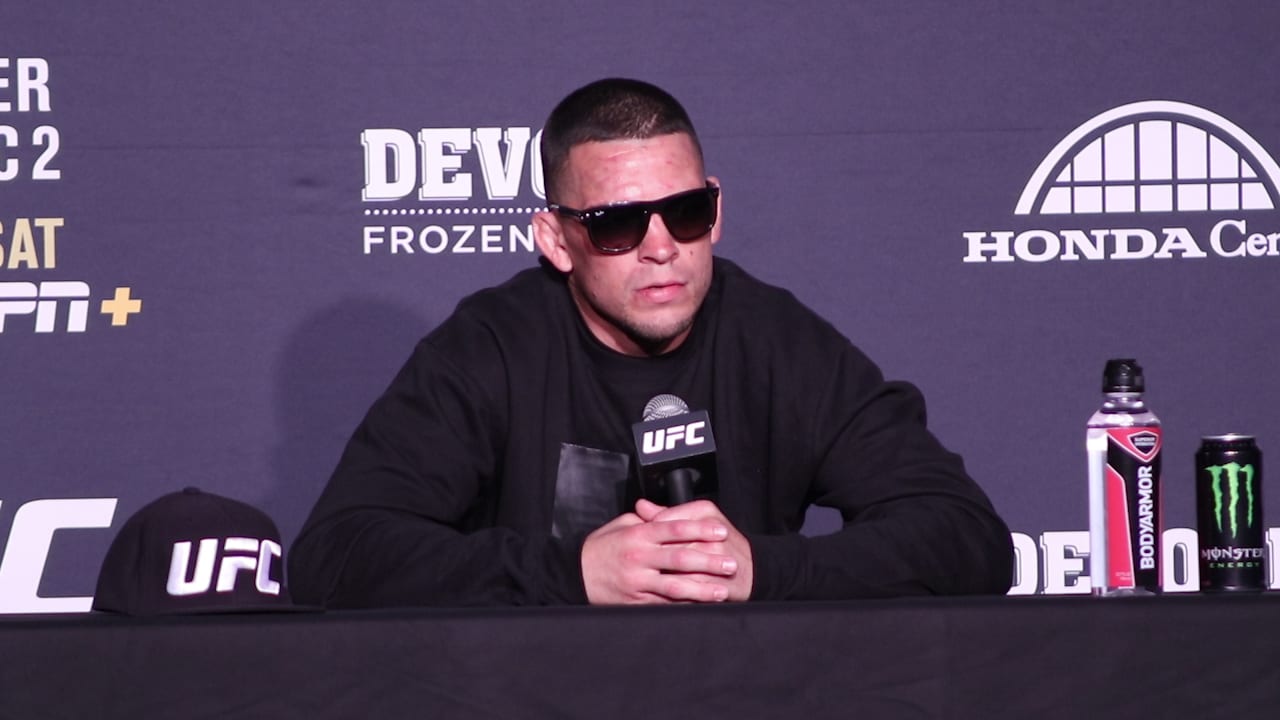 The ongoing fighter pay debate in the UFC is old news as far as Nate Diaz is concerned.
The UFC welterweight, who returns to action this weekend against Leon Edwards, says that the UFC roster should have listened to him several years ago when he was complaining about the compensation offered to high level UFC fighters by the organisation — and comes amid renewed calls to increase the fighter pay packets after Logan Paul reportedly earned around $20 million for his exhibition boxing match with Floyd Mayweather last weekend.
Several fighters have taken to social media to announce their dissatisfaction with their payments, with Francis Ngannou and Paulo Costa being the latest. Jon Jones has also been embroiled in a dispute with the UFC which has put on ice any plans for Jones to challenge for the UFC heavyweight title in his first bout in his new weight class.
And Diaz had his say on the matter when speaking to Yahoo Sports' Kevin Iole.
"What is he doing wrong? What is Francis Ngannou doing wrong?" Diaz asked. "I've been doing more right than all these motherf*ckrs for years and years. They should've been spitting all that 'I need money' shit a long time ago like I was.
"I was never no champion, and I was saying 'F—k you, drop me, let me get some f—ng money cracking.' And what happened? My stock just raised, anyway, and nobody was jumping on it. Now, they're like, 'What are we doing wrong?' I'm like, 'You should've listened to your daddy years ago, motherf*ckrs.' All of you. The whole roster.
"Everybody's rookies, though. So that's what you got going. Probably you're not getting no bag because of how bad you've been slacking it."
Diaz's highly anticipated comeback to the cage will happen at this weekend's UFC 263 where he will fight England's surging Leon Edwards in the first five-round non-title, non-main event fight in the company's history.
Comments
comments