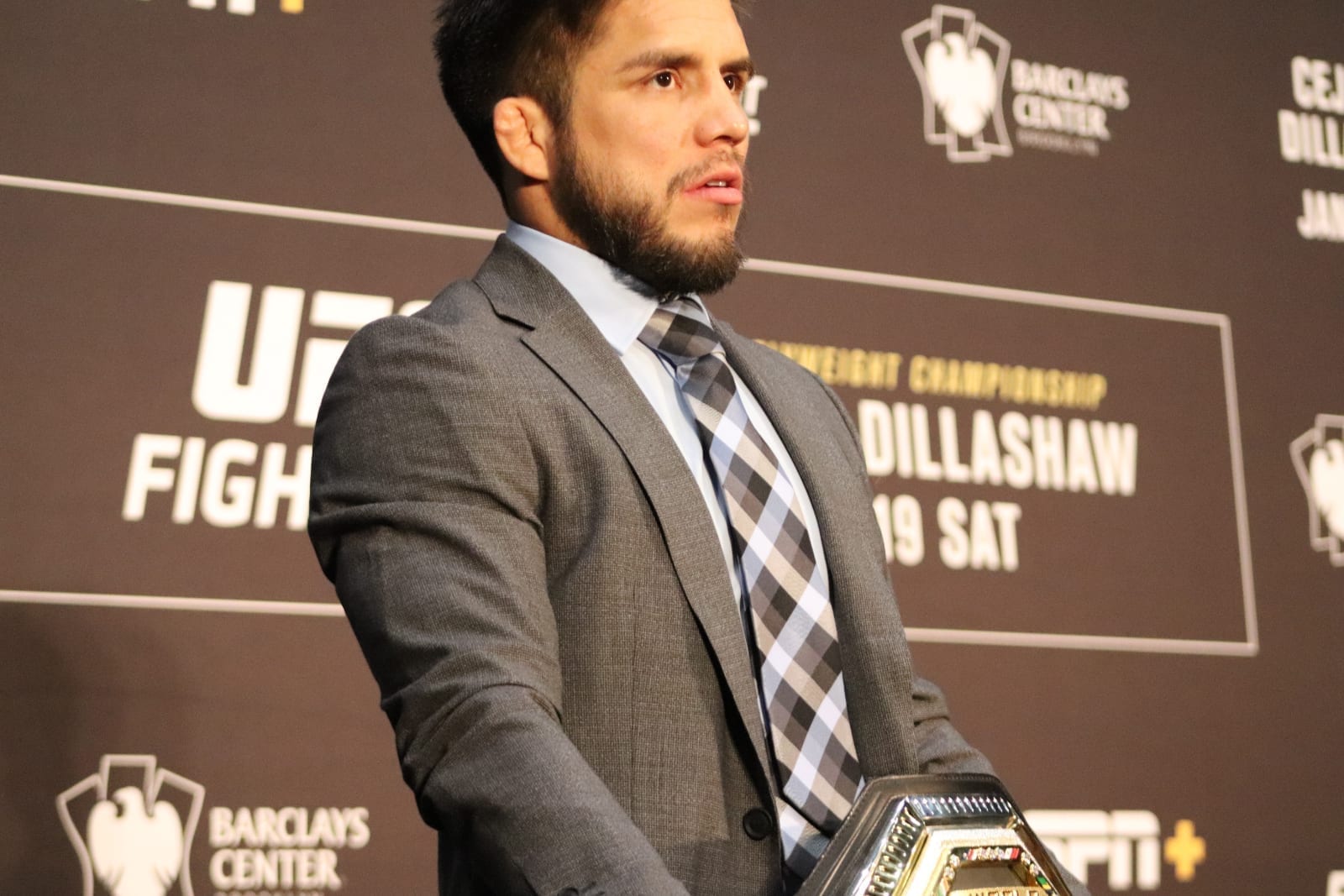 Henry Cejudo's decision to retire from mixed martial arts after defending the UFC bantamweight title against Dominick Cruz in May took almost everyone by surprise, but it may not be the last time that the 'Triple C' will have thrown a punch in anger in the cage.
According to his coach, Eric Albarracin, Cejudo would contemplate a return if he was offered a featherweight world title opportunity against Australian fighter Alexander Volkanovski in a bid to become the sport's first-ever three division champion. However, it remains unclear if the possibility of a potential Cejudo return is tied to Volkanovski specifically or if he would also fight Max Holloway in the event that Hawaiian regain the 145-pound championship at UFC 251.
"There's really only one fighter that will bring him back and that's Volkanovski," Albarracin told MMA Junkie. "That's about him doing something that has never ever been done. He's already done being 'Triple C' with the Olympic title and two UFC titles.
"Nobody is ever going to get that especially the men's, but there are champ-champs – he's the fourth or fifth champ-champ in the history but there's never been a triple UFC champ in MMA or Bellator."
Cejudo has insisted in interviews, including a very candid one with Joe Rogan, that he is indeed finished with the sport so it remains unclear if his coach's words have any substance behind them but with Cejduo being as vocal on social media as he is, we don't expect he'd be capable of remaining tight-lipped for too long should Volkanovski defend his title on 'Fight Island' later this month.
Comments
comments