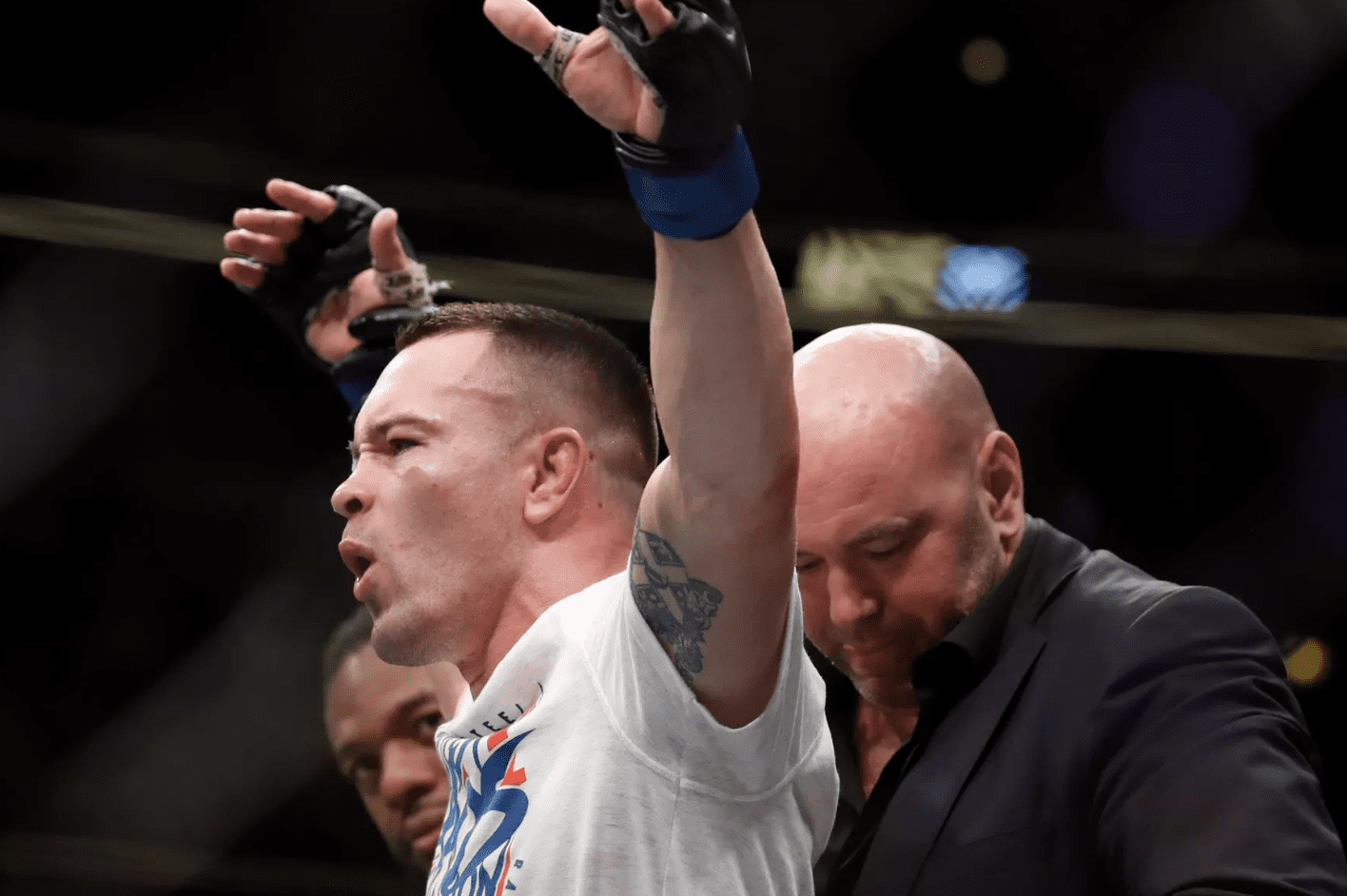 Even though he may have some competition in the running for Donald Trump's favourite fighter, Colby Covington expects a return to 1600 Pennsylvania Avenue after this weekend's welterweight title showdown against Kamaru Usman.
Covington has enjoyed what appears to be a close relationship with the Trump family since he has embraced his controversial personality which, he says, was crucial to him keeping his employ with the Ultimate Fighting Championship. Covington has already been granted an audience with the president in the Oval Office, while the president's sons Donald Jr. and Eric, are self-confessed fans and even supported Covington from cageside during his August win against Robbie Lawler.
And after the win that he expects in this weekend's UFC 245 main event in Las Vegas, Covington says he is going to bring the undisputed gold back to the White House to present it to the US head of state.
"There's no way I don't bring this world title back to them in the Oval Office," Covington said on UFC Embedded. "Trump, I've got a new belt for you. I'm bringing it to 1600 Pennsylvania Avenue. I ain't gonna let you down."
Covington is one of the more controversial mouthpieces in the sport and has received significant heat from fighters and fans alike due to his brash personality, as well as his association with the deeply unpopular (in some parts of the world, at least) Trump family.
15-1 in his professional career, Covington has tasted defeat just once in the UFC when he was submitted by Warrley Alves four years ago but his run to title contention has been made with impressive recent wins against Demian Maia, Rafael Dos Anjos and Lawler.
Champion Usman, meanwhile, dethroned Tyron Woodley for the title belt last March to also take his record to 15-1 overall and a perfect 10-0 in the UFC. His sole defeat came early in his career when he was submitted in just his second professional bout.
Comments
comments