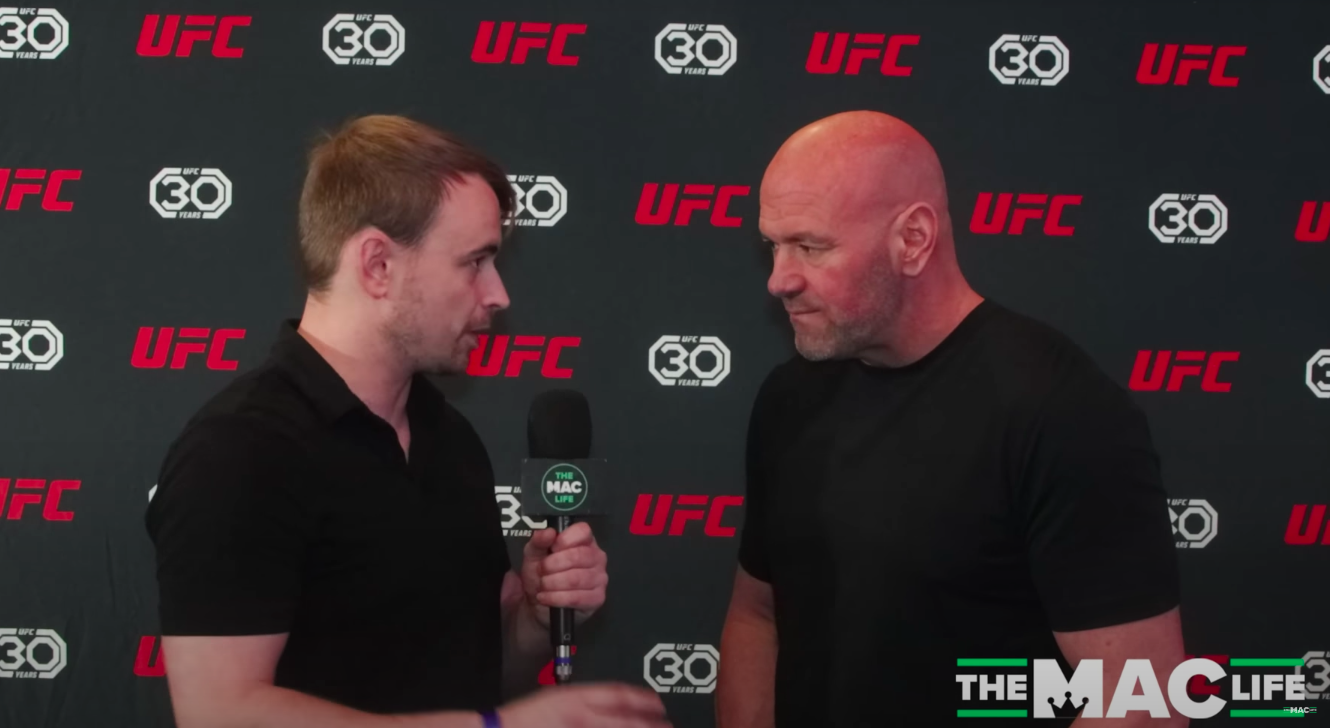 The 31st season of the UFC's long-running reality series 'The Ultimate Fighter' gets its broadcast debut on ESPN on Tuesday evening in the United States and Dana White says that while there was a level of mutual respect between coaches Conor McGregor and Michael Chandler throughout the filming process, it wasn't all plain sailing.
"It was good, it was smooth," White said exclusively to The Mac Life of the show, which was filmed earlier this year in Las Vegas. "While they're going to fight each other, and there's this tension,  there's also a level of respect between those two, which makes filming a lot easier."
Video footage promoting the airing of the show has shown, though, that there are a few moments of conflict between the two rival coaches, who are due to fight in what is expected to be the year's biggest combat sports pay-per-view event.
"There were a few [incidents]," White explained. "It happens because the thing that makes The Ultimate Fighter so great is that it's a pressure cooker; not just for the athletes that are competing on the show but also for the coaches because there's reputations on the line, you want your guys to win. The coaches become very invested in their guys."
A date for the fight between McGregor and Chandler is expected to be announced during the airing of the show in what will be McGregor's first action in the cage since suffering a serious leg injury a couple of summers ago. But when they do both make the walk, White is anticipating a ferocious showdown.
"When you take Conor's layoff with the injury that he recovered from, trying to get back on top, and Chandler and how tough and durable he is, and how the guy never quits and just keeps coming," he said. "Both guys have the ability to knock people out with one punch. The wrestling factor. All those questions are what makes this fight so fun."
Comments
comments