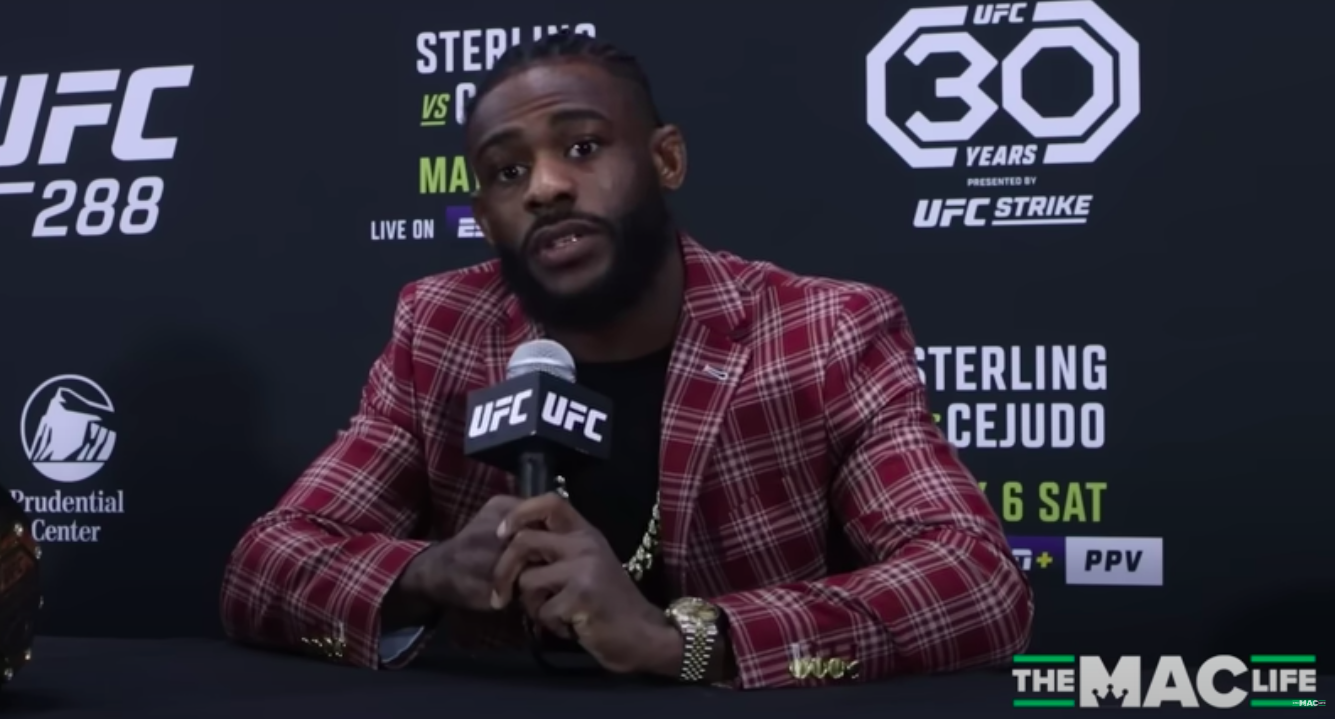 In advance of what is expected to be his next, and possibly final defence of the UFC bantamweight championship before a rumoured move to 144-pounds, Aljamain Sterling says that Sean O'Malley is little more than a knock-off Conor McGregor. 
New Yorker Sterling is scheduled to take on O'Malley in his next bout in August after scoring his third successive title defence at bantamweight when he outpointed Henry Cejudo in New Jersey earlier this month, in what was his third win in a row against former champions of the weight class (Yan, Dillashaw).
But while he sees O'Malley as someone that the UFC is putting their promotional might behind, Sterling doesn't see the same type of x-factor in him as was evident in Conor McGregor, and he says that this will become clear in the cage when the two face off later this year.
"I do think that the UFC does want [O'Malley to win the title]," Sterling said on his YouTube channel, as noted by MMA Junkie, noting recent comments made by O'Malley's trainer, Tim Welch, in which he expressed the same point.
"But then [Welch] started going into his reasonings of why and started calling [O'Malley] like this knockout artist — and not saying he never knocked anybody out, but it's just very different now that he's swimming with the big boys in the deep end. We just haven't quite seen this magic knockout wannabe knock-off McGregor — that was like the trajectory that he was on. But for some reason, it's just like people just don't got the formula or the juice to be Conor."
Sterling, though, does admit that O'Malley has a very diverse skillset which can cause problems but suggests that the will be exposed at the highest level of the sport.
"Anytime this man has stepped in there with a shark in the deep end, he's been chewed up, for the most part, every single time," Sterling said. "Maybe not say chewed up — 'Chito' (Vera), he got flatlined. You ever see a domino, how you just topple it over and just falls? That was him."
Comments
comments