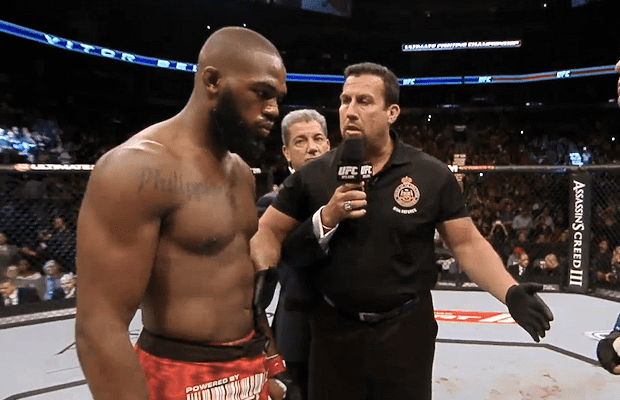 Jon Jones' next move remains unclear but in a sequence of since-deleted tweets, the former longtime light heavyweight champion appears to suggest that it's Francis Ngannou or nothing for his next fight.
Jones' decision to vacate his 205-pound title last year led to intense speculation, propped up by both Jones and Dana White, that he would be first up to challenge the new heavyweight standard-bearer Francis Ngannou — but those talks hit a brick wall due to a pay dispute between Jones and the people who control the UFC's pursestrings.
White claimed that Jones was looking for as much as $30 million to fight Ngannou, a claim Jones denies, and has since said that Derrick Lewis will be Ngannou's first title defence at some point later this year.
But what of Jones? White recently indicated that Stipe Miocic would be an ideal opponent for Jones' heavyweight bow but in a sequence of now-deleted messages, Jones indicated that he's not up for that proposal.
"Don't get excited people, I'm not fighting Stipe," he wrote in one, before following up with: "I'm not here to fight Stipe but I will defend my belt against him no problem. I'm looking for the biggest draw and I'm willing to wait. 33 years old in better athlete right now than I've ever been before.. I'm just going to keep training my ass off.
"I'm sick of hearing the same shit, you're not a big enough star, you don't bring in enough paper view. I'm ready to fight fights that will bring in the pay-per-view. The world wants to see some black on black crime right now and I'm ready to give it to them."
There is little denying that the Jones-Ngannou fight would be a blockbuster one. Ngannou is heralded as the hardest-punching fighter in UFC heavyweight history, while Jones remains without a clear defeat in his entire UFC tenure which expands well over a decade.
It seems, though, that there is a wide gap between the two parties — so fans may well have to get used to the idea of Jon Jones' hiatus from the cage extending quite a bit longer.
Comments
comments