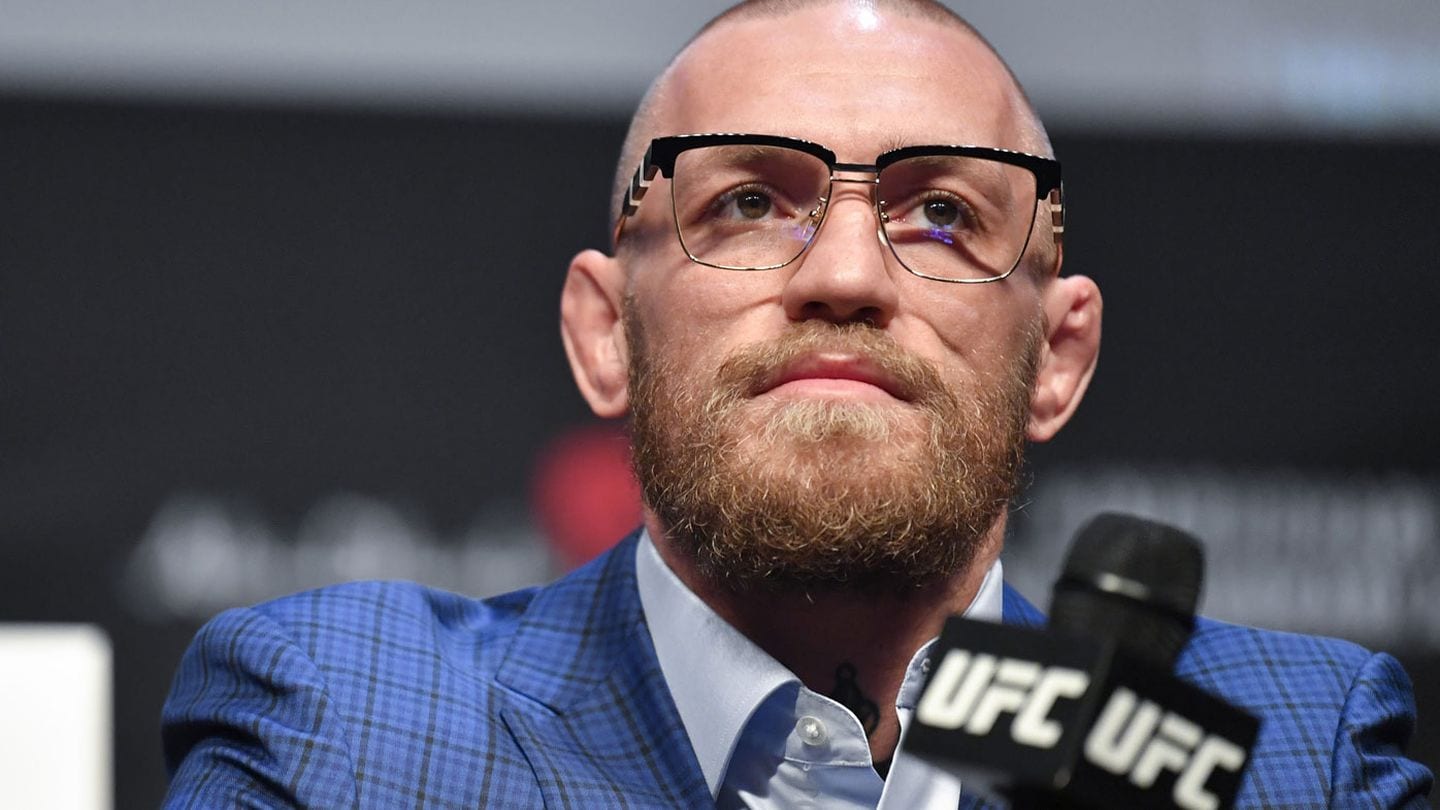 Conor McGregor has been named the highest-paid athlete by Forbes for the past year.
The Irishman, the most financially successful athlete ever seen in mixed martial arts, has now beaten out names such as Lionel Messi, Cristiano Ronaldo and Lebron James to take top spot in a list he's made no bones about wanting to climb.
This year, Forbes estimates McGregor's earnings at $180 million, most of which came from McGregor's work outside his sport rather than in — a feat matched only by Tiger Woods and Roger Federer. The three men are the only athletes to earn more than $70 million 'off the field' in a single year while still actively competing. It also notes the sensational windfall came despite the global pandemic, which of course saw many challenges for businesses to overcome.
When considering his endorsements, McGregor has made $158 million outside of the Octagon over the last 12 months.
McGregor, of course, recently saw a boom to his fortune with a sale of his Proper 12 Whiskey, which saw Proximo Spirits acquiring a majority stake in the Irishman's whiskey in a deal worth upwards of $600 million. It's worth noting McGregor is set to remain involved as an owner and the face of the brand, and the agreement is considered a re-evaluation of the previous arrangement.
"Proper Twelve is my baby for life! I'm only warming up the barrels here!" McGregor told The Mac Life shortly after the sale. "What I have in store for you all will not only take Proper Twelve to the absolute pinnacle of Irish whiskey, but of all spirits!"
It's McGregor's second appearance in the Forbes top ten, and his first at number one — a position he's long sought after.
While it's perhaps McGregor's most successful year in terms of business, it's clear the superstar intends to push on, recently noting he was interested in purchasing a football club, and with a blockbuster trilogy fight with Dustin Poirier already on the cards for this July.
Comments
comments