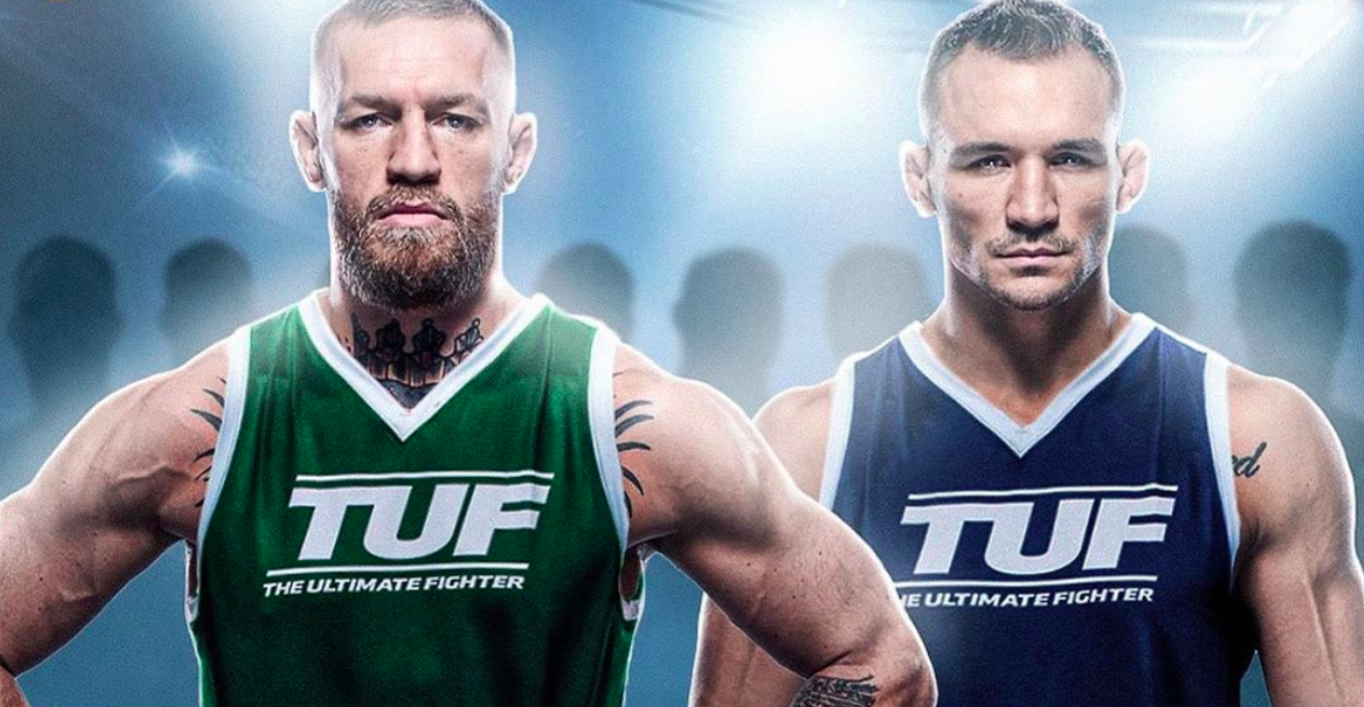 The list of lightweight and bantamweight fighters who will do battle to be crowned as the UFC's latest 'The Ultimate Fighter' winners have been revealed — and there are a few names you might recognise.
Conor McGregor and Michael Chandler both currently in Las Vegas where they are serving as coaches for the upcoming 31st season of the UFC's long-running reality series, ahead of what is expected to be the year's most watched pay-per-view bout later this year. McGregor is coaching his second stint on the show, after previously doing the same in the summer of 2015 opposite Urijah Faber in the days after he won his first UFC title if a featherweight fight against Chad Mendes at UFC 189.
This year's cast features competitors in the bantamweight and lightweight divisions, and includes former TUF winner Brad Katona, who trains at SBG, as well as Ireland's unbeaten lightweight Lee Hammond, who has been a longtime training partner of McGregor.
See below for the full list.
Bantamweight, 135-pounds
Mando Gutierrez (8-2)
Trevor Wells (8-3)
Carlos Vera (12-3)
Rico DiSciullo (11-2)
Cody Gibson (19-8)
Timur Valiev (18-3)
Hunter Azure (10-3)
Brad Katona (12-2)
Lightweight, 155-pounds
Landon Quiñones (7-1-1)
Aaron McKenzie (11-2-1)
Nate Jennerman (16-5)
Lee Hammond (5-0)
Austin Hubbard (15-6)
Roosevelt Roberts (12-3)
Kurt Holobaugh (19-7)
Jason Knight (22-7)
The 31st season of 'The Ultimate Fighter' debuts on May 30, with new episodes airing weekly each Tuesday.
Comments
comments