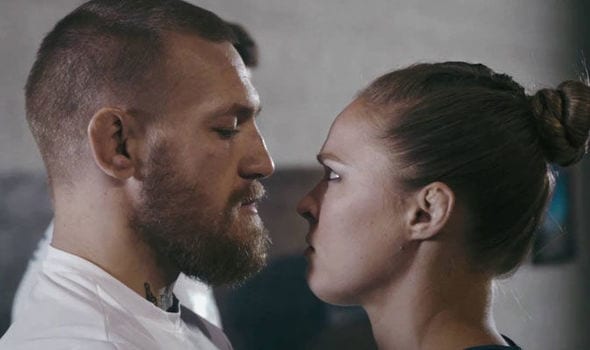 Much like Conor McGregor, Ronda Rousey saw pretty much everything that can occur in the Octagon throughout her record-breaking UFC career but even after the premature conclusion to last weekend's UFC 264 main event, Rousey was impressed with the Notorious Dubliner.
Much like Anderson Silva and more recently Chris Weidman before him, McGregor suffered an eye-watering injury to his left leg in the final moments of the first round last Saturday night. This brought an immediate conclusion to what was a red host main event fight, but even as McGregor remain seated against the cage due to his leg injury Rousey says she was impressed by what she saw.
Thank you for the message Ronda!
I appreciate it greatly ❤️ https://t.co/850LvnJFPn

— Conor McGregor (@TheNotoriousMMA) July 12, 2021
"I'm amazed that as soon as you hit the ground you were already promoting the next fight @TheNotoriousMMA – I def wouldn't have had the mind to do that. The other fighters, @ufc and media are lucky to have you," wrote the former UFC women's bantamweight champion.
"Thank you for the message Ronda! I appreciate it greatly," McGregor responded.
McGregor has since provided an update on social media, saying that he is out of surgery and expects to be on crutches for a period of around six weeks before he begins to get the show back on the road and back into the training room.
Comments
comments