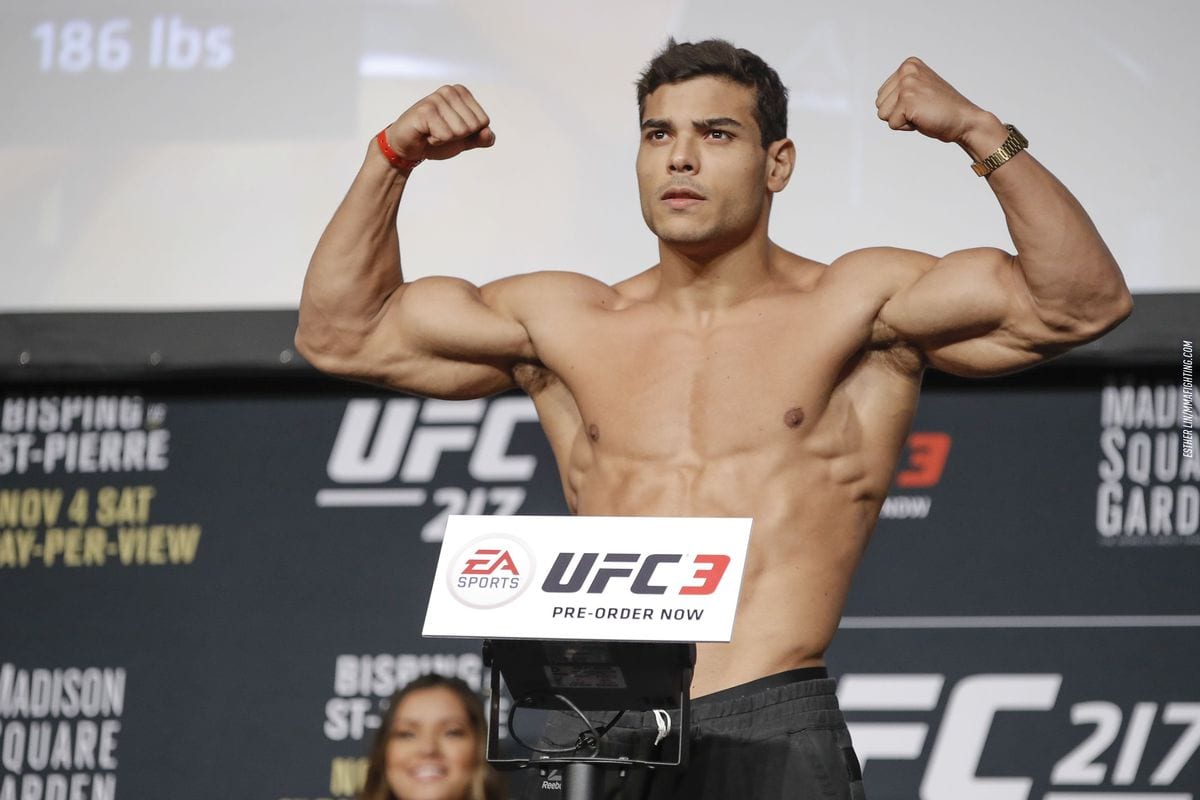 Paulo Costa says he knows what he's worth and he's going to make sure the UFC pay up if he is to ink a new deal with the organisation.
Costa is due to face Robert Whittaker in a pivotal middleweight contest in Australia in February but the Brazilian former title challenger says that the fight, which has already been heavily promoted, won't happen unless the UFC opens their checkbook.
"The time for fighting for free has gone," Costa told Submission Radio, as noted by MMA Fighting. "I love MMA, but I cannot just fight for the love. I have bills to pay."
Costa, who has one fight remaining on his agreement, added that he has been on the same UFC deal since 2017 and that he expected to be offered an improved contract following a recent meeting with UFC chief Hunter Campbell, but that nothing has been forthcoming since then.
"I have got this same payment since 2017," Costa said. "So, it's crazy. And I have fought the top-five guys and I get money as a beginner. So, [Campbell] agreed. He said, yeah, it's totally out of date, we need to update this. But after that they announced that fight against Robert. But I didn't see any contract in my mail, on my table. I have nothing yet. I'm just waiting for Hunter to make his offer. Because he said, OK, we'll make another offer and you see what you think about it."
And he made clear that if the UFC want the Whittaker fight to happen, they know what they have to do.
"This fight is one of my favorite fights that I wanted to make," he said. "Because I appreciate the fighter that Robert is. He's very good. Since I saw him fight, I thought, I want to fight this guy because he's savage, you know, he puts a lot of desire in his fights. So, it should be a great fight, and I'd I love to make that fight. It's one of my favorite fights to make, of course.
"But I don't have any deal to do this fight. This is the bad part. I want to do this fight, but I don't have a deal. UFC didn't send me nothing. No contract, no offer yet. It's a weird situation. I don't know what's going on with the UFC. Because you guys know, the UFC used to publish some fights when the fight is close, when the deal is on. But it's not in this case. They asked me about Robert, if I should fight him. I said, 'Yes, of course, it'll be a pleasure to fight him.' But they didn't send any offer to fight him yet."
Comments
comments