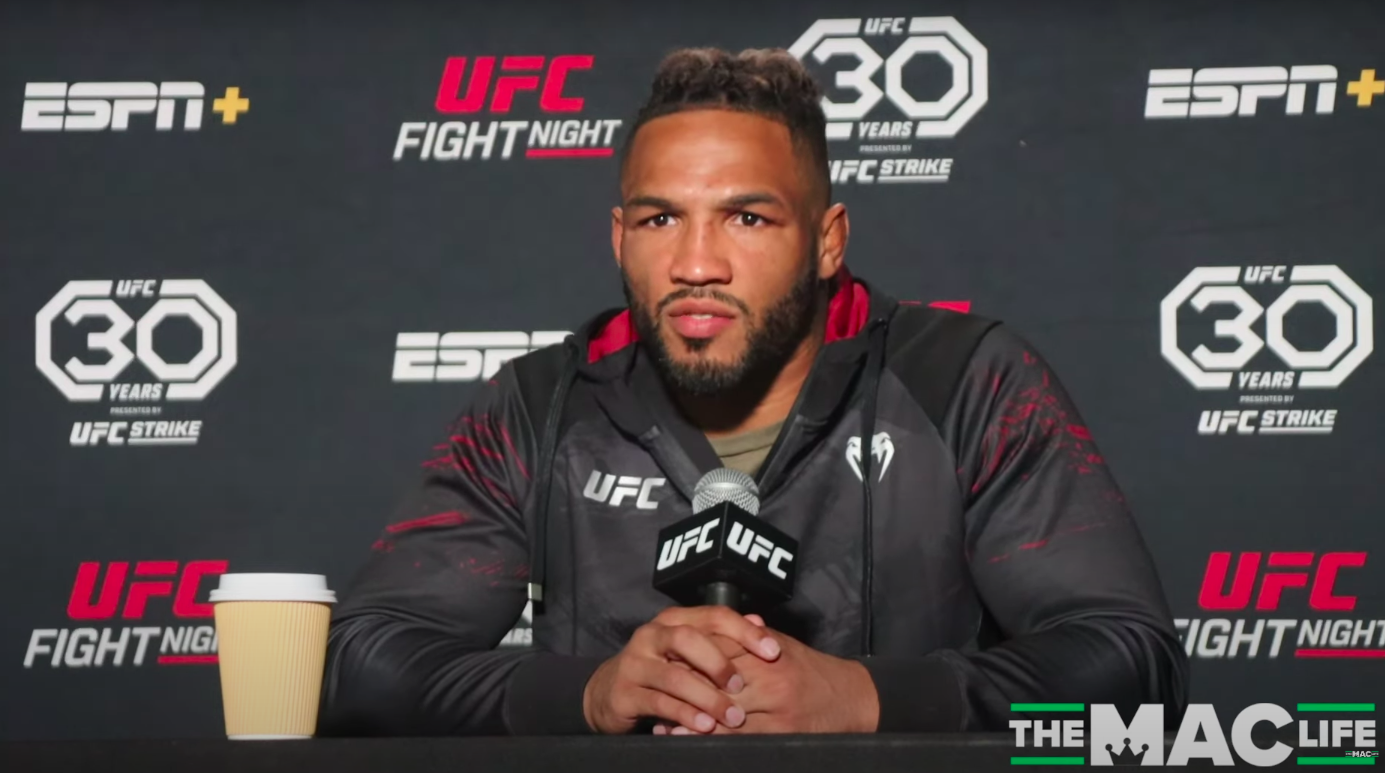 Kevin Lee is in buoyant form ahead of his first fight in a UFC cage in nearly two years — but he wishes it was in front of a few more eyeballs.
Lee will take on the 20-1 Russian Rinat Fakhretdinov this weekend in the UFC's custom-built facility in Las Vegas, the same location as his most recent fight for the promotion in 2021. In fact, that last time he fought in front of fans as part of a UFC card was against Charles Oliveira in March 2020 before the height of the Covid-19 pandemic.
And with the pandemic having passed, for all intents and purposes, Lee said to the media in Las Vegas on Wednesday that he doesn't know why the UFC is persisting with holding fight cards at the Apex.
"I'm not gonna lie…I wish it was in front of more fans," Lee said to reporters, including The Mac Life. "I don't know how many people are gonna be at APEX, but it's kind of stupid. I don't know what we're doing. You know what I mean?
"The pandemic [is] over . I don't know if people got the message or, you know, if they sent out the telegram, but the pandemic is over. I don't know what we're still doing here. I get that there's money to be had, but it's kind of stupid," Lee continued. "It's a different energy when it's thousands and thousands of people screaming. It's a different level of feeling. It's why when I want the Charles Oliveira fight again, it's a different feeling."
But Lee, who is still just 30-years-old, is focused on scoring his first win for the promotion since late 2019 — regardless of who, or how many, is watching.
"I wish [a full crowd] was happening, but I'm gonna make do with what I do, and I'm going go out there on Saturday in front of the 200, 300 rich-ass motherf*ckers that wanna see me bleed, and we gonna get it in."
Comments
comments