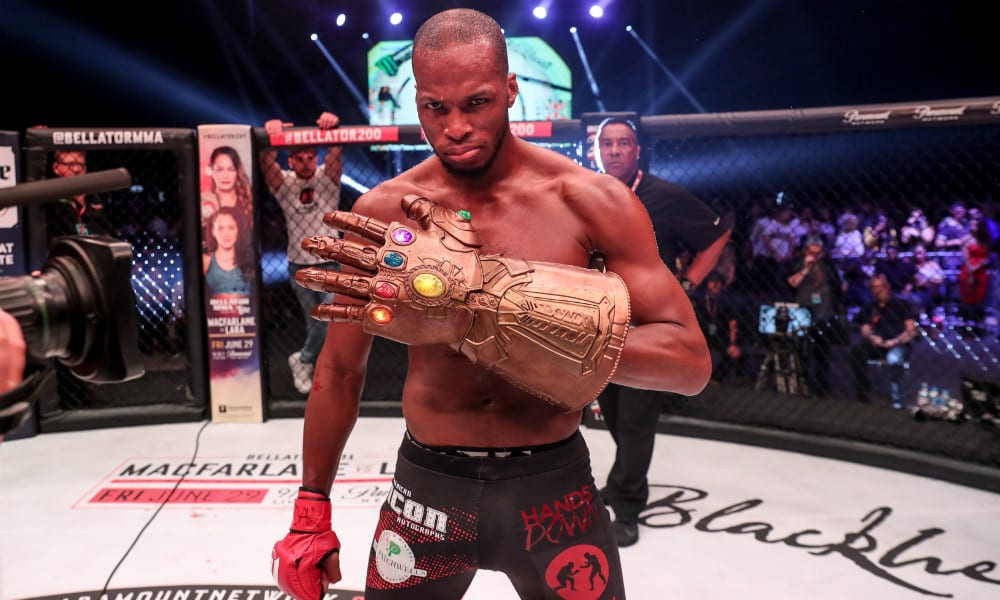 One of Bellator's most prized commodities, welterweight standout Michael 'Venom' Page, could well end up in the UFC before long.
England's 'MVP' has competed within the Bellator ranks since 2013, earning a 16-1 record within the promotion, with that sole defeat coming two years ago against the promotion's 170-pound champion Douglas Lima. Since then he was wracked up five straight wins, including a doctor stoppage win against the tough Derek Anderson earlier this month which saw Page issue Anderson one of the most gruesome broken noses in MMA history.
Page has long maintained that he is seeking a rematch with Lima to avenge his sole career defeat and potentially win a world title in the process, but the London Shootfighters man says that once his aspirations are met in the Bellator it could be time to test the waters in the UFC.
"If I'm being honest, when I first started, the only reason I started was to go into the UFC. That was the biggest thing," Page said to Michael Bisping on his 'Believe You Me' podcast, via MMA Weekly. "Anybody that was getting in [to MMA], the whole goal was to get to UFC and the majority of people now are still the same.
"Yes, I enjoy Bellator and yes I'm enjoying where I'm at and I'm enjoying my success and how I've done so far. But I definitely feel like I need to touch the UFC at some point and just test myself there as well. There's some great matches to be made over there. So I definitely think in the future, I don't know when though."
View this post on Instagram
However, as for when any move to the UFC might become a reality, Page says that this has yet to be revealed.
"I can't say when. I'm obviously contracted to being at Bellator like I said. I've got some goals I really want to achieve there as well and I feel like I'm close to doing that. But until then, I definitely still see myself going there."
Page would no doubt be an interesting addition to the UFC's 170-pound fold, particularly given champion Kamaru Usman's recent dominance of the division and the fact that he already holds a win over the division's top-ranked challengers Jorge Masvidal (x2), Colby Covington and Leon Edwards.
Comments
comments