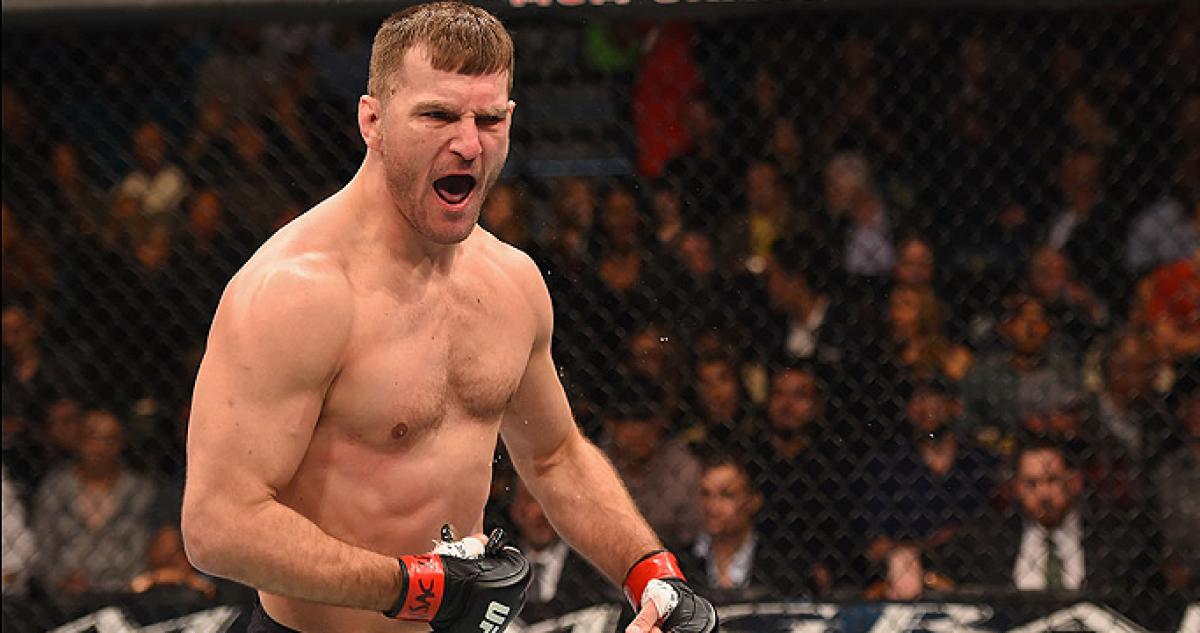 Former UFC heavyweight champion Stipe Miocic doesn't quite agree with Derrick Lewis' assertion that he has become "punch drunk".
Miocic, universally recognised as one of the top heavyweights in mixed martial arts history, was defeated by second round knockout earlier this year by new champ Francis Ngannou but instead of being awarded an immediate rematch the UFC and Dana White installed Derrick Lewis, who holds a decision win against Ngannou, as the top contender.
During a recent interview with The Schmo, Lewis suggested Miocic was getting past his sell-by date and said that his heavyweight rival was "punch drunk" — a term used to describe fighters who have become somewhat shop-worn throughout their careers.
Miocic, though, couldn't disagree more.
"I'm punch drunk? I have no idea what he's talking about," Miocic told Submission Radio. ""But okay. His balls were probably too hot, that's probably why he said that."
View this post on Instagram
Lewis once infamously described his nether regions as being too hot to Joe Rogan in the cage when asked why he removed his shorts quickly following a fight.
Regardless of what Lewis things, though, Miocic isn't letting go of his desire to regain the UFC heavyweight title and become a three-time champion in the UFC — but whoever comes out on top in the mooted Ngannou vs. Lewis rematch, Miocic says he will be waiting for them.
"Honestly, I don't care who it is. I really would love to fight Francis again for the rematch and get that 'W' back over him in the rubber match," Miocic continued via MMAMania.com. "But yeah, I don't care who it is. I'm not preferring anyone, but if I had a choice, I would want to fight Ngannou again. Just because he beat me last time and took the belt. We'll see when I get a rematch. Maybe early next year."
Comments
comments