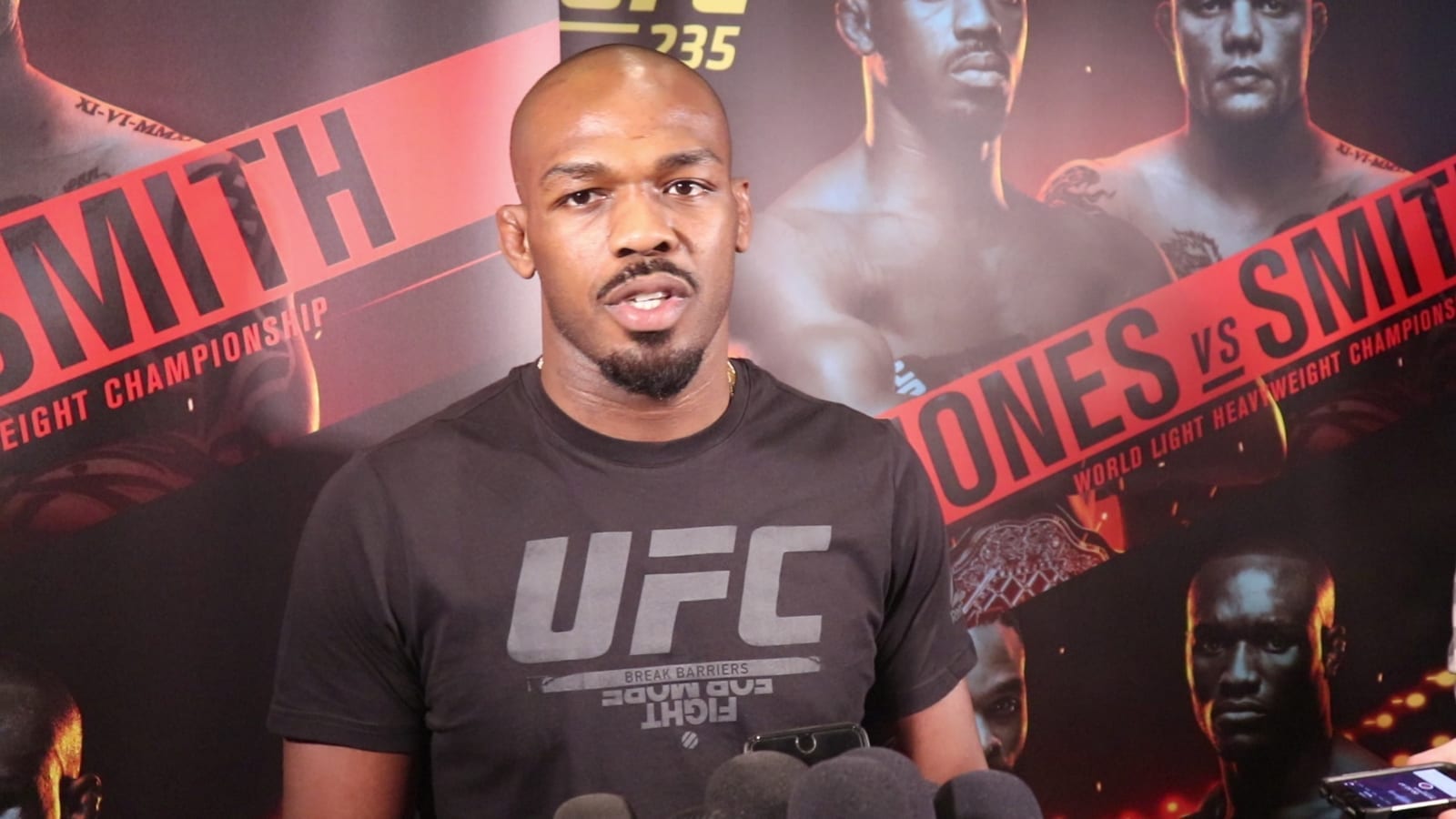 Jon Jones has been remarkably untroubled throughout the vast majority of his fight career.
Few opponents have taken Jones to the brink during his tenure as the world's best light heavyweight fighter. Vitor Belfort came close with an armbar, the result of which still troubles Jones today. Thiago Santos was handed the decision by one of three judges in their meeting last summer. Alexander Gustafsson gave him a close fight, took him down but was beaten on points.
And Daniel Cormier, the most decorated fighter Jones ever fought, was unable to get much going in their two fights with one another.
This weekend Jones will face another robust challenge in the form of the undefeated former collegiate football athlete Dominick Reyes —  a fighter whose work in the Octagon so far has been decisive. His strengths (excellent boxing from range, varied methods of attack, supreme athleticism) have proved to be too much for his opponents throughout his run to a title bout but will they translate to a fight with the best 205-pound fighter ever?
Joe Rogan thinks so.
"I believe that Dominick Reyes is the most dangerous fighter Jon Jones has faced since Daniel Cormier. I think Dominick Reyes presents a very unique set of challenges. First of all the length. The undefeated record, he is 12-0," Joe Rogan said on The Joe Rogan Experience. 
"There is confidence that comes with undefeated records and Dominick is extremely confident. He's a believer in himself and that belief has lead him to stop guys like Chris Weidman, knock out OSP with one second to go. He's got belief in his power and legit one-punch knockout power. He has great footwork and movement. He just had the opportunity to see Jon struggle with Thiago Santos, he has a style, he can mimic that kind of success, the chopping off the legs.
"I think this is a dangerous fight for Jon. But, I also believe Jon knows it is a dangerous fight for Jon and Jon is a champion, a real champion, the greatest champion the light heavyweight division has ever known unquestionably. I think he is going to rise to the occasion, I think we are going to see the best Jon Jones. I think Jon Jones needs a real threat to scare him and work him up. And, I don't know if Thiago Santos was that for him. Thiago Santos was a title defence and a chance for him to fight.
"I don't think that is what he gets scared of. Jon needs someone like Dominick Reyes a real threat so we see who he was in the second fight with Daniel Cormier when he head kicked him and knocked him out. The second fight with Alexander Gustafsson when he smashed him. That is the real Jon Jones, Jon Jones when he's pressed. And, I think Dominick Reyes presents that kind of and we will see a killer Jon Jones."
And there's not long now until we find out.
Comments
comments