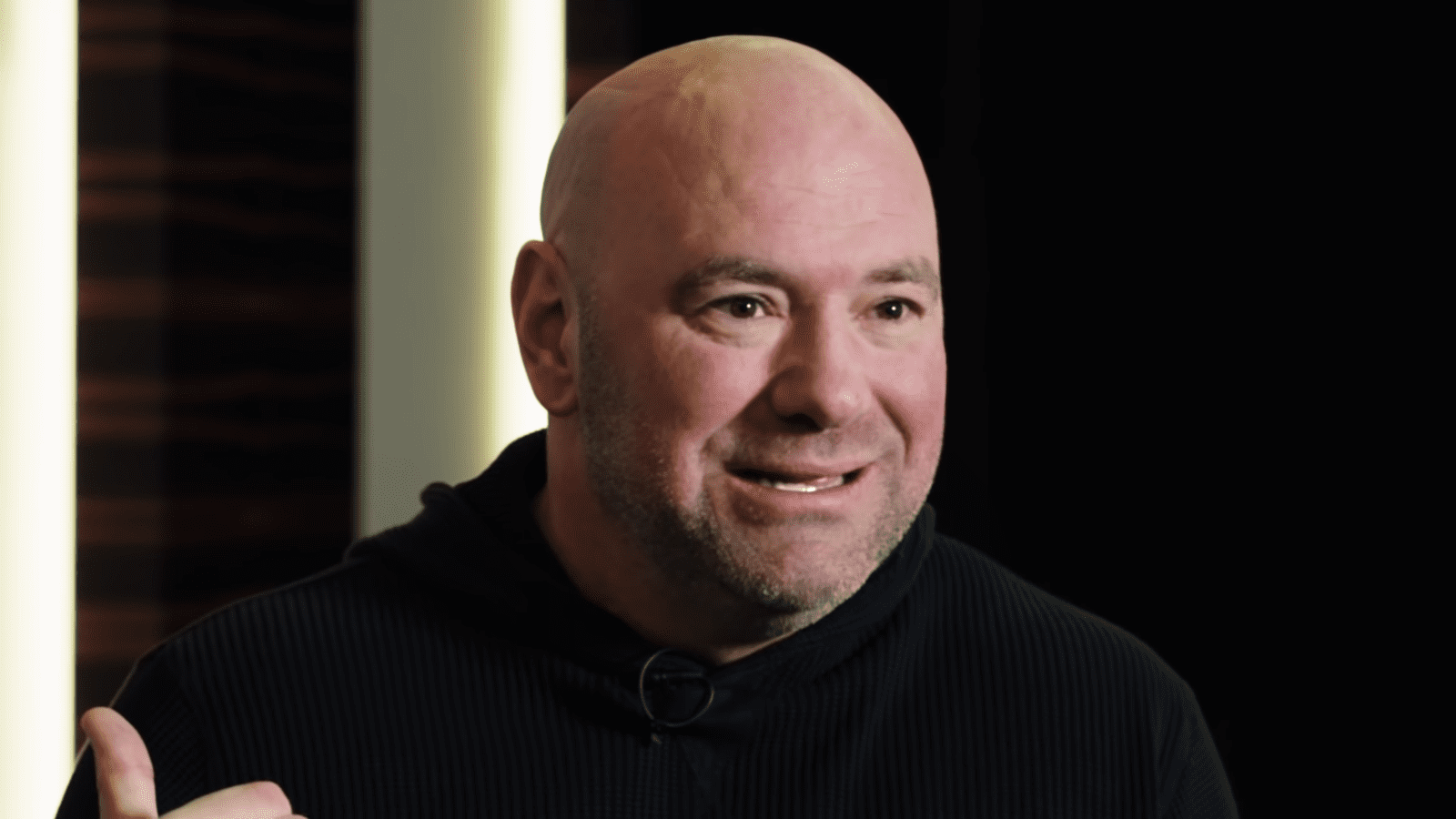 Dana White isn't necessarily sure Jon Jones and Israel Adesanya should fight each other — but he's willing to be convinced.
The two UFC champions Jones and Adesanya have been going back and forth for some time now, even with them currently ruling over separate divisions. According to Adesanya, it's a fight that will happen eventually, once he's had his own fun at 185-pounds, while Jones has recently begun maintaining that Adesanya fears meeting him in the cage.
Realistically, both men have challenges in the way before any scrap can be scheduled but in White's eyes, should the pair remain unbeaten for the near future, a bout will likely have to be made.
"Adesanya's going into a fight right now that makes no sense," White said, speaking to Jim Rome, (H/T MMA Fighting). "He called out Yoel Romero, who he does not have to fight. First of all, nobody's asking for Yoel Romero. The exact opposite. Every guy who's fought him will tell you — every time they hit Yoel Romero, it hurt them. This is true. This is fact. From world champions to top three guys in the world will tell you this about Romero.
"Adesanya calls him out and says 'I feel like this is one of the baddest dudes in the world and my legacy will not be complete without fighting this guy first.' He could totally wait a couple more months and fight Paulo Costa like he's supposed to. He's taking this fight.
"If he gets through [Romero] then gets through Paulo Costa, then he's got Jon Jones out there, too, which is a very interesting fun fight that probably shouldn't happen but I'll probably let it if they want to."
Comments
comments