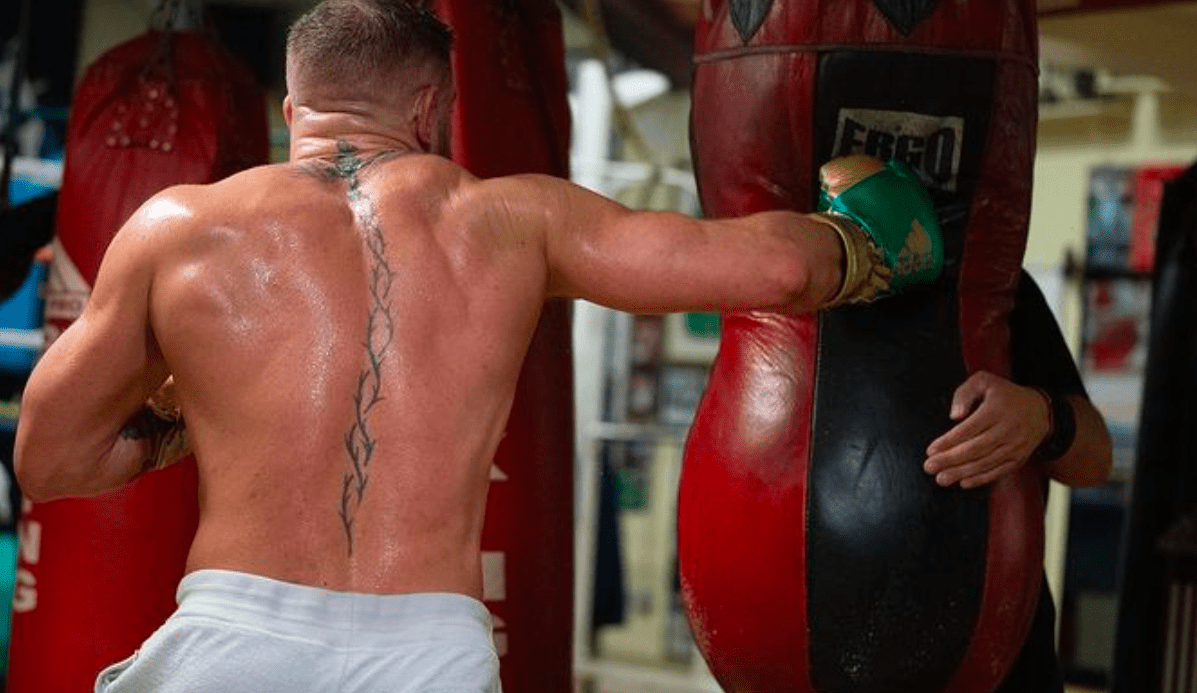 Conor McGregor once famously said that 'no one' can take his left hand shot.
Well, judging by the latest glimpses into his training ahead of his comeback to the cage later this year, the same appears true of his right hand. The Dubliner returned to full contact sparring earlier this month well under a year after suffering a serious injury to his lower left leg last summer and as the latest images from his Instagram profile show, everything appears to be right on schedule.
McGregor has been putting in some serious graft inside the Crumlin Boxing Club at which he first honed his stand-up skills as a youngster, with the newest photographs showing him hitting the heavy bag as he nears his return to the UFC.
View this post on Instagram
The UFC's first-ever simultaneous two-division champion has stopped short of announcing a comeback date so far but but fans can likely expect further information as to when he will lace up the 4oz gloves in the coming weeks.
Longtime sparring partner Cian Cowley recently detailed welcoming McGregor back to sparring, saying: ""He was in with me, we just had a few rounds. Conor's always training like that. People go on like 'he's back', he never left and he's always training.
"Just because you don't see it on the internet doesn't mean he's not training – it didn't shock me at all, it's Conor McGregor, like. Everyone knows, real fighters know a real fighter when they see one so it doesn't shock me, it doesn't surprise me. The fella is an animal and it's an honour to train with him.
"Never write Conor off," Cowley added. "Worst mistake ever is writing Conor McGregor off, that's the truth."
Comments
comments