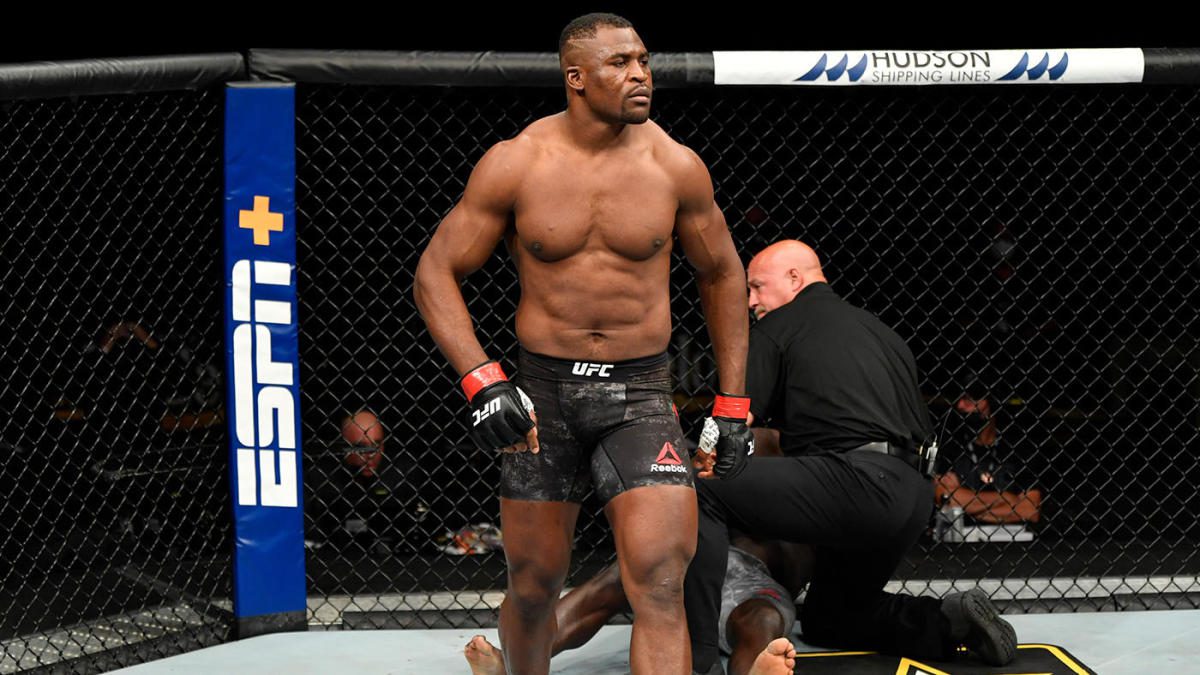 UFC heavyweight champion Francis Ngannou is adamant that his proposed showdown with Tyson Fury will become a reality, regardless of whether or not Dana White signs off on it.
Speculation of a cross-code matchup between the two champions raised from a whisper to a roar last Saturday night in London when Ngannou joined Fury in the ring after the Gypsy King's sixth-round knockout win against Dillian Whyte inside Wembley Stadium. Ngannou, though, remains under contract with the UFC, and Dana White has been traditionally opposed to cross promotional bouts with the notable exception of Conor McGregor vs. Floyd Mayweather.
This time, the speculation comes with Ngannou's contract fast-expiring and speaking to Ariel Helwani on The MMA Hour, Ngannou said that any new deal must come with provisions to guarantee the Fury bout or he will walk away from the company.
"The Tyson Fury fight has to be part of the discussion," Ngannou said. "That's not an option. It has to be part of the discussion because if that's not part of the discussion, it will never be. If I sign another contract now, basically the same model of the contract, I'm screwed. That's not happening ever. So we have to figure out a way to implement this into a contract."
However, Ngannou isn't keen to make an ultimatum and says that ideally he wants to defend his heavyweight title against both Stipe Miocic and Jones.
"I think the UFC is a good promotion, and I want to keep fighting," Ngannou said. "Tyson Fury is not my last fight. I want to keep fighting. After Tyson Fury there's still a lot of fights. There's the Jon Jones, there's the Stipe trilogy.
"There's big fights I can do in the UFC, and I would really like that to happen. I would really like us to get to a common point. Yes, I can do the Tyson Fury fight on my own, but what's next? I would like to keep fighting. I would like for us to come to an agreement."
But if any agreement cannot be reached, Ngannou will likely walk away from the UFC on January 1st next year when he contract fully expires, and presumably straight into a bout with the undefeated world champion Fury… and Dana White wouldn't have much of a say, or a financial stake, in how that goes down.
Comments
comments