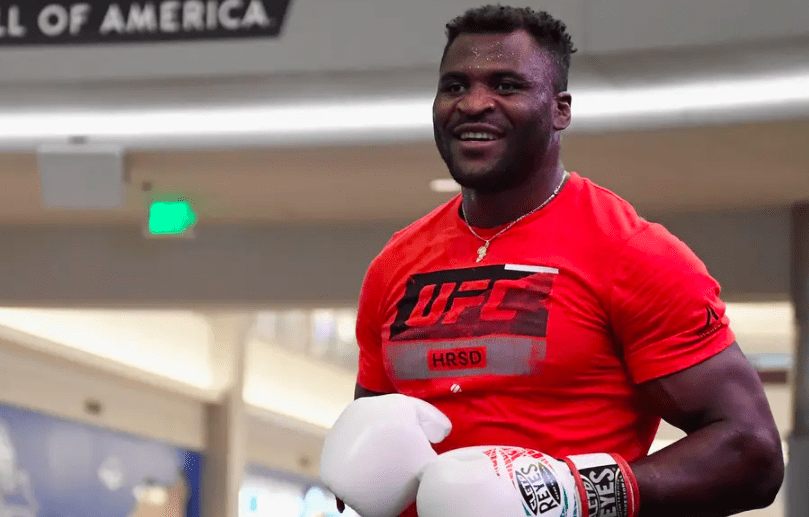 If there is one thing for which boxing has received repeated criticism over the years, it is the sport's repeated inability to make the right fights at the right time. 
Of this there are several examples: Floyd Mayweather vs. Manny Pacquiao eventually arrived around five years too late. Tyson Fury hasn't (and looks like he won't) fight Anthony Joshua or Oleksandr Usyk — but when it comes to Fury vs. UFC heavyweight champ Francis Ngannou, who played a cameo role in the ring after Fury's win against Dillian Whyte in London on Saturday night, Top Rank chief Bob Arum thinks this one should be a cakewalk to arrange.
He might eventually revise that opinion.
"I don't know what (Ngannou's) contract situation with the UFC is," Arum said following Fury's victory against Whyte. "Obviously, it'd be a massive fight, and it should be easy to make."
Ngannou's contract does provide a glimmer of light for the potential of this fight, exhibition or not, to happen. His recent title defence against Ciryl Gane was the final fight on his UFC deal and Ngannou has so far resisted committing to a new deal after both parties reportedly remained far apart in their negotiations.
His deal will expire and allow him to enter free agency late this year or early next, but you can be sure that Dana White will not acquiesce to any demands from Bob Arum until that point, a man whom he has referred to a "f***ing piece of sh*t" in the past after Arum said that he "could build a house in Beverly Hills" with the money he has lost promoting Terence Crawford in recent fights.
"Can you imagine if I said that," White said in 2020 to assembled media, including TheMacLife. "Are you f**king kidding me? You guys would murder me if I said that — I'd never hear the end of that. That's what you do. That's not his f**king problem, that's your problem. His problem isn't to figure out how you make money.
"You f**king signed a deal with this kid. Your job is to promote him. You made a deal. All of these kids that I sign. If you look at all the kids that we signed, our roster is very inflated right now. We have a very big roster right now, the biggest we've ever had in the history of the company. I have to pay these kids. How I pay them is not their f**king problem, it's my f**king problem."
"Imagine me saying, 'Oh, I gotta pay Conor McGregor this much money. I could've bought a house in Beverly Hills.' Shut the f**k up, you f**king scumbag. Pay your f**king fighter what you owe him. That's your job.
"Bob Arum is a piece of f**king sh*t."
So as long as White holds any promotional sway whatsoever with Francis Ngannou, don't expect him to willingly enter into any sort of cross-promotional deals with Bob Arum. The more likely scenario for any cross-code fight to happen is that this expedites Ngannou's exit from the UFC to allow him to take on one big payday exhibition bout with Fury and Ngannou, as well as UFC fans, lose out on one of the most dominant UFC heavyweight champions in history.
To be clear, no one should deny Ngannou the opportunity to make what would easily be a career-high pay day but for Arum to say that the fight should be easy to make is a falsehood — as there simply isn't a scenario where all three parties — Arum, White and Ngannou — emerge from this smiling.
Comments
comments