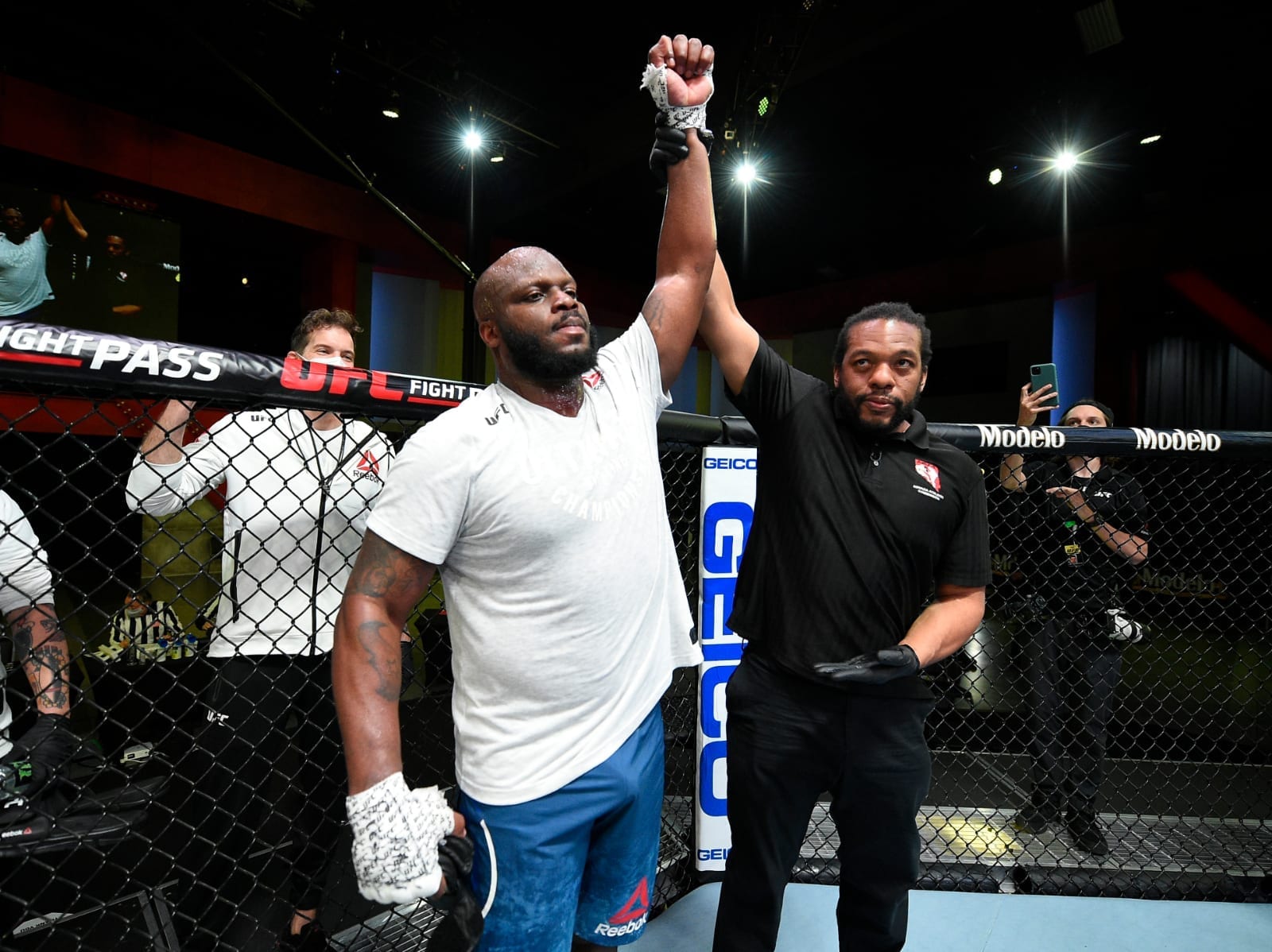 Amid the ongoing brouhaha about the pair of strikes Derrick Lewis delivered to a prone Curtis Bladyes shortly after the fight ending uppercut at last weekend's UFC main event in Las Vegas, one of the most famous officials in the game says that the incident was just part and parcel of the sport.
McCarthy, one of the designers of the unified rules of MMA, said that referee Herb Dean stopped the fight about as quickly as he could — and that while Lewis' strikes on the ground were unnecessary in the context of the fight, he can't fault 'The Black Beast' for throwing them.
"Does Derrick need to hit him again? No, he doesn't," McCarthy said. "That's on him. But if Blaydes hits the ground, and if by hitting the ground, it brings him back, and Derrick Lewis is walking away, Herb's gonna stand there and go, 'You should have gone after him.'" McCarthy said to Josh Thomson on their 'Weighing In' podcast, via MMA Fighting.
"So Derrick did what he was supposed to do. The problem for Derrick is that Herb is behind him, so he's got to move. Blaydes falls away from him. Trust me, that time for Herb is going in slow motion. He's trying to get there as fast as he can, and it seems like it's taking forever. It's really fast. Derrick Lewis is able to land a lot of shots one second at a time."
So, as McCarthy seems to suggest, this is just once of those incidents which happens sometimes in mixed martial arts — and no real malice was implied.
"He got there as fast as he can," McCarthy said. "Is Derrick Lewis wrong for hitting Blaydes when he's unconscious? No. That's basically what happens at times."

Comments
comments