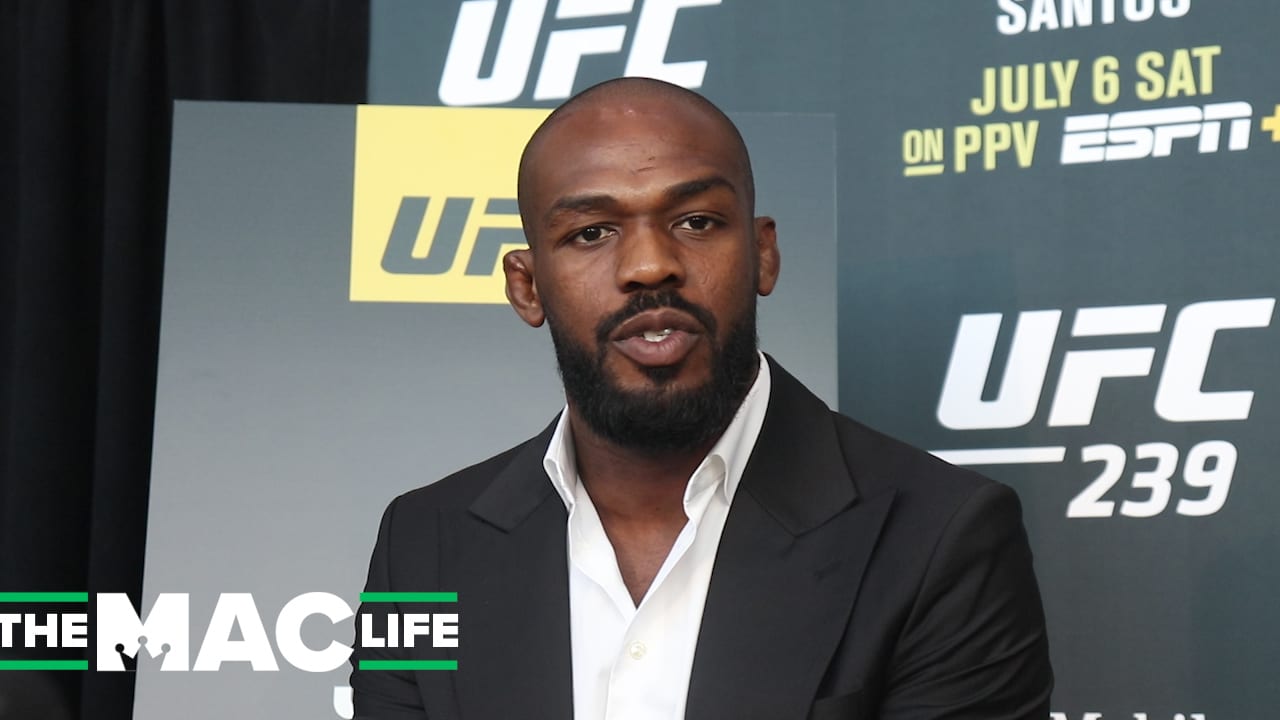 It was revealed earlier this week that former UFC champion Jon Jones had hired former Golden Boy CEO Richard Schaefer as his new advisor after Jones parted ways with First Round Management and while the partnership is thought to be a potentially long-term one, Schaefer says that his first order of business is to arrange the Jones vs. Francis Ngannou heavyweight fight. 
When Jones announced his move to the heavyweight fold shortly after defending his 205-pound title against Dominick Reyes last year it was thought that he would be the next man up upon the conclusion of the title bout between Ngannou and former champion Stipe Miocic.
However, a pay impasse between Jones and the UFC has scuppered those plans and led to the UFC installing Derrick Lewis as the number one contender to Ngannou's title — but as far as Schaefer is concerned, there is just one fight in the heavyweight division that fans want to see.
"There's this big fight out there, the fight against Francis Ngannou," Schaefer said to SiriusXM's Fight Nation via MMA Fighting. "That's the fight everybody wants to see. That's what fight fans want to see – not just UFC fans, fight fans period — and that's really my task, to see if there's a way to get that fight done and represent Jon Jones, the legend, against UFC, to see if we can get it done."
Dana White appears to have endorsed Schaefer's negotiation skills too, saying this week that the former Golden Boy man was someone "that gets deals done".
"Dana and me have a great relationship," Schaefer explained. "We respect each other. We've known each other for a long time. And I think you saw that yesterday with his comments, as well. I respect him, he respects me. I know the pay-per-view business as good as probably anyone, so does he. So it's really a matter of finding some common ground, so we will be meeting soon to see if we can structure a deal that everybody can live with.
"It's probably, at that level, at that space, in my experience from the boxing days where I did the Mayweather fights and the Canelo fights and so on, the best deals are usually those where nobody is really happy with (them) but everybody can live with. That's really what I'm going to try to do.
"I think I understand the pay-per-view business better than most," Schaefer said. "I know the different revenue streams probably better than most, because again, I have done millions and millions and millions of pay-per-view buys, promoted some of the biggest pay-per-view events of all time. So I know what the different revenue sources are and it's a matter of sitting down and seeing if we can structure a deal which everybody can live with. I have one task which is to deliver to Jon that fight and I'm going to do whatever I can to do that based on my experience and based on my great relationship with Dana and see if it will turn into what I think can be the biggest UFC pay-per-view event of all time."
Comments
comments