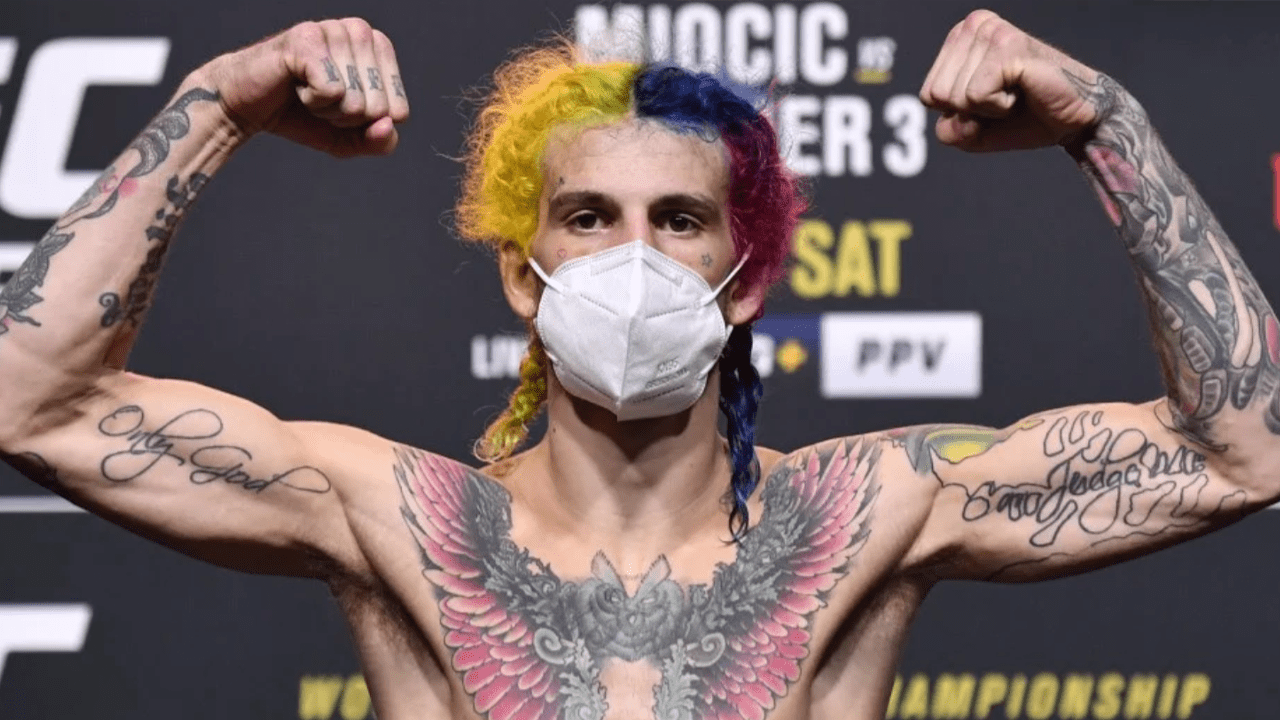 Paddy Pimblett owns a UFC win now, and he's making sure to make some noise in his new home.
Pimblett, who for a long time was considered to be one of the brightest prospects outside the UFC, made a successful debut in Las Vegas last weekend after he finished his Brazilian opponent Luigi Vendramini by first-round TKO after he launched a vicious barrage of strikes up against the cage.
The Liverpool native has made it known that he will accept the challenge of anyone and everyone as he begins his assault on what he says will be a run directly to the world title — and even found time to criticise the grappling skills of Sean O'Malley, a fighter who fights a full two weight classes below 'The Baddy'.
O'Malley, though, was non-plussed at Pimblett's comments and said on an episode of his podcast that he suspects that the UFC debutant is looking to use his name to boost his own.
"Yeah, I didn't know he was talking sh*t about me. That's not very nice," as noted by LowKick MMA. "Maybe he just knows that talk bad about me, it's publicity. He said I had bad grappling. I wonder why people just assume I have bad grappling. So it's just weird that some people just assume that because I'm a good striker I must be a bad grappler."
O'Malley's career ledger shows just one submission win from his 15 fights, a rear-naked choke he secured much earlier in his career, but is heralded as one of the best pure strikers in the UFC's 135-pounds division.
Pimblett, meanwhile, is known much more as a submission expert despite last Saturday's win meaning he now has six KOs or TKOs on his record.
It is extremely unlikely that this public back-and-forth will ever lead to a fight between the two unless O'Malley moves up a division or two — with Pimblett saying that a cut to the featherweight division is now near impossible for him.
Comments
comments